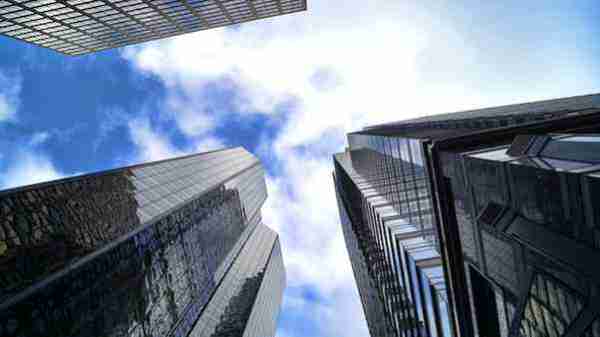 Anti-takeover law ensures that industries remain competitive, and prevents unfair advantage of any of the companies in the same industry. The law is a response to issues in potential mergers of large companies, especially railroad companies like Conrail, Norfolk Southern and CSX. Because these companies are large, any merger easily leads to an unfair advantage of companies after mergers. Also, industries with a small number of companies easily suffer from unfair advantage in takeovers. The small number of companies in the industry becomes even smaller after mergers, creating a threat that could lead to the bankruptcy of companies not involved in mergers. Regulations like the Pennsylvania anti-takeover law prevent these disadvantageous conditions. The aim is to prevent the creation of unfair advantage. The assumption is that firms have the tendency to exploit takeover opportunities even when they are knowledgeable of the possible anti-competitive and unfair advantage that could result from the takeover.
In markets, industries, and firms, what are the advantages and disadvantages of anti-takeover laws? What are the costs and benefits of regulations like the Pennsylvania anti-takeover law?
Anti-Takeover Law Benefits & Advantages
The main benefit of regulations like the Pennsylvania anti-takeover law is that they ensure that the market remains competitive. In this benefit, companies in the same industry are able to fairly compete in offering their products and services. Such a condition facilitates a competitive situation where firms develop to compete in terms of product quality, features, and price, among other variables. In this regard, anti-takeover laws also ensure that consumers can access fairly priced products and services. Healthy competition corresponds to fair and reasonable prices that benefit consumers. Ultimately, benefit to consumers and a healthy market are part of the objectives in implementing these regulations that control mergers and acquisitions.
Another benefit of regulations such as the Pennsylvania anti-takeover law is that they ensure the survival of companies in the same market or industry. In this benefit, the anti-takeover law prevents companies from merging if the merger would lead to unfair advantages that compromise the survival of other companies.
Anti-Takeover Law Costs & Disadvantages
The main cost of regulations such as the Pennsylvania anti-takeover law is that they intervene with the market. It imposes limits on what firms can do in growing their businesses. This is a disadvantage because the law restricts companies' operations. Firms cannot just merge as desired. Instead, they must comply with the requirements of the anti-takeover law to ensure that their operations remain fair. Companies must support fair competition and fair competitive advantage.
Another cost of regulations like the Pennsylvania anti-takeover law is that they require expenditure on the part of the government. This policy requires financial resources to support its effective enforcement. Also, firms must spend more resources in ensuring compliance to anti-takeover laws.
References
Bebchuk, L. A., Coates, J., & Subramanian, G. (2002). The Powerful Antitakeover Force of Staggered Boards. Stanford Law Review, 55, 885-917.
Cain, M., McKeon, S., & Solomon, S. D. (2014). Do takeover laws matter? U.S. Securities and Exchange Commission.
Karpoff, J. M., & Malatesta, P. H. (1995). State takeover legislation and share values: The wealth effects of Pennsylvania's Act 36. Journal of Corporate Finance, 1(3), 367-382.
Macey, J. R. (1988). State Anti-Takeover Legislation and the National Economy. Wisconsin Law Review, 467.
Millett, M. M. (1998). The Acquisition of Consolidated Rail Corporation (B). Harvard Business School.
Nickerson, S. S. (1997). Sale of Conrail: Pennsylvania's Anti-Takeover Statutes versus Shareholder Interests. Tulane Law Review, 72, 1369.
Schumann, L. (1988). State regulation of takeovers and shareholder wealth. U.S. Federal Trade Commission.
Steinberg, M. I. (1984). The Pennsylvania Anti-Takeover Legislation. Securities Regulation Law Journal, 12(2), 184-191.