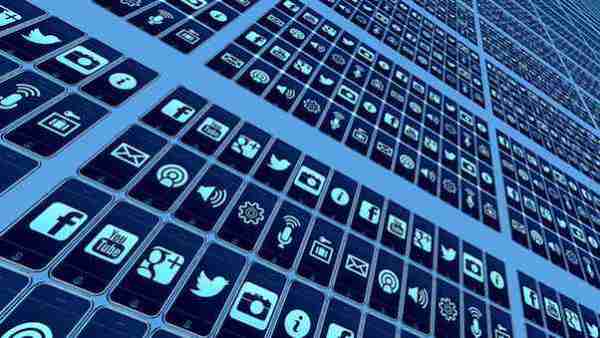 Business intelligence is a useful means for business organizations to collect and use valuable information. Such information can support decision-making for business strategies, policies and programs. However, the implementation of business intelligence is usually met with difficulties in most organizations. Managers must understand the nature and characteristics of business intelligence, as well as the difficulties of reaching success in its implementation. The implementation of business intelligence is difficult but can be successful if appropriate steps are properly adopted. These steps address issues and barriers, as well as best practices to maximize success. In effectively overcoming such issues and barriers, organizations can expect improved decision-making in terms of accuracy in fulfilling operational needs. Such a result is based on the value of business intelligence, which allows managers and other decision makers to understand the organizational situation based on accurate data and information relevant to the organization.
This article outlines best practices and steps organizations can take in creating, implementing, and using business intelligence for success.
What is business intelligence?
A business intelligence system is a set of tools and solutions combined to increase the value of information or knowledge in the organization. This information or knowledge is derived from data coming from inside and outside the organization. Managers and leaders use such information to make better decisions. Thus, business intelligence supports improvements in the decision-making process. However, to ensure such improvements, an appropriate information technology strategy must be implemented. Also, the implementation must include measures that prevent or minimize the potential risks and negative effects of business intelligence on the organization. These measures must be specific to the nature and characteristics of the organization, with consideration for internal processes, as well as the programs for and activities of human resources.
Typically, business intelligence systems must collect data from internal and external sources. In this regard, data mining is generally involved. Data mining is the collection of data based on criteria specific to the nature, characteristics and needs of the business organization. Data mining is used for the organization to have the data needed to support knowledge creation. The resulting knowledge is used to support decision-making.
Challenges in Business Intelligence Implementation
Business Information Access and Disclosure. A difficulty in the implementation of business intelligence systems is that the organization must open its internal network to enable the data mining component of the system. Managers might find this requirement objectionable because of the risk of disclosing confidential or sensitive information. However, the organization can use technological tools to restrict access to some parts of the organization's network. Managers can specify the parts of the organization's systems that need to be excluded from data mining.
Technological Changes. Business intelligence implementation involves software and hardware products for the analysis and use of data in the organization. These products usually require the organization to make technological changes, and changes in internal processes. Thus, the organization is faced with the challenge of organizational change. Organizational change is a separate undertaking. However, this change must be completed to support the implementation and use of the business intelligence system.
Best Practices to Avoid Pitfalls in Business Intelligence Implementation
Customization and Adjustment. To avoid pitfalls and to enhance the success of implementation, the organization must develop the business intelligence system based on the nature and characteristics of the business. The organization must ensure that the business intelligence system is highly suited to the actual needs of the business. In this regard, customization is needed so that the business gets the most benefit from using business intelligence.
Organizational Support and Commitment. The organization must ensure that leaders and managers support the implementation of the business intelligence system. Also, workers must be prepared to accommodate changes accompanying the implementation. Managers must prepare workers ahead of time through information dissemination, as well as discussions about the benefits and positive effects of the business intelligence system on the organization.
Employee Training. In using the business intelligence system, the organization must provide appropriate training. Training ensures that the workers are able to maximize the use of the system. The business intelligence system may come with new tools not yet familiar to the workers. Training programs should be developed to streamline the transition of the organization to properly use the system.
Final Note
The implementation of a business intelligence system increases the ability of the organization to collect, organize, analyze and use information specific to its business needs. Business intelligence systems support decision-making. These systems ensure that the decisions, strategies, policies and programs are highly suited to the needs of the organization. Business organizations can support improvements in performance through business intelligence. For successful implementation, the organization can use change management, technological measures for information security, and leadership support and employee training. The implementation of business intelligence is challenging, but the organization can achieve success if appropriate proactive steps and best practices are used.
References
Anandarajan, M., Anandarajan, A., & Srinivasan, C. A. (Eds.). (2012). Business intelligence techniques. Springer Science & Business Media.
Azma, F., & Mostafapour, M. A. (2012). Business intelligence as a key strategy for development organizations. Procedia Technology, 1, 102-106.
Barclay, C. (2015). Data Mining for organizations. Knowledge Discovery Process and Methods to Enhance Organizational Performance, 189.
Chaudhuri, S., Dayal, U., & Narasayya, V. (2011). An overview of business intelligence technology. Communications of the ACM, 54(8), 88-98.
Chen, H., Chiang, R. H., & Storey, V. C. (2012). Business Intelligence and Analytics. MIS quarterly, 36(4), 1165-1188.
Davenport, T. (2008). 10 Principles of the New Business Intelligence. Harvard Business Review.
Davenport, T. H. (2012). Business intelligence and organizational decisions. Organizational Applications of Business Intelligence Management, 1.
Duan, L., & Da Xu, L. (2012). Business intelligence for enterprise systems. IEEE Transactions on Industrial Informatics, 8(3), 679-687.
Fernandez, A., del Rio, S., Herrera, F., & Benitez, J. M. (2013, January). An overview on the structure and applications for business intelligence and data mining in cloud computing. In 7th International Conference on Knowledge Management in Organizations: Service and Cloud Computing (pp. 559-570). Springer Berlin Heidelberg.
Govindarajan, V., & Srinivas, S. (2013). Get a better return on your business intelligence. Harvard Business Review.
Grossman, J. (2014). Finding ways to use big data to help small shops. The New York Times.
Larose, D. T. (2014). Discovering knowledge in data: an introduction to data mining. John Wiley & Sons.
Sharda, R., Delen, D., & Turban, E. (2013). Business Intelligence: A Managerial Perspective on Analytics. Prentice Hall Press.
Wilensky, H. L. (2015). Organizational intelligence: Knowledge and policy in government and industry (Vol. 19). Quid Pro Books.