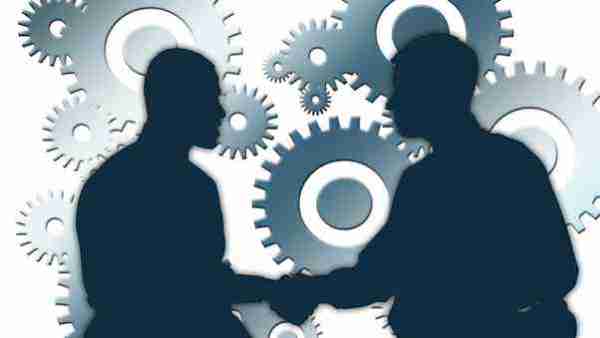 Organizations generate data, information and knowledge. To maximize benefit, managers focus on knowledge development and knowledge management. Information technology is usually used to support knowledge management. Managers are paying more attention to different ways of maximizing the benefits of information systems. However, there are many other methods and techniques for knowledge creation and management. One way to achieve this maximization is by applying the Social Exchange Theory to guide decision-making. The Social Exchange Theory explains how social exchanges can generate information and knowledge from data. In applying the social exchange theory, knowledge management can be optimized.
This article discusses the Social Exchange Theory and how it is used for the creation of information and knowledge from data, and for knowledge management in organizations.
What is the social exchange theory?
The social exchange theory is a sociological and socio-psychological framework on interactions among actors in the exchange of goods. These goods include not just material goods but also immaterial benefits. The exchange in social interactions could involve material assets and recognition or simple moral support, depending on the situation. Relationships depend on people's acceptance of the goods they exchange, in light of possible risks and disadvantages. Through a balance in the exchange of goods, social change and stability are ensured.
The Social Exchange Theory is used to understand how to achieve stability in organizations. For instance, the theory is used to maximize benefits of using information systems and knowledge management for the interests of employees and the organization. Social exchange theory is also used to develop policies and programs for this purpose.
Knowledge Coaching for Organizational Data, Information & Knowledge
An organization generates or collects data in the form of records of transactions or experiences. These records are not necessarily fully organized. Thus, data contains little value for the organization. Information systems can process such data into information. Information is the processed and organized outcome from data. The value of information is higher than that of data.
The value of information can be increased through knowledge management. Knowledge management develops and supports the use of knowledge in the organization. Knowledge includes expertise, insights and intuition gained through irreplaceable experiences of people in the organization. Managers or leaders usually focus on using knowledge to maximize performance. They are also concerned about preventing organizational knowledge from disappearing over time.
Knowledge coaching is a way to ensure that knowledge remains in the organization. Knowledge coaching aims to maximize benefits of using knowledge at the individual level and the organizational level. Organizations could lose knowledge with the loss of employees, such as through retirement, resignations or layoffs. This is so because employees are the ones that have knowledge. Managers must ensure that knowledge is shared in the organization to prevent knowledge loss. This is where knowledge coaching comes in. Knowledge coaches help share knowledge to workers in the organization. In this way, knowledge is retained even when employees leave.
Social Exchange Theory, Knowledge Coaching & Knowledge Management
In the Social Exchange Theory, knowledge coaching identifies knowledge and helps share knowledge in the organization. Facilitators of knowledge coaching must properly identify data to develop knowledge. The organization has large amounts of data and information, not all of which are valuable. Managers must focus on deriving information from data, and developing knowledge from such information. The final outcome, which is knowledge, should be the target in knowledge coaching.
In the Social Exchange Theory, business organizations benefit from social exchange between knowledge coaches and knowledge trainees. Knowledge coaches provide valuable knowledge to the trainee. In exchange, knowledge coaches receive recognition and social support. Also, the organization supports employees' knowledge development to benefit their careers. In exchange, the organization improves performance by using workers' knowledge.
Real-World Example: Toyota and the Social Exchange Theory
As an example of using knowledge management in the context of the Social Exchange Theory, take the case of an automobile manufacturer like Toyota. Toyota already has information to ensure business effectiveness. For example, the technical information Toyota uses is from the firm's long history and vast amounts of data collected through the years. However, such information is less valuable than true knowledge. True knowledge boosts business performance. For Toyota to remain competitive, managers must derive knowledge from such technical information. For example, Toyota develops knowledge on trends and product designs through the experiences of innovators in the company. The company continues to derive knowledge to boost its capabilities in design, quality and performance.
In the framework of the Social Exchange Theory, this use of knowledge is a result of successful social exchange. Toyota provides financial compensation to workers in exchange for their knowledge and expertise in product design. The company also supports career development and training in exchange for workers' effective job performance. There are many other exchanges behind Toyota's success. All these exchanges generate knowledge, which is used to support business competitiveness.
Final Note
The Social Exchange Theory guides knowledge development in organizations. Information systems are frequently used to derive information from data. However, people are the ones who develop knowledge through their experiences. Knowledge management helps optimize knowledge creation and sharing. Effective knowledge management takes advantage of social exchanges in the organization to transform data to information, and information to valuable knowledge.
References
Aven, T. (2013). A conceptual framework for linking risk and the elements of the data–information–knowledge–wisdom (DIKW) hierarchy. Reliability Engineering & System Safety, 111, 30-36.
Baldwin, D. (1978). Power and Social Exchange. Princeton University.
Baskarada, S., & Koronios, A. (2013). Data, information, knowledge, wisdom (DIKW): a semiotic theoretical and empirical exploration of the hierarchy and its quality dimension. Australasian Journal of Information Systems, 18(1).
Burgess, R. L., & Huston, T. L. (Eds.). (2013). Social exchange in developing relationships. Elsevier.
Cook, K. S., Cheshire, C., Rice, E. R., & Nakagawa, S. (2013). Social exchange theory (pp. 61-88). Springer Netherlands.
Larose, D. T. (2014). Discovering knowledge in data: an introduction to data mining. John Wiley & Sons.
Leonard, D., & Swap, W. (2005). The Knowledge Coach. Harvard Business School.
Monica Hu, M. L., Ou, T. L., Chiou, H. J., & Lin, L. C. (2012). Effects of social exchange and trust on knowledge sharing and service innovation. Social Behavior and Personality: an international journal, 40(5), 783-800.
Tsai, M. T., & Cheng, N. C. (2012). Understanding knowledge sharing between IT professionals–an integration of social cognitive and social exchange theory. Behavior & Information Technology, 31(11), 1069-1080.
U.S. Agency for International Development (2014). Knowledge Management Support.
U.S. Office of Personnel Management (2015). Human capital management: Leadership & knowledge management.
U.S. Office of the Director of National Intelligence (2013). Lessons Learned Knowledge Management.