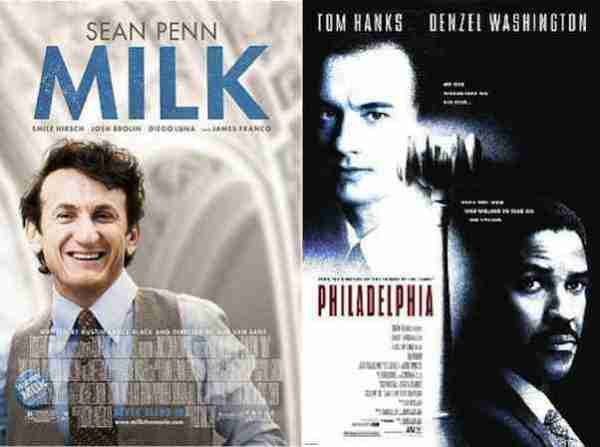 Gus Van Sant's 2008 film Milk and Jonathan Demme's 1993 film Philadelphia depict prejudice against homosexuals in American society. This theme of prejudice against gay people is shown in an age of mainstream advocacy for human rights, where gay rights are brushed aside. These films highlight the need to comprehensively advocate gay rights in all levels and areas of society. In both films, the protagonist faces challenges because of prejudice against homosexuals. However, these films have differing emphases. Milk illustrates the need for government recognition and support for gay rights. On the other hand, Philadelphia shows the need to change individual perspectives on gay rights.
Director Gus Van Sant of 'Milk' and director Jonathan Demme of 'Philadelphia' communicate strong messages about gay rights and prejudice against homosexuals. The situations in these films have positive results for homosexuals.
Milk: Prejudice against Homosexuals and Gay Rights
Milk advocates recognition and protection of gay rights throughout society. The protagonist Harvey Milk fights against public discrimination and government inaction on gay rights. The film shows how institutions negatively treat the protagonist and other homosexuals. These institutions include the government.
The message of Milk is that social institutions must stop in discriminating against homosexuals. Harvey Milk fights for social institutions to respect gay rights as human beings. He pushes for freedom to express his emotions as a gay person in America. The film's theme focuses on institutional advocacy, recognition and protection of gay rights.
Philadelphia: Prejudice against Homosexuals and Gay Rights
The film Philadelphia advocates recognition and protection of gay rights at the individual level. The emphasis of the film's theme is on individual respect for the rights of gay people. For instance, the protagonist Andrew Beckett suffers from individual discrimination against him because of his homosexuality. Even his lawyer, Joe Miller, has reservations in supporting Beckett's case.
The message of Philadelphia is that individual persons must abandon their discriminatory mindsets against homosexuals. Even if there were laws for equality, these laws would fail without individuals' support in daily life. Individuals must recognize that gay rights are human rights.
Milk and Philadelphia: Positive Results and Impacts for Homosexuals
The positive results that homosexuals gained from the true situations depicted in Milk and Philadelphia contribute to better social support and legal protection for homosexuals in America. These positive results are as follows:
Increased awareness on the plight of gay people in the United States
Increased understanding about the challenges and needs of homosexuals
Better advocacy for gay rights in America
References