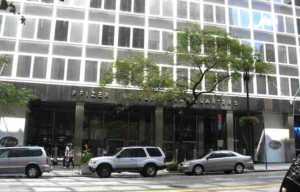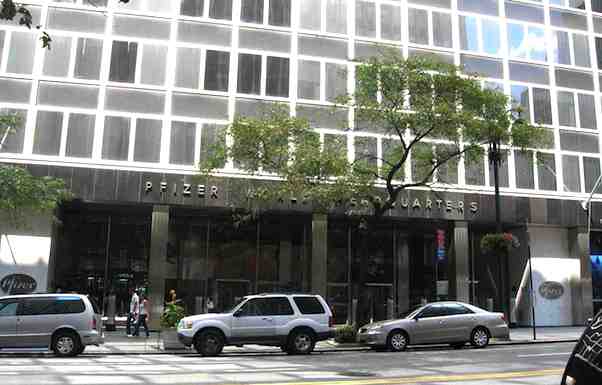 Pfizer Inc. is a leading pharmaceutical company in the global market. The company's multinational operations enable it to benefit from economic upswings in various regional markets, despite crises in others. Founded in 1849, Pfizer is a well-known brand around the world. The company's organizational size is representative of its global success. Despite economic challenges in the United States, which is the biggest market for biopharmaceutical products, Pfizer Inc. maintains profitability and business growth. However, the company experiences challenges linked to the expiration of some of its most valuable patents. This condition requires strategic action that exploits major opportunities in the market to ensure business growth and development. Such expiration reduces the revenue potential of the business, as generic drug firms reduce Pfizer's market share for the products with expired patents. The company must implement strategies to ensure long-term growth despite major changes in its patent portfolio.
Pfizer Inc. manufactures many top-selling products in the market. The company's organizational size and large market share support further business growth. However, the firm must use its strengths along with proactive steps to overcome market risks and industry risks. Pfizer needs to develop competencies that protect its business against such risks. Strategies to build competitive advantages are needed, considering the adverse effects of changes in the market.
Pfizer's Top Products
Pfizer Inc. has highly successful products that have become popularly known internationally. With a massive research and development (R&D) arm, the company continues to develop and introduce novel products that benefit the business and its consumers. Some of Pfizer's top-performing products are as follows:
Lyrica – treatment for epilepsy, neuralgia, neuropathy and fibromalgia
Prevnar – vaccine to prevent pneumococcal infection
Celebrex – treatment for arthritis and joint pain
Lipitor – reduces LDL cholesterol levels
Enbrel – treatment for rheumatoid arthritis and spondylitis
Viagra – treatment for erectile dysfunction
Pfizer has many other products that perform profitably, especially products that initially have no direct competitors in the market. The company benefits from patented drugs to dominate target market segments. However, as the pharmaceutical industry is dynamic, the company experiences changes in its business competencies. For example, by 2020, all of Pfizer's patents for Viagra will be expired. Some of these patents have already expired in 2012. The market situation for the drug is expected to change as more firms are likely to produce drugs with the same active ingredient, competing based on price. In addition, the company's continuous R&D investment leads to continual change in its product mix and corresponding shifts in its market position.
Organizational Size and Market Share
Pfizer's business size is observable through a number of performance indicators. The total sales of the company reached $49.6 billion in 2014, and $52.5 billion in 2017. These statistics indicate that the business is growing, in spite of challenges in the industry. Also, in the long term, Pfizer's performance remains stable. For example, even during economic crises, the company keeps its business profitable by virtue of its international presence. Emerging markets and various developed markets support the business when economic crises affect other areas.
Pfizer has leading market shares in a number of segments. In 2015, the firm had a 75.84% share of the infectious and respiratory diseases market segment, and a 76.11% share of the consumer healthcare and vaccines market segment. The company remains one of the world's leading pharmaceutical firms, with leading shares in various market segments. Pfizer's market shares are high compared to those of its competitors.
Pfizer Inc.'s Strengths and Business Risks
One of the major business strengths of Pfizer Inc. is its popular brand. This brand is known worldwide for innovative pharmaceutical products. In addition, the company's large organizational size is a strength that leads to capabilities that smaller companies do not have. This organizational size enables economies of scale and research and development capabilities. The company is also strong because of the uniqueness of many of its products, which have patent protection. Moreover, Pfizer acquired Wyeth in 2009. The acquisition made the company an even more powerful player in the global pharmaceutical industry.
The risks in Pfizer's business include the impending expiration of the patents of many of its unique products. These expirations could make the company weaker because competitors could then produce copies of such products. Other risks in Pfizer's business include multiple lawsuits regarding patents and other aspects of the business. These lawsuits could lead to financial losses. Furthermore, counterfeiting in some regions could reduce Pfizer's revenues and tarnish its brand image.
Recommendations: Proactive Steps
The risks in Pfizer's business and industry environment present challenges that the company must strategically address. These risks have the potential to reduce the company's business performance. Nonetheless, when considering its strengths, the corporation has the competencies to counteract such risks and mitigate their effects on the business. While there is no single best solution to these risks and the problems they impose on the company, the following are appropriate recommendations for Pfizer Inc.:
Maintain aggressive R&D
Develop strategic alliances with complementary firms
Diversify the business through business development or acquisitions
It is recommended that Pfizer Inc. maintain an aggressive approach in the area of research and development. R&D capabilities are a major competency that the company can use to support business growth. Aggressive R&D is a necessary approach to mitigate the effects of competitive forces in the industry. Another recommendation is to develop strategic alliances that complement Pfizer's current business. For example, the company can enter into agreements with more major distributors and sellers in emerging markets to strengthen its presence worldwide. On the other hand, diversification is a recommendation for improving Pfizer's risk exposure linked to limitations resulting from focusing the business mainly within the pharmaceutical industry.
References
Gereffi, G. (2017). The pharmaceutical industry and dependency in the Third World (Vol. 4964). Princeton University Press.
Lakdawalla, D. N. (2018). Economics of the pharmaceutical industry. Journal of Economic Literature, 56(2), 397-449.
Lee, B. (2017). Viagra: Get ready for it to become generic, cheaper, and more available. Forbes.
Martin, K. D., Josephson, B. W., Vadakkepatt, G. G., & Johnson, J. L. (2018). Political management, research and development, and advertising capital in the pharmaceutical industry: A good prognosis? Journal of Marketing, 82(3), 87-107.
Song, Chie Hoon, and Jeung-Whan Han. (2016). Patent cliff and strategic switch: Exploring strategic design possibilities in the pharmaceutical industry. SpringerPlus, 5(1), 692.