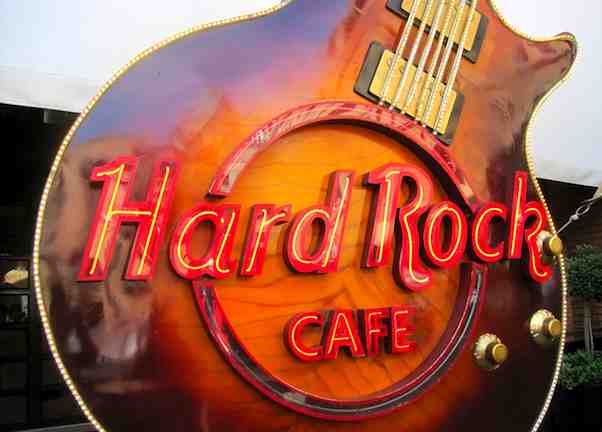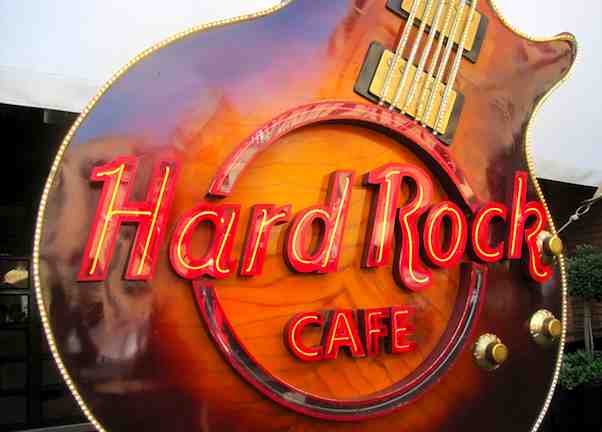 Hard Rock Cafe Inc. is a food service, hospitality, and gaming business originally focused on operating casual dining restaurants. Founded in London in 1971, the company developed its brand through the themed restaurant experience. Customers are typically greeted with an ambiance of rock and roll. The company experienced significant growth and expansion in the 1990s. Today, Hard Rock Cafe is diversified, with operations in the food service (themed restaurants) industry, gaming (casino) industry, and hospitality (hotel) industry. The company has also achieved global status, with restaurants, hotels, and casinos in more than 70 countries. In 2007, the Seminole Tribe of Florida bought the company. At that point, the Hard Rock Cafe Inc. headquarters were moved to Orlando, Florida. This business case is an example of how the differentiation generic strategy can support business development. Also, this case of Hard Rock Cafe sheds light on the importance of effective operations management to facilitate business growth and expansion in industries with high competition.
The success of Hard Rock Cafe is partly linked to the firm's effectiveness in addressing the business needs pertaining to the 10 decisions of operations management. Also relevant are the productivity principles and concepts on personnel and other areas of the business organization. Hard Rock Cafe directly and indirectly competes against other firms, such as Hooters, Twin Peaks, and Planet Hollywood, as well as food-service chains, like McDonald's, Burger King, Wendy's, Starbucks, and Dunkin'.
Hard Rock Cafe: 10 Decisions of Operations Management
The 10 decision areas of operations management are critical considerations for managers to improve business operations. The goal is to develop operations that satisfy business objectives, while minimizing problems that cause inefficiency of operations. At Hard Rock Cafe, these 10 decisions are applied to ensure that the brand, company reputation, and financial targets are met. The company's success is dependent on operations management, among other factors in the business and industry environment.
1. Service and Product Design. Hard Rock Cafe applies service and product design decisions to maintain the Hard Rock ambiance and brand image. For example, such ambiance and image represent the hard rock culture, with emphasis on what the music genre means to the company's target customers. Managers assess different attributes of target markets and apply modifications to the products and services to suit the specific demands of the local market. Still, these products and services consistently follow the general specifications of the Hard Rock Cafe brand image.
2. Quality Management. Hard Rock Cafe applies quality management by maintaining a specific quality assessment role for the operations manager. The manager uses the firm's quality standards to identify issues and weaknesses in operations. Recommended changes are then applied to ensure compliance throughout Hard Rock Cafe. For example, the company adjusts quality rules as a response to changes in the market condition, with consideration for social trends that affect the business.
3. Process and Capacity Design. Hard Rock Cafe's process and capacity design refers to internal business processes and the target capacity of facilities. Internal business processes include food preparation, order routing, reservations, and others. The target capacity of Hard Rock Cafe facilities is based on the condition of the local markets. The company applies process and capacity design decisions to maximize capacity utilization. Capacity planning is adjusted to address changes in demand based on seasonal events in the local market, such as festivals and holidays.
4. Location. Hard Rock Cafe decides about the location of its businesses based on market analysis and industry analysis. Market research is applied to determine if the market can support a Hard Rock Cafe in terms of revenue and profitability targets. Industry statistics are used to determine if expanding the firm through additional locations is feasible. The company's executives and corresponding regional or local operations management personnel evaluate market potential along with the potential of the target location.
5. Layout Design. The company decides regarding layout design by assessing the expected influx of customers and the nature of business operations in the facilities. For example, Hard Rock Cafe themed restaurants have layout designs that differ from the layout designs of the company's casinos and hotels. In addition, the company's restaurants have different layout designs specific to the unique requirements of each location. Hard Rock Cafe's operations managers apply layout design for efficient workflow in the limited space available in these facilities.
6. Job Design. Hard Rock Cafe's job design decisions are reached and applied through an analysis of the needs and expectations of the company and its employees. The appropriateness of job design is evaluated based on employee feedback and company standards. For example, jobs are designed based on company standards and the sociocultural characteristics of the local labor market. Hard Rock Cafe's operations management is focused on optimizing workers' person-job fit, while making it easy for employees to do their jobs to maximize efficiency.
7. Supply Chain Management. Hard Rock Cafe's supply chain management decisions are based on market demand, variety of suppliers, and inventory management costs, among other factors. For example, the company determines target supply levels based on current inventory conditions and projected fluctuations in market demand. The supply chain management decisions are applied through Hard Rock Cafe's operations managers and location managers.
8. Inventory Management. The company applies inventory management decisions through inventory management software, in addition to traditional approaches. Hard Rock Cafe's operations management uses demand fluctuations and historical records to predict changes needed in the inventory. The inventory is then adjusted accordingly. The strategic objective is to ensure that the inventory levels are adequate to maximize the revenues and profits of the business.
9. Scheduling. Hard Rock Cafe makes decisions in scheduling by evaluating current operational effectiveness. For example, personnel involved in operations management assess the business to determine operational bottlenecks linked to scheduling. The schedules must satisfy capacity requirements. Hard Rock Cafe's operations managers disseminate planned schedules to staff and use their feedback to adjust the schedules. The adjusted schedules are then applied to ensure flexibility and resilience of the business.
10. Maintenance. Maintenance decisions at Hard Rock Cafe are applied based on a comparative evaluation of assets and the firm's standards. For example, the company has standards on how much equipment wear and tear is allowed before the equipment needs repair or replacement. Hard Rock Cafe also has standards and policies on how maintenance should be conducted, with reference to the qualifications of maintenance personnel or service providers.
Productivity at Hard Rock Cafe
Hard Rock Cafe determines the productivity of its human resources, including kitchen staff and wait staff, through a set of well-defined quantitative and qualitative criteria that reflect performance. Some of the quantitative criteria used in operations management at Hard Rock Cafe are as follows:
The number of orders that the kitchen staff fulfills within Hard Rock Cafe's standard allotted time versus the number of items ordered by the customers. (Kitchen staff productivity)
The number of orders that the wait staff serves or delivers within Hard Rock Cafe's standard allotted time versus the number of items ordered by customers. (Wait staff productivity)
The total number of staff members versus the total number of orders fulfilled in a day. (Kitchen and wait staff productivity)
The number of late or unfulfilled orders per day versus the total number of orders for that day. (Kitchen and wait staff productivity)
The qualitative criteria for determining workforce productivity at Hard Rock Cafe are based mainly on subjective judgment of managers, staff members, and customers. For example, operations managers use customer complaints and comments to qualitatively monitor kitchen staff and wait staff productivity. Hard Rock Cafe uses these quantitative and qualitative productivity criteria to assess specific performance aspects of its human resources. The company also combines these criteria to develop a broader perspective on the productivity and performance of the workforce. These quantitative and qualitative measures guide productivity decisions at Hard Rock Cafe.
References
Chen, X., Deng, T., Shen, Z. J. M., & Yu, Y. (2023). Mind the gap between research and practice in operations management. IISE Transactions, 55(1), 32-42.
Reid, R. D., & Sanders, N. R. (2023). Operations Management: An Integrated Approach. John Wiley & Sons.