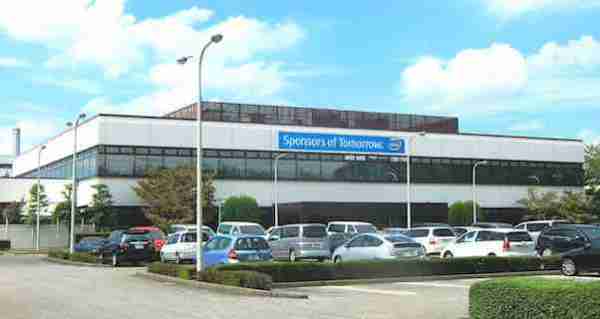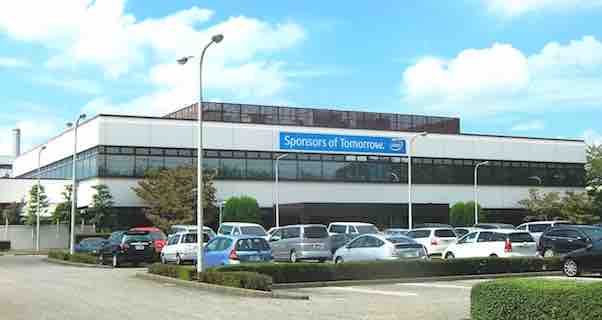 Intel Corporation's organizational structure is based on the nature of the technology business. For instance, the conditions of the market for microprocessors and related technologies impose challenges that the company can address through its current organizational structure. A firm's organizational or corporate structure is the composition or arrangement of components necessary to keep a system of effective and efficient operations. In Intel's case, the organizational structure is strongly based on product types. As a leading player in the semiconductor industry, Intel uses the characteristics of its organizational structure to ensure success in developing and marketing its various technological products to target customers around the world.
Product types define Intel's organizational structure. This corporate structure is partly responsible for the successful introduction of many Intel products through the years.
Intel's Organizational Structure & Its Characteristics
Intel Corporation has a strong product-type divisional organizational structure. The company's processors and related products are classified according to their functions and markets. The corporate structure takes this classification into consideration. The following are the main characteristics of Intel's organizational structure:
Product-Type Divisions (main feature)
Functional Groups
Geographical Divisions
Product-Type Divisions. Product-type divisions are the strongest of the features defining the organizational structure of Intel. These divisions are based on the types of products that the company offers. For example, the Data Center Group is a division for products for energy-efficient servers, networks and storage. Each of these corporate structural divisions is treated as a business segment that has its own set of strategies for marketing and business growth, although they all follow Intel's generic strategy and intensive growth strategies. The following are the product-type divisions in Intel's organizational structure:
Client Computing Group
Data Center Group
Internet of Things Group
Software and Services Group
Others (New Devices, Non-Volatile Memory Solutions)
Functional Groups. Function-based groups are the second most significant characteristic of Intel's organizational structure. These groups are based on administrative activities and managerial needs. For example, Intel's CEO's office and its staff are a functional group. Considering the emphasis on product types in the company's corporate structure, many of these functional groups also correspond to certain product types, for the purpose of effective administration and management. Intel's organizational structure has the following functional groups:
Chief Administration/CEO
Technology and Manufacturing
Intel Capital
Data Center
Non-volatile Memory Solutions
Human Resources
Automated Driving
Communications and Devices
Platform Engineering
Software and Services
Sales and Marketing
Internet of Things
Intel Labs
Programmable Solutions
Client and Internet of Things Businesses and Systems Architecture
Legal
Client Computing
Manufacturing, Operations and Sales
Finance
Information Systems/CIO
New Technology
Intel Security
Geographical Divisions. Intel Corporation has geographical divisions as a minor characteristic of its organizational structure. These structural divisions are mainly used for financial reporting and other minor managerial tasks. For example, the company assigns a geographical division for the U.S. market, considering this market's significance in the semiconductor and microprocessor business. Intel has the following geographical divisions:
U.S.
Non-U.S.
Advantages & Disadvantages of Intel Corporation's Organizational Structure
An advantage of Intel's organizational structure is its enabling effect on product development efforts. For example, through the Client Computing Group, the company develops cutting-edge processors for notebooks and desktops. Intel's organizational structure also has the advantage of strong corporate managerial control. For instance, strategies from the company's headquarters are easily implemented through the functional groups in the corporate structure.
Intel's organizational structure has the disadvantage of limited flexibility in addressing regional market differences. This disadvantage is based on the minimal significance of the geographical divisions in the corporate structure. Thus, a recommendation to improve Intel's organizational structure is to increase the significance of the geographical divisions, or to create new geographical divisions, to improve the company's flexibility in addressing these differences among regional markets for semiconductors, microprocessors, and related technological products.
References
Ashkenas, R., Ulrich, D., Jick, T., & Kerr, S. (2015). The boundaryless organization: Breaking the chains of organizational structure. John Wiley & Sons.
Daidj, N. (2016). Strategy, Structure and Corporate Governance: Expressing Inter-firm Networks and Group-affiliated Companies. CRC Press.
Liao, C., Chuang, S. H., & To, P. L. (2011). How knowledge management mediates the relationship between environment and organizational structure. Journal of Business Research, 64(7), 728-736.
Martin, R., Muuls, M., de Preux, L. B., & Wagner, U. J. (2012). Anatomy of a paradox: Management practices, organizational structure and energy efficiency. Journal of Environmental Economics and Management, 63(2), 208-223.
Menguc, B., & Auh, S. (2010). Development and return on execution of product innovation capabilities: The role of organizational structure. Industrial marketing management, 39(5), 820-831.
Tang, F., Mu, J., & MacLachlan, D. L. (2010). Disseminative capacity, organizational structure and knowledge transfer. Expert Systems with Applications, 37(2), 1586-1593.