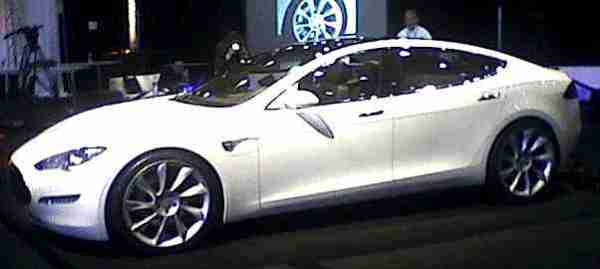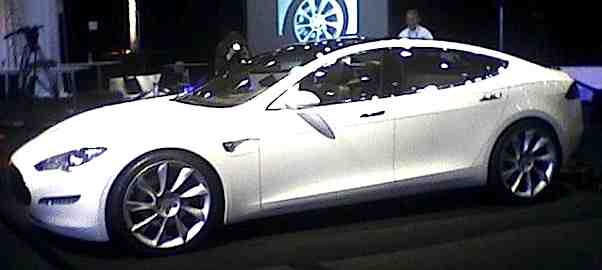 Tesla Inc.'s (formerly Tesla Motors, Inc.) corporate social responsibility strategy (CSR) addresses some of the major interests of the stakeholders of the automotive and energy solutions business. In Archie B. Carroll's model, stakeholders and businesses affect each other. This relationship emphasizes the importance of corporate social responsibility, corporate citizenship, and stakeholder management. In this company analysis case, Tesla's automotive business directly and indirectly affects concerned stakeholders. For example, the company affects stakeholders through the nature and design of its electric vehicles, batteries, and solar panels, all of which address the ecological concerns of stakeholders. It is essential for the company to maintain an adequate corporate social responsibility strategy to ensure minimal negative impact on and optimal benefit to stakeholders. With a strong international brand, Tesla, Inc. has significant opportunities to show the world what a major global firm's corporate social responsibility efforts can do to satisfy the interests of stakeholders and contribute to the global community.
Tesla, Inc. addresses stakeholders' interests through a corporate social responsibility strategy that focuses on sustainability and environmental friendliness of automotive, energy storage, and energy generation products. These CSR efforts help improve the company's position relative to competing automakers like General Motors Company, Toyota Motor Corporation, Honda Motor Company, Volkswagen, Nissan Motor Company, and BMW (Bavarian Motor Works). Corporate citizenship activities are strongly integrated into Tesla's products and management practices. Such corporate responsibility approach benefits stakeholders, while also boosting the company's corporate and brand image.
Tesla's Stakeholder Groups & CSR Initiatives
Tesla Inc. has a corporate social responsibility strategy that focuses on the nature of the business and its products. For example, the company's electric automobiles are widely viewed as an answer to the negative impacts of cars that use internal combustion engines. In this regard, corporate citizenship is essential in the business. This condition facilitates the company's achievement of its corporate responsibilities. The following are Tesla's stakeholders, arranged according to the company's CSR prioritization:
Communities (highest priority)
Customers
Employees
Investors/Shareholders
Governments
Communities. Tesla, Inc.'s automotive business directly satisfies the concerns of communities. Communities are stakeholders that determine brand image through their significant lobbying activities and responses to the business. One of the interests of this stakeholder group is to ensure that the natural environment is conserved or protected. In this business analysis case, the company's electric automobiles, batteries and solar panels (through the subsidiary SolarCity) address such interest. For example, communities are satisfied with the environmental friendliness of these products. Tesla's corporate citizenship strategy also satisfies this stakeholder group's interest of benefiting from advanced technologies. For example, in 2014, CEO Elon Musk announced that the company would allow other individuals and organizations to use its patents. This corporate social responsibility strategy directly benefits communities through development projects that involve such technologies. These initiatives emphasize sustainable energy solutions, which are at the core of Tesla's mission and vision statements. In satisfying such community interests, the CSR approach helps promote the company's public relations (see Tesla Inc.'s Marketing Mix or 4P).
Customers. Customers affect Tesla's revenues and are interested in product quality and reasonable pricing. Given such significant effect, the company gives high priority to these stakeholders in its corporate social responsibility programs. To address such interests, the firm seeks new ways of minimizing costs. For example, instead of continuing to buy battery cells from Panasonic, Tesla shifts to manufacture, in collaboration with Panasonic, its own batteries to make its electric automobiles more affordable. Also, the company expands its network of charging stations to improve accessibility for customers. This CSR approach improves customer experience and satisfaction. These corporate social responsibility efforts ensure that Tesla Inc. satisfies the interests of customers as a stakeholder group.
Employees. In designing its corporate social responsibility strategy, Tesla, Inc. believes that employees are a critical success factor in its automotive and energy solutions business. As stakeholders, employees influence business productivity and performance. Their CSR interests include high compensation and significant career opportunities. Tesla's corporate responsibility approach satisfies these interests through a competitive compensation strategy, as well as HR programs for skills development and leadership development. Moreover, the company's corporate social responsibility strategy offers learning experiences through collaborative programs with partner firms. These CSR programs satisfy the interests of employees as stakeholders. Furthermore, Tesla's organizational culture helps improve employee morale and minimize issues in the workforce.
Investors/Shareholders. Tesla's early years depended on a series of funding from investors. These stakeholders are important in influencing the company's capitalization. Investors and shareholders have interests in the profitability and growth of the business. Tesla's corporate social responsibility approach addresses these interests through long-term strategies that aim to transform the automotive/transportation and energy market. For example, the company's decision to allow other firms and individuals to use its technology patents is expected to increase market demand for electric vehicles and related products. This increase in demand is expected to create business growth opportunities for Tesla. The sustainability and environmental friendliness ideals in the company's corporate citizenship approach are also in line with current sociocultural trends. As a result, these CSR ideals support business growth. Tesla Inc.'s generic competitive strategy and intensive growth strategies aim to maximize profit and contribute to fulfilling this corporate responsibility. Considering its profitability in recent years, the company has a corporate social responsibility strategy that continues to improve in satisfying the interests of investors/shareholders as stakeholders of the multinational business.
Governments. Tesla, Inc. experiences the effects of governmental action. Governments are stakeholders that present requirements, limits and opportunities to businesses. This stakeholder group's interests include legal compliance, as well as business contribution to economic growth. With plans for strategic global expansion and an excellent sustainability record, Tesla's corporate social responsibility strategy satisfies these interests. Also, governments impose requirements that influence operational tactics. Tesla Inc.'s operations management approach is implemented in line with these concerns. For example, the company's supply chain management for its automobile production complies with government regulations on material sourcing.
Tesla, Inc.'s CSR Performance in Addressing Stakeholders' Interests
Tesla's corporate social responsibility efforts are satisfactory in addressing the interests of most of its stakeholders. However, the company can improve its CSR programs to improve its performance in supporting communities and investors/shareholders. For example, to improve CSR effectiveness in satisfying communities, Tesla, Inc. can implement new community development programs. Also, the company must increase its efforts in international expansion to address the interests of shareholders/investors in benefiting from the automotive business. These recommendations are expected to enhance Tesla's corporate social responsibility standing.
Business expansion adds to the fulfillment of Tesla Inc.'s corporate responsibilities. The company adjusts its strategies to fulfill and maintain corporate citizenship goals. For example, strategies are developed according to current and emerging changes, such as the trends shown in the PESTEL/PESTLE analysis of Tesla Inc. The company manages these changes through programs and initiatives for sustainable operations and products, green technologies, and other ecological approaches.
References
Crane, A., & Matten, D. (2016). Business ethics: Managing corporate citizenship and sustainability in the age of globalization. Oxford University Press.
Ditlev-Simonsen, C. D., & Wenstop, F. (2013). How stakeholders view stakeholders as CSR motivators. Social Responsibility Journal, 9(1), 137-147.
Gast, J., Gundolf, K., & Cesinger, B. (2017). Doing business in a green way: A systematic review of the ecological sustainability entrepreneurship literature and future research directions. Journal of Cleaner Production, 147, 44-56.
Kolk, A. (2016). The social responsibility of international business: From ethics and the environment to CSR and sustainable development. Journal of World Business, 51(1), 23-34.
Peloza, J., & Shang, J. (2011). How can corporate social responsibility activities create value for stakeholders? A systematic review. Journal of the Academy of Marketing Science, 39(1), 117-135.
United States Department of Commerce – International Trade Administration – The Automotive Industry in the United States.
Weiss, J. W. (2014). Business ethics: A stakeholder and issues management approach. Berrett-Koehler Publishers.
Werther Jr., W. B., & Chandler, D. (2010). Strategic corporate social responsibility: Stakeholders in a global environment. Sage Publications.