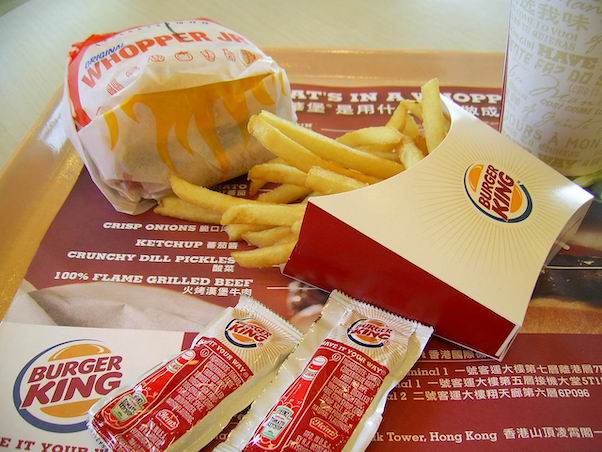 Burger King uses its marketing mix (4Ps) as a response to the dynamic and saturated condition of the global quick-service restaurant industry. The marketing mix is a combination of strategies and tactics for effectively implementing a marketing plan. In this case, Burger King's marketing mix aims to maximize competitiveness against a variety of players. For instance, the restaurant chain competes with other large firms, including McDonald's, Wendy's, KFC, Arby's, Subway, and Dunkin', as well as Starbucks and Tim Hortons. Considering this competitive environment, the marketing mix supports Burger King's mission statement and vision statement, and the long-term goal of achieving the top position in the international fast-food restaurant market.
Burger King's marketing mix (4Ps) facilitates business competitiveness. The corresponding strategies and tactics enable the food service company in addressing issues related to aggressive competition. Thus, the marketing mix and the corresponding marketing strategy strengthen the business against competitive pressure, which is noted in the Five Forces analysis of Burger King. The company's marketing plan is seen as a response to the marketing strategies of competing quick-service restaurant businesses.
Burger King's Products (Product Mix)
Burger King operates as a quick-service restaurant business focusing on burgers as its main product. This component of the marketing mix presents the organizational outputs offered to target customers, who are diners or consumers of the company's food and beverage products. In this product mix, the following are Burger King's products:
Burgers
Chicken and fish
Sides
Beverages
Sweets/Desserts
The availability of these foods and drinks depends on the Burger King location. Burger products, such as Whopper sandwiches, are the main product line. The company also offers chicken and fish as alternatives. The sides include fries, nuggets, and onion rings. The beverages include soda, shakes, water, iced tea, fruit juices, coffee, and milk. The company's desserts and sweets include pies and soft-serve ice cream. In this component of the marketing mix, Burger King has a limited approach, as manifested in its limited product mix. Nonetheless, this product mix aligns with Burger King's generic competitive strategy and intensive growth strategies through economies of scale from the large-scale production of a limited variety of product lines.
Place or Distribution Strategy in the Marketing Mix
Burger King's products are available at its restaurants worldwide. This component of the marketing mix refers to the venues or locations that the firm uses to transact with target customers. The following are the places Burger King uses to distribute its products:
Restaurants
Mobile app
Websites
Burger King restaurants are the company's main channel for directly distributing products to customers. The locations of many of these restaurants have high pedestrian traffic, which is desirable for maximizing market reach and brand exposure. Aside from restaurants, customers can use the company's mobile app to access coupons for special offers and freebies. Customers can also use the company's websites to place orders for home deliveries. In this component of its marketing mix, the company relies mainly on the physical presence and accessibility of its restaurants. Also, to support such a distribution strategy in this marketing mix, Burger King's operations management maintains a supply chain that matches the needs of the company's locations around the world.
Burger King's Promotion (Promotional Mix)
Burger King employs various tactics to promote its products. This component of the marketing mix covers the tactics used to communicate with the target market about the firm's offers. Burger King uses the following promotion or marketing communications tactics:
Advertising
Sales promotions
Personal selling
Public relations
This marketing-mix component depends on the effective use of the business strengths noted in the SWOT analysis of Burger King, such as the company's brand. The quick-service restaurant chain relies mainly on advertising to promote its products. The company advertises on the Internet, on TV, and in print media. Also, Burger King uses sales promotions in the form of coupons and other offers through its websites and mobile app. The firm's restaurant personnel also typically use personal selling to encourage customers to buy more products from the menu, such as desserts. In applying public relations, the Burger King Foundation gives scholarships and financial assistance for educational programs, thereby also effectively promoting and strengthening the company's brand. In this component of the marketing mix, the various promotion tactics satisfy market communications objectives, attract consumers to the fast-food business, and strengthen the company's brand.
Prices and Pricing Strategies in Burger King's 4P
Burger King's pricing strategies are based mainly on the company's generic strategy and its emphasis on minimizing costs and prices. In this component of the marketing mix, appropriate pricing of products is considered. Burger King's pricing strategies are as follows:
Market-oriented pricing strategy
Bundle pricing strategy
Burger King uses a market-oriented pricing strategy as its primary approach to pricing. This pricing strategy involves setting price ranges and price points based on prevailing market conditions and factors, like supply availability, demand levels, and the prices of competing fast-food firms. The market-oriented pricing strategy ensures that the company's prices are competitive. On the other hand, Burger King's secondary pricing approach is the bundle pricing strategy. For example, customers can buy value meals, family bundles, and Kids meals at bundle prices that are more affordable than buying menu items separately. Bundle pricing attracts diners, especially those who come in groups, such as families. This component of the marketing mix shows that the fast-food restaurant chain considers market conditions for determining its prices.
References
Kingsnorth, S. (2022). Digital Marketing Strategy: An Integrated Approach to Online Marketing. Kogan Page Publishers.
Kucuk, S. U. (2023). Marketing Mix Modeling and Coordination. In Visualizing Marketing: From Abstract to Intuitive (pp. 103-115). Cham: Springer International Publishing.
U.S. Department of Commerce – International Trade Administration – Travel, Tourism & Hospitality Industry.
Wichmann, J. R., Uppal, A., Sharma, A., & Dekimpe, M. G. (2022). A global perspective on the marketing mix across time and space. International Journal of Research in Marketing, 39(2), 502-521.