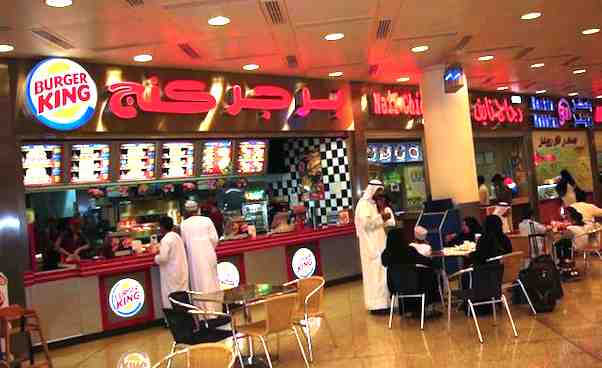 Burger King's organizational structure has changed through the years, especially because of leadership and ownership transitions. A company's organizational structure defines the business composition and system used for its activities. Burger King adjusts its corporate structure over time to address changes in its business environment. As one of the biggest fast-food restaurant chains in the world, Burger King has improved its performance through reforms in its organizational structure. The company was reorganized following its merger with Tim Hortons in 2014. This reorganization led to major changes in Burger King's organizational structure to suit new strategies to grow the business globally.
Burger King's organizational structure is based on a centralized approach that aims to establish control and increase management effectiveness. The restaurant company has experienced growth following its reorganization, indicating the suitability of its current structure. At present, this business structure enables the restaurant chain company's market position. Also, the appropriateness of the company structure supports Burger King's mission statement and vision statement by facilitating a centralized and cohesive approach to strategic formulation and goal fulfillment.
Features of Burger King's Organizational Structure
Burger King has a centralized functional structure. The company merged with Tim Hortons to form Restaurant Brands International (RBI) in 2014. As a subsidiary of RBI, the company changed its structure in the process. At present, Burger King's organizational structure has the following main characteristics:
Global centralization
Functional groups
Geographic divisions
Global Centralization. This current characteristic of Burger King's organizational structure maintains a core management team that makes most of the major decisions for the global organization. In 2001, Burger King's organizational structure was reformed from a decentralized one to a globally centralized structure and hierarchy. The purpose of this change was to ensure that the new organizational structure supports the fast-food restaurant chain's efforts in improving management effectiveness and business performance. Today, this centralization of the company structure provides the framework for strategic implementations in the fast-food restaurant business. The implementation of Burger King's generic competitive strategy and intensive growth strategies goes through this centralized organizational design to ensure a cohesive strategic approach.
Functional Groups. Burger King's organizational structure has function-based groups that span the global organization. This feature of the organizational structure refers to basic business functions, like human resource management, legal, and IT. For example, Burger King has a Senior Vice President (SVP) for Global Operations, an Executive Vice President (EVP) for Finance, and an EVP who functions as the Global Chief Marketing Officer.
Geographic Divisions. Burger King's organizational structure has geographic divisions as a tertiary characteristic. This feature of the organizational structure divides operations according to their geographic locations. The competitive advantages identified in the SWOT analysis of Burger King are used differently to match the conditions in the markets corresponding to these divisions of the company structure. The following are Burger King's geographic divisions, each of which is headed by an Executive Vice President:
North America
Europe, Middle East, and Africa
Latin America and the Caribbean
Asia Pacific
Burger King's Structure: Advantages & Disadvantages
Burger King's organizational structure has the advantage of strong global control because of the centralization and functional group characteristics. In addition, the geographic divisions are a feature that enables Burger King to maintain a certain degree of flexibility to address market differences. However, the main disadvantage of Burger King's organizational structure is that the centralization feature limits the flexibility of geographic divisions to immediately respond to regional or local market changes and trends.
References
Junge, S., Luger, J., & Mammen, J. (2023). The role of organizational structure in senior managers' selective information processing. Journal of Management Studies, 60(5), 1178-1204.
Sayyadi, M. (2022). Cut the confusion out of your corporate structure. HR Future, 2022(6), 52-54.