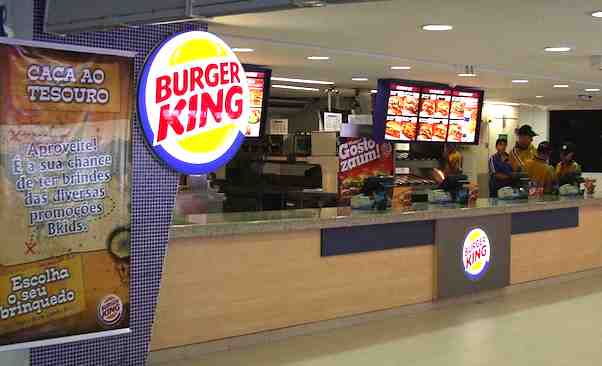 Burger King's position as one of the major competitors in the global fast food restaurant industry comes with expectations on corporate social responsibility (CSR). These expectations relate to Burger King's main stakeholders. Theory indicates that businesses affect stakeholder groups that also influence business performance in return. As such, it is essential for Burger King to maintain and improve its corporate social responsibility strategies for the purpose of optimizing its relations with major stakeholders. By integrating the interests of these stakeholder groups in strategic formulation, Burger King can expect optimized business opportunities for long-term global growth and expansion.
Burger King's corporate social responsibility (CSR) strategy recognizes the importance of its stakeholders. This recognition is manifested in the company's programs and strategies that directly address the interests and demands of its most important stakeholder groups. The fast-food restaurant chain adjusts its corporate citizenship strategies and programs to account for market changes that influence stakeholders, such as the industry trends noted in the PESTEL/PESTLE analysis of Burger King. In addition, the food-service company's CSR strategies use effective business strengths and competencies. For example, the SWOT analysis of Burger King refers to the strength of the company's market presence, which enables effective communication with target stakeholder groups regarding corporate social responsibility topics, such as corporate citizenship, business ethics, and sustainability.
Burger King's Stakeholder Groups & CSR Initiatives
Burger King's corporate social responsibility activities are based on a set of prioritizations, which are indicated in the company's stakeholder-driven approach: Food, People, Environment and Corporate Governance. Based on such approach, Burger King's stakeholder groups are as follows, arranged according to significance and priority level:
Customers (highest priority)
Employees
Communities
Investors (lowest priority)
Customers. Burger King considers customers as the top-priority stakeholders. This stakeholder group is interested in quality products and reasonable pricing. Customers are significant because they directly determine the revenues of Burger King in terms of demand and purchases. In response to these interests, Burger King's corporate social responsibility activities ensure quality products and transparency in communicating with customers. For example, the company publishes detailed nutrition facts regarding its menu items. Based on these considerations, Burger King's corporate social responsibility activities satisfactorily address the interests of customers as the top stakeholder group. The corporate citizenship activities for this stakeholder group align with Burger King's corporate mission and corporate vision, which have goals that include customer satisfaction.
Employees. Employees are the second-priority stakeholders in Burger King's approach to corporate social responsibility. The interests of this stakeholder group are career opportunities and fair compensation. Employees are significant because they affect how Burger King performs in terms of productivity, quality of service, and overall efficiency. In this regard, Burger King's organizational culture emphasizes meritocracy. For example, employees' performance is accounted for in rewards and their career opportunities. Thus, Burger King's corporate social responsibility strategy effectively integrates the interests of employees as stakeholders.
Communities. Burger King recognizes the importance of communities as stakeholders. The interest of this stakeholder group is support for community development. Communities are significant in impacting Burger King in terms of their influence on consumer perception and employee perception. The firm addresses these interests through the Burger King Foundation. For example, the foundation offers funds for educational and related programs in communities. Based on these considerations, Burger King's corporate social responsibility efforts suitably include a major arm for community development to address the interests of this stakeholder group.
Investors. Every business considers investors as a stakeholder group. These stakeholders are interested in Burger King's higher financial performance. Investors are significant because they affect the availability of capital to the business. In Burger King's case, these interests are effectively addressed through strategic realignment for multinational business growth. The company's operations as a subsidiary of Restaurant Brands International provide expertise in strategic planning for successful financial performance. Thus, the company's corporate social responsibility strategy fulfills the concerns and interests of investors as a major stakeholder group.
Burger King's CSR Performance in Addressing Stakeholders' Interests
Burger King's corporate social responsibility activities are designed to satisfy the interests of the firm's major stakeholders. The approach that prioritizes customers is appropriate in supporting the company's aim to grow its market share. However, CSR efforts for communities are an area of improvement for Burger King. For example, the company can implement non-educational programs, such as livelihood programs to boost community development.
References
Mackenbach, J. D., Widener, M. J., van der Gaag, E., & Pinho, M. G. (2023). Survey-derived activity space-based exposures to fast food outlets and their cross-sectional associations with use of fast food outlets, diet quality and BMI. Health & Place, 79, 102966.
Park, J. G., Park, K., Noh, H., & Kim, Y. G. (2023). Characterization of CSR, ESG, and corporate citizenship through a text mining-based review of literature. Sustainability, 15(5), 3892.