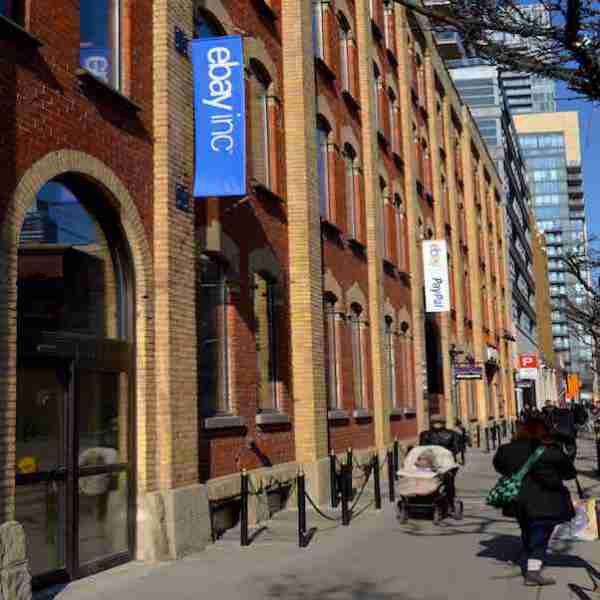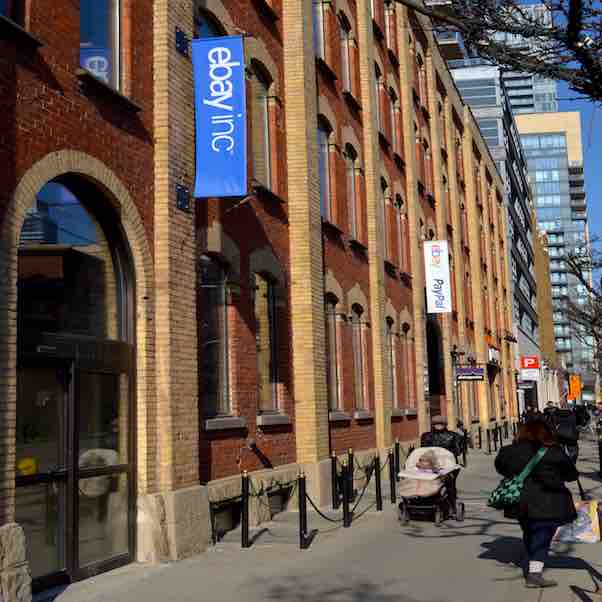 eBay Inc.'s generic strategy for competitive advantage focuses on economies of scale for the profitability of the online auction and retail platform business. In Michael E. Porter's theory, generic strategies determine competitive advantages in target markets. eBay's economies of scale are a foundation on which the e-commerce business grows and expands globally. On the other hand, intensive growth strategies determine the growth of operations. In this case, eBay's intensive strategies for growth mainly aim to increasingly penetrate target markets. With its generic competitive strategy, the company applies intensive growth strategies that capitalize on the economies of scale of the online trading platform business. These strategies and their corresponding strategic objectives support eBay's mission statement and vision statement, which aim for industry leadership against competitors like Amazon, Rakuten, Etsy, Bonanza, and Newegg. For example, management practices based on eBay's generic competitive strategy work toward attracting more consumers to the company's services. These practices are applied in the operations of eBay's marketplace and the operations of subsidiaries, such as StubHub and Kijiji.
eBay's generic strategy and intensive strategies are among the most basic factors in managerial decisions for increasing the performance of the online trading platform business. Competitive advantages are developed with technological foundations, aimed at globally growing and expanding the business. With a suitable generic competitive strategy and relevant intensive growth strategies, eBay Inc.'s online marketplace thrives against competitors, such as eBid, Ruby Lane and eCrater. For example, matching strategic objectives enable the company to attract and retain a growing population of consumers worldwide.
eBay's Generic Strategy for Competitive Advantage (Porter's Model)
eBay Inc.'s generic strategy is cost leadership. The company develops and maintains competitive advantage based on cost minimization, which translates to low prices or high profit margins. In this case, for example, eBay's generic competitive strategy involves technologies that minimize fixed and variable costs in multinational e-commerce operations. Consumers and sellers/merchants are drawn to the online retail and auction-trading platform based on attractive pricing strategies, which are an element of eBay's marketing mix or 4P. Also, being a cost leader leads to business strengths against competition, which is a strong force shown in the Porter's Five Forces Analysis of eBay Inc. Thus, the company's generic strategy entails management practices, intensive growth strategies, and related strategic objectives that minimize costs and capitalize on low operating costs. The resulting competitive advantages make the firm's marketplace influential on prevailing industry prices.
In light of eBay's global e-commerce business nature, the cost leadership generic competitive strategy necessitates strategic objectives involving low prices or wide profit margins. For example, a suitable strategic objective is to continually integrate cutting-edge technologies for economies of scale. As a consequence, the company's generic strategy requires online digital technologies for competitive advantage. Another strategic objective is to increase the population of users who trade through the company's marketplace. This cost-leadership move further spreads fixed costs and, consequently, increases business potential to raise profit margins or offer competitive prices to consumers and sellers on the online retail platform. As a cost leader, eBay manages its generic competitive strategic implementation by balancing prices, profit targets, and attractiveness of online auction transactions.
eBay's Intensive Strategies for Growth
Market Penetration (Primary Strategy). eBay's dominant intensive growth strategy is market penetration. Through this intensive strategy, the company maintains business growth by increasing the number of people who trade through its multinational e-commerce platform. For example, by increasing the number of consumers who purchase items on the online marketplace, the business grows in terms of higher revenues and scale of operations. Such growth contributes to the company's scale of operations. As a result, the business strengthens its online auction services and related operations, adding to the strengths shown in the SWOT Analysis of eBay Inc. Corresponding strategic objectives and management approaches are implemented in subsidiaries like Kijiji and StubHub. As a cost leader, one of eBay's strategic objectives based on market penetration is to meet competition with firms like Alibaba and Walmart (Walmart Marketplace) by enhancing technological efficiency. The cost leadership generic strategy creates competitive advantage that empowers the company in using the market penetration intensive strategy for growing the customer base of the business.
Market Development. Market development is a secondary intensive growth strategy in eBay's global marketplace e-commerce business. Growth is achieved in this intensive strategy by establishing new operations in new markets or market segments. In this case, for example, creating a new website for narrowly focused classified listings, such as for sporting goods, establishes eBay's presence in such a market segment. Thus, in market development, one of the strategic objectives is to create new trading websites to establish new online retail or auction operations in identifiable market segments. In using this intensive growth strategy, the company's management applies the cost leadership generic competitive strategy to attract vendors and buyers in new markets.
Product Development. eBay is minimally dependent on product development, which is a supporting intensive strategy for growing the online auction business internationally. In this intensive growth strategy, the company develops and introduces new products to consumers and sellers, who are the target users of the e-commerce platform. Growth is achieved by creating new revenue streams involving new products. New products may require changes in eBay's corporate structure. For example, a new set of online retail services provided on the company's marketplace website may require a new organizational division for effective management. The industry trends shown in the PESTEL/PESTLE analysis of eBay Inc. influence the application of this intensive strategy for growing the business. For instance, trading through mobile devices is a trend that warrants the continual development of new products/services for mobile users. Thus, a strategic objective based on product development is to increase the company's rate of technological innovation. New products/services must satisfy the cost minimization requirement under the cost leadership generic strategy to ensure eBay's competitive advantages.
Diversification. Diversification is a supporting intensive growth strategy in eBay's global marketplace business. To achieve growth in this intensive strategy, the e-commerce company needs to expand through new businesses or entry into new industries. For example, full ownership of PayPal diversified eBay's business to include operations in the online financial services industry from 2002 to 2015. A strategic objective associated with this intensive growth strategy is to grow the online retail and auction business by acquiring related companies that operate in other industries, such as a smaller firm that operates a display-advertising network. In this case, to satisfy eBay's cost leadership generic competitive strategy and for strategic management alignment, acquired firms must operate at low costs.
References
Dess, G. G., & Davis, P. S. (1984). Porter's (1980) generic strategies as determinants of strategic group membership and organizational performance. Academy of Management Journal, 27(3), 467-488.
Glazer, R. (1999). Competitive Advantage Through Information-Intensive Strategies. Handbook of Services Marketing and Management, 409.
Merchant, H. (2014). Configurations of governance structure, generic strategy, and firm size. Global Strategy Journal, 4(4), 292-309.
Ouma, G., & Oloko, M. (2015). The relationship between Porter's generic strategies and competitive advantage. International Journal of Economics, Commerce and Management, III, 6, 1058-1092.
Parnell, J. A. (1997). New evidence in the generic strategy and business performance debate: A research note. British Journal of Management, 8(2), 175-181.
Spry, A., & Lukas, B. A. (2016). Brand Portfolio Architecture and Firm Performance: The Moderating Impact of Generic Strategy. In Looking Forward, Looking Back: Drawing on the Past to Shape the Future of Marketing (pp. 866-867). Springer International Publishing.
U.S. Department of Commerce – International Trade Administration – Retail Services Spotlight – The Retail Services Industry in the United States.
Varadarajan, P., & Dillon, W. R. (1982). Intensive growth strategies: A closer examination. Journal of Business Research, 10(4), 503-522.