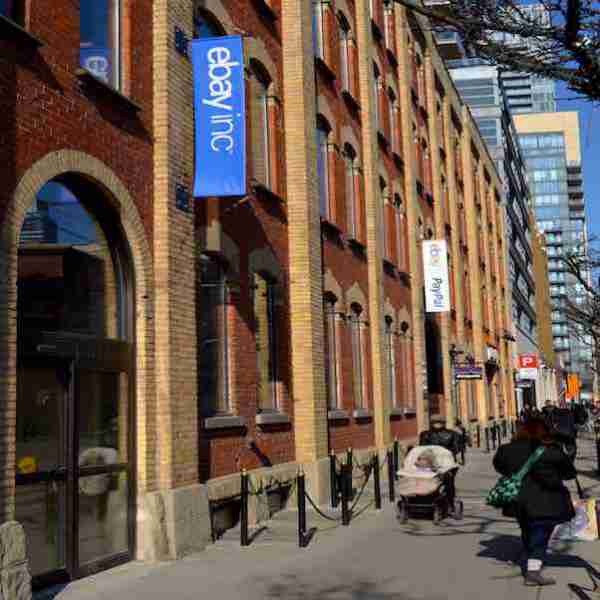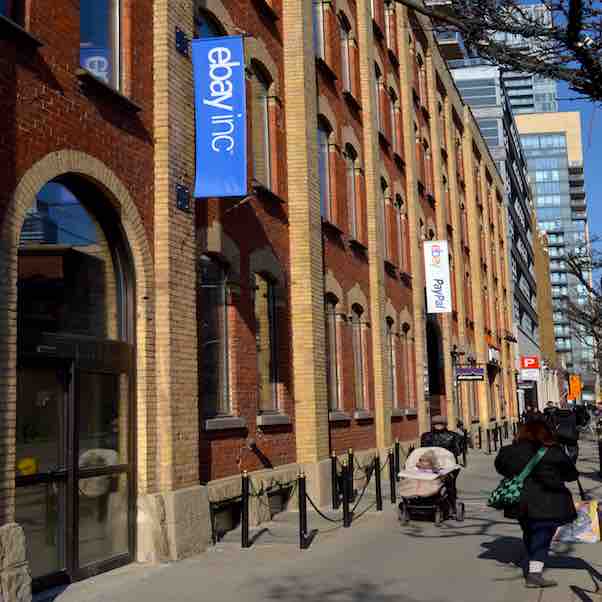 eBay Inc.'s marketing mix or 4P is an example of how this type of e-commerce business can maximize its online service revenues. A firm's marketing mix (or 4Ps) defines the strategies and tactics used for executing a marketing plan, involving decisions regarding product, place, promotion, and price (4P) variables. In eBay's case, the focus of the marketing mix or 4Ps is on services for buyers and sellers. For example, the company's products include its marketplace services for online consumers and vendors. In managing the effects of customers' expectations, the business aligns its 4P to global market dynamics. The company's pricing strategies are designed to ensure competitiveness against Amazon, Walmart (Walmart Marketplace), and smaller competitors. As one of the main players in the e-commerce industry, eBay Inc. has competitive advantages for attracting and retaining online shoppers and merchants. However, the company's marketing mix must adjust according to trends in the industry environment.
eBay's marketing mix reflects the company's perspective about the e-commerce market. For example, the corporation's 4Ps consider the purchasing behaviors of consumers and sellers in using different information technologies, such as mobile technology. The company uses these behaviors in designing its products. In relation, the evolution of subsidiaries like StubHub and Kijiji is based on the company's 4P. These interconnections stress the importance of the marketing mix in shaping strategies and management approaches in the multinational business, and in supporting eBay's corporate vision and mission statements.
eBay Inc.'s Products (Product Mix)
This aspect of the marketing mix identifies eBay's products. Products are the organizational outputs offered or sold to the target market. For example, in this case, the products are online services, such as online retail/auction services. The corporation's target customers are buyers and sellers. This part of the 4P requires that the company accurately determine market demand and opportunities. These characteristics of the international business environment shape strategic management. At present, the following are the components of the product mix in eBay Inc.'s marketing mix:
Marketplace services
Ticket exchange services
Classifieds services
Marketplace services are the core of the global business. These services are available at the main website ebay.com, as well as localized websites for various markets. For example, ebay.com.au offers marketplace services for the Australian market. Marketplace services allow consumers and vendors to make and complete deals. This part of the 4Ps also includes ticket exchange services through StubHub.com and corresponding localized websites. These online services allow users to buy and sell tickets to various events. Moreover, the company has classified listings websites, such as Kijiji. This product mix shows that eBay's marketing mix is composed of online trading platform services.
Place/Distribution in eBay's 4P
In this aspect of the marketing mix, the analysis focuses on the channels or places where eBay Inc. distributes its products in the market and transacts with target customers. These places or venues may include physical and virtual locations. For example, online platforms are among the channels considered in this part of the 4Ps. The company manages distribution through a multi-pronged strategy that includes various technologies that enable consumers and merchants to easily access services from the multinational business. In this case, the places relevant in this aspect of eBay's marketing mix are as follows:
Official websites
Mobile apps
Application programming interface (API)
Official websites and mobile apps are the main places for customers to access eBay Inc.'s e-commerce services. For example, merchants and shoppers can use the company's marketplace websites and apps for iOS and Android. In this part of the 4P, the company also distributes its products through its application programming interface (API). The API allows third parties, such as other websites and apps, to access the company's services and its database of items for sale. Thus, these places optimize efforts to reach target markets and support eBay's generic strategy for competitive advantage and intensive strategies for growth. This marketing mix shows that the company's strategic management aims to provide multiple options for accessing the services of the business.
Promotion in eBay Inc.'s Marketing Mix (Promotional Mix)
This aspect of the marketing mix focuses on how eBay Inc. promotes its products in target markets. The company's corresponding strategies and tactics define communications between the business and the target consumers and vendors. For example, public relations activities are promotional in satisfying the objectives in this part of the 4P. Effective promotion is key to managing customers' expectations and increasing the company's market share in the global e-commerce industry. The following components of the promotional mix are applied in eBay's marketing mix:
Sales promotion
Advertising
Public relations
Sales promotions are among the most significant strategies in eBay Inc.'s promotional mix. Designed to increase sales in the short term, these sales promotions include discount coupons for shoppers and special offers for sellers. The 4Ps also include advertising, which is infrequently used in attracting more users to the company's online trading platforms. Furthermore, public relations help promote the company's business and brands. For example, the eBay Foundation maintains corporate social responsibility programs that increase the company's visibility in various markets around the world. Overall, this aspect of the marketing mix emphasizes managerial focus on short-term promotional activity.
Prices and Pricing Strategies in eBay's 4Ps
In this aspect of the marketing mix, eBay Inc. determines the price ranges and price points for its services. Among the 4Ps, this element is directly linked to the company's profit margins and international market share. For example, lower prices can attract more sellers and, consequently, more shoppers to the company's online trading websites. The suitability of pricing strategies affects management goals and business performance. Managers implement the following pricing strategies as part of the marketing mix of eBay Inc.:
Market-oriented pricing strategy
Dynamic pricing strategy
The market-oriented pricing strategy involves prices that are set based on current or prevailing market prices. For example, eBay's current seller fees are comparable to competitors' fees in offering e-commerce services. The company's 4P also involves dynamic pricing, which allows flexibility in setting prices. For instance, fees include fixed fees per item sold, as well as fees as a percentage of the final sale amount. Vendors can choose among selling formats and corresponding fees. Through the dynamic pricing strategy, the company manages customers' expectations on sales format flexibility. This aspect of eBay Inc.'s marketing mix helps optimize profits as the global business grows its sales revenues.
References
Datta, H., Ailawadi, K. L., & van Heerde, H. J. (2017). How Well Does Consumer-Based Brand Equity Align with Sales-Based Brand Equity and Marketing-Mix Response? Journal of Marketing, 81(3), 1-20.
Goi, C. L. (2009). A review of marketing mix: 4Ps or more? International Journal of Marketing Studies, 1(1), 2.
Hisrich, R. D., & Ramadani, V. (2017). Entrepreneurial Marketing Mix. In Effective Entrepreneurial Management (pp. 75-99). Springer International Publishing.
Liu, Y., Li, K.J., Chen, H., & Balachander, S. (2017). The Effects of a Product's Aesthetic Design on Demand and Marketing Mix Effectiveness: The Role of Segment Prototypicality and Brand Consistency. Journal of Marketing, 81(1), 83-102.
Steenkamp, J. B. (2017). Global Marketing Mix Decisions: Global Integration, Not Standardization. In Global Brand Strategy (pp. 75-109). Palgrave Macmillan UK.