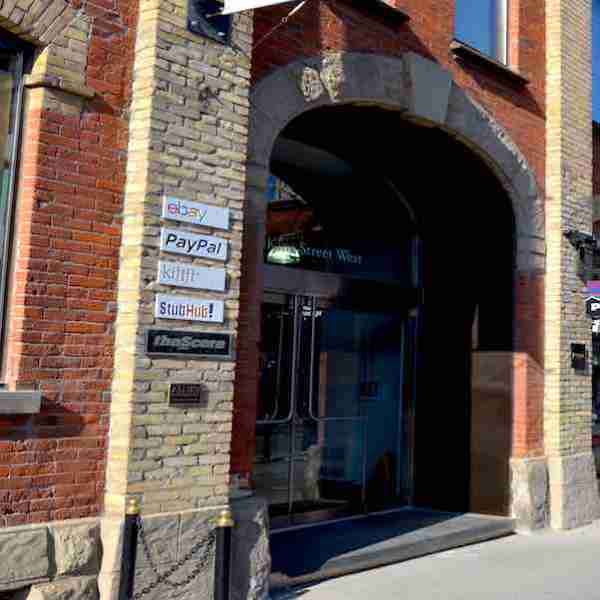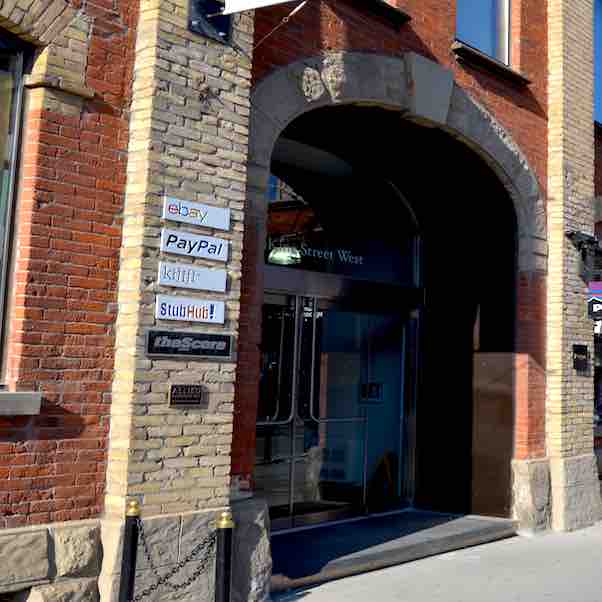 eBay Inc.'s organizational structure is based on types of business operations in e-commerce. In this regard, the company's corporate structure is a result of strategic management needs of its marketplace website and related operations. A firm's organizational structure or corporate structure is the design of the system and arrangement of components in the organization. In eBay, for example, the organizational structure determines how divisions or groups relate with each other. The company's structural characteristics reflect strategic management per type of business, such as online retail and auction operations, and classifieds operations. eBay uses its structure to effectively manage strategic plans for attracting more consumers and sellers/vendors to its multinational trading platform. Effective management is crucial to maintaining services that suit target customers accessible through the Internet. eBay Inc.'s corporate structure encompasses the structures of subsidiaries, such as Kijiji and StubHub. As a result, merchants and other users can expect similarities in processes and management between the company and its subsidiaries.
Through structural attributes and related aspects of the e-commerce business organization, eBay's generic strategies for competitive advantage and intensive strategies for growth are implemented. Appropriately designed, the company's organizational structure is a mechanism for successfully implementing and managing strategies. Such appropriateness contributes to competitiveness, which addresses the strong force of competitive rivalry assessed in the Porter's Five Forces analysis of eBay Inc. For example, structural characteristics enable management decisions for the integrity of the company's marketplace operations. Thus, the corporate structure is partly responsible for business resilience.
eBay's Organizational Structure Type & Characteristics
eBay Inc. has a business-type multidivisional organizational structure. This M-form or multidivisional corporate structure involves divisions that represent each type of the company's e-commerce business operations. For example, eBay has a division for its online operations involving the marketplace website and related services. This corporate structure answers the strategic challenges in managing different but related global operations, including retail/auction services. The corresponding structural features facilitate the effective management of demands and preferences of consumers/buyers and merchants. The following are the major aspects of eBay's corporate structure:
Business-type divisions (primary structural characteristic)
Geographical divisions
Functional units
Business-Type Divisions (Primary Structural Characteristic). Business-type divisions divide eBay Inc.'s organization according to the type of operations in the online environment. For example, one of the company's three divisions encompasses marketplace operations. The StubHub division is for the StubHub ticket exchange website and related services, and the Classifieds division is for classified listings and related services. Thus, the operations of subsidiaries like Kijiji and StubHub are grouped based on their type of e-commerce operations. These business-type divisions affect eBay's marketing mix or 4Ps. Expansion of the company's market reach through the Internet and other technologies could lead to the creation of new business-type divisions, or reforms in the organizational structure. Currently, eBay's corporate structure has the following business-type divisions:
Marketplace
StubHub
Classifieds
Geographical Divisions. Divisions based on geography are a minor characteristic of eBay's organizational structure. This structural feature facilitates the management of regional differences in operations, contributing to the strengths of the global online retail and auction business, as identified in the SWOT Analysis of eBay Inc. These divisions of the corporate structure recognize the diversity of markets where the e-commerce marketplace platform operates. This condition supports the implementation of eBay's corporate social responsibility (CSR) strategy. For example, different CSR tactics are applied in these divisions, even though the company's trading website is globally accessible through the Internet. In addition, this structural characteristic ensures regional suitability of service features to the preferences of consumers and sellers. At present, eBay's corporate structure has the following geographical divisions:
Americas
Europe, Middle East & Africa
Asia Pacific
Functional Units. eBay's organizational structure involves functional units for cohesive management of the multinational e-commerce business. In this structural attribute, the company considers strategic challenges, such as the technological trends affecting the retail industry identified in the PESTEL/PESTLE analysis of eBay Inc. For example, through functional units of its corporate structure, the company implements new strategies for technological enhancement in subsidiaries. This structural feature maintains integrity and cohesion that strengthen the business against competitors like Amazon, Rakuten, Bonanza, Alibaba, and Walmart Marketplace. Currently, the following functional units are in eBay's organizational structure:
Technology
Legal Affairs
Global Operations
Strategy
Product
Finance
Communications
Human Resources
eBay's Corporate Structure: Advantages & Disadvantages, Recommendations
Advantages. An advantageous effect of eBay's organizational structure is strategic alignment to operational differences. For example, the structural characteristic of business-type divisions overcomes managerial challenges that are based on the differences among the company's businesses, inclusive of the marketplace business and classifieds business. Another advantage of eBay Inc.'s corporate structure is cohesion through functional units. Such cohesion helps streamline all global e-commerce operations. The organizational structure helps strengthen brand image through cohesion and consistency that improves the perception of consumers and vendors regarding the company's trading websites and services.
Disadvantages. A disadvantage of eBay Inc.'s corporate structure is the relative limitation of business-type divisions. Even though these divisions are the company's primary structural characteristic, they are relatively limited because of strong functional units. Thus, the organizational structure presents a challenge in balancing the effects of business-type divisions and functional units. Another disadvantage is the general nature of eBay Inc.'s geographical divisions, which broadly represent various markets of the international online retail/auction business. For example, the company has only one geographical division that covers operations in the Americas, despite market disparities within the region. The corporate structure poses challenges to addressing management concerns on variations among local markets.
Recommendations. eBay's organizational structure is effective in supporting the business in its current condition, with its current needs. The company succeeds in responding to the competitive forces of firms like Etsy, Newegg, eBid, Ruby Lane, and eCrater. However, to survive in the long term despite rapid developments of the market and the Internet and related technologies, it is recommended that eBay Inc.:
Increase the autonomy of business-type divisions to improve strategic effectiveness of marketplace and other subsidiaries.
Create more geographical divisions by dividing existing ones to improve strategic appropriateness in addressing variations in the preferences of consumers and merchants across regional markets.
References
Ashkenas, R., Ulrich, D., Jick, T., & Kerr, S. (2015). The boundaryless organization: Breaking the chains of organizational structure. John Wiley & Sons.
Dischner, S. (2015). Organizational structure, organizational form, and counterproductive work behavior: A competitive test of the bureaucratic and post-bureaucratic views. Scandinavian Journal of Management, 31(4), 501-514.
Gaba, V., & Joseph, J. (2013). Corporate structure and performance feedback: Aspirations and adaptation in M-form firms. Organization Science, 24(4), 1102-1119.
Menguc, B., & Auh, S. (2010). Development and return on execution of product innovation capabilities: The role of organizational structure. Industrial marketing management, 39(5), 820-831.
Polat, R., & Nisar, T. M. (2013). Financial crisis and changes in firm governance, corporate structure, and boundaries. Managerial and Decision Economics, 34(6), 363-378.
Sakhartov, A. V. (2016, January). Selecting Corporate Structure for Diversified Firms. In Academy of Management Proceedings (Vol. 2016, No. 1, p. 11521). Academy of Management.