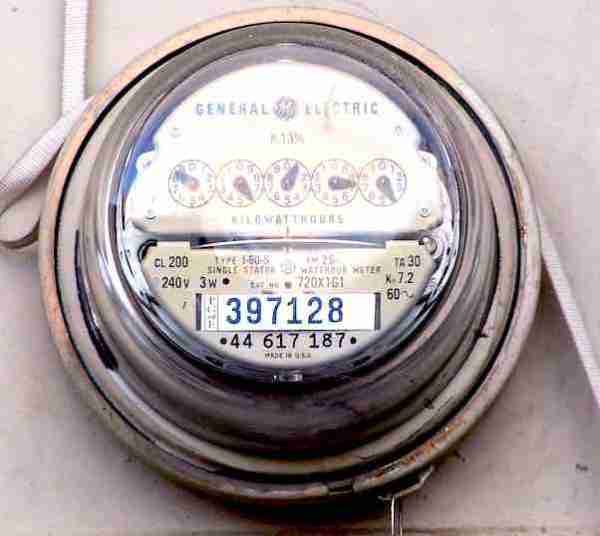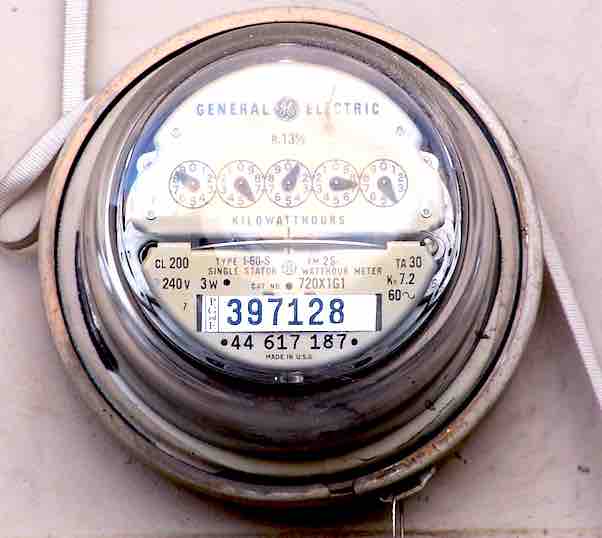 General Electric Company (GE) maintains a stable and growing customer base through a marketing mix that incorporates strategies for diversification. General Electric's generic strategy and intensive growth strategies influence this marketing mix. A company's marketing mix or 4Ps is the set of strategies and tactics implemented for the purpose of fulfilling a marketing plan. These strategies pertain to the company's product, place, promotion and price (4P) variables. In this case of GE, the target market is composed of customers in multiple industries, including the energy, oil and gas, electric lighting, aerospace, aviation, healthcare, and transportation industries. Considering such variety, GE's marketing mix applies to various market conditions relevant to the multinational business. For example, the conditions of the aviation industry and the electric lighting industry are significant considerations in General Electric's management. Also, market trends and changes influence GE's marketing success. These trends depend on the dynamics of the conglomerate's industries of operation. Appropriateness and responsiveness to industry trends are necessary in General Electric's marketing mix success.
In applying the strategies and tactics of the marketing mix or 4Ps, General Electric Company's management addresses the changing needs of various industries, with consideration for the external factors that affect the business and its remote or macro-environment (Read: PESTEL/PESTLE Analysis of General Electric Company). For example, product characteristics, place selection, promotion strategies, and price points are established based on market conditions and the dynamics of GE's competitors like Siemens and 3M. To secure its status as one of the world's biggest conglomerates, General Electric must ensure that its marketing mix suits the varying trends of its industries and markets.
General Electric's Products (Product Mix)
Products are business outputs offered to target customers. This component of the marketing mix or 4P in General Electric Company's case covers the products appropriate for various industries. For example, the company has products for the energy aerospace, aviation, healthcare, electric lighting, oil and gas, and transportation industries and their corresponding target markets. GE's management strategies for marketing are developed to facilitate long-term development. Such development aligns with General Electric's corporate vision and corporate mission. The vision and mission guide strategic formulation in product design and innovation. General Electric's product mix includes the following product types:
Appliances for business
Aviation
Capital
Consumer electronics
Critical power
Digital energy grid modernization
Energy connections
Power project consulting services
Appliances for consumers
Healthcare
Home improvement
Industrial solutions
Intelligent platforms
Lighting for business
Lighting for consumers
Mining
Oil and gas
Personal healthcare
Power
Power conservation
Power economics
Power systems operation and planning
Power systems software products
Transportation
General Electric's product mix is varied and reflects the degree of diversification of the business. For example, the company has aviation products and healthcare products, as well as products for the lighting market and the transportation market, among other markets. These products are competitive through quality and uniqueness. Also, GE uses diversification to grow the business. This component of the marketing mix involves strategic variation to represent each type of product. Such variation influences General Electric's organizational structure and associated strategic management approaches. Changes in the conglomerate's business strategies have refined its product mix. Nonetheless, diversification remains a major characteristic in this component of General Electric's marketing mix or 4Ps.
Place/Distribution in GE's Marketing Mix
The place component of the marketing mix or 4P refers to the venues where transactions between General Electric Company and its target customers occur. Typically, these business transactions involve purchases or sales. In this case, GE's strategic management adjusts to the different characteristics of various locations in the global market. For example, the company's marketing approach for distribution must consider the characteristics of the electric lighting market in the United States, Canada, Australia, and other countries. Overall, General Electric's marketing mix involves the following places for distribution:
Authorized distributors and sales representatives
GE online stores
Authorized distributors and sales representatives are the main places or venues that General Electric Company uses to distribute its products. For example, the company has distributors in Japan, United Kingdom, Switzerland, and Egypt, among other countries, for data center solutions, lighting contactors, transformers, and other products. Different markets require different management tactics for selling GE's products. The conglomerate's strategies are designed to ensure business competitiveness through appropriate distribution places. The company also has online stores for some of its operating segments, such as the GE Grid Solutions Online Store. The distribution approach in this component of General Electric's marketing mix or 4Ps indicates reliance on entities that are authorized to represent the business in target markets.
General Electric Company's Promotion (Promotional Mix)
The promotion component of the marketing mix or 4P sets the tactics for marketing communications to reach and persuade target customers. In General Electric's case, these tactics prioritize direct marketing, which is typical in many of the various industries where the business operates. For example, firms in the digital healthcare equipment market use direct marketing as a main promotional tactic. Nonetheless, as a diversified conglomerate, GE uses its promotional tactics at varying extents, depending on market dynamics and related strategic management concerns. The following tactics are applied in General Electric Company's promotional mix or marketing communications mix:
Direct marketing (primary)
Advertising
Sales promotion
Public relations
General Electric applies direct marketing as its primary tactic of promoting products in target markets. In the context of this marketing mix, direct marketing is used to promote GE's digital products to organizations and practitioners in the healthcare industry. Similarly, the company directly markets its aviation products to airline companies around the world. On the other hand, advertising is used in some of General Electric's target markets. For example, the conglomerate advertises its consumer appliances products, which are strategically managed under the Energy Connections & Lighting operating segment. In addition, GE implements sales promotion in the form of special offers to promote a variety of products, such as consumer appliances and electric lighting products. Also, public relations promote GE and its products through goodwill for the target market. In applying public relations, the corresponding tactics are aligned with General Electric's corporate social responsibility strategy, which contributes goodwill. Promotional activities are dependent on and contribute to brand strength, which is one of the strengths of the business (Read: SWOT Analysis of General Electric Company). Thus, this component of GE's marketing mix or 4Ps accounts for the nature of business transactions with other firms in various industries.
GE's Prices and Pricing Strategies
This component of the marketing mix or 4P determines the price points and price ranges for General Electric Company's products. The conglomerate's strategic approach in this case is to consider market conditions and the types of products it offers. For example, GE sets its prices by evaluating supply and demand conditions in target markets for electric lighting products. This strategic approach ensures that the business remains strong against competitors like 3M and Siemens. General Electric's management applies the following pricing strategies:
Market-oriented pricing strategy
Value-based pricing strategy
In the market-oriented pricing strategy, prices are set after an evaluation of prevailing market conditions. For example, General Electric's prices for its consumer appliances are near or similar to the prices of competing appliances from other firms. This pricing strategy supports GE's competitiveness and is appropriate to markets where customers have significant price sensitivity. On the other hand, in the value-based pricing strategy, General Electric's focus is on the uniqueness of its products. For instance, the conglomerate sets relatively high prices for some of its healthcare products and aviation products. In product lines where value-based pricing is applied, customers are willing to pay higher for products that have higher perceived value. The combination of these pricing strategies influence business ability to withstand competitive rivalry, which is a strong force shown in the Porter's Five Forces analysis of General Electric Company. In this regard, appropriate pricing is a strategic management concern for GE, especially because of its diversified operations. Overall, this component of General Electric's marketing mix or 4Ps responds to competitive challenges.
References
Datta, H., Ailawadi, K. L., & van Heerde, H. J. (2017). How Well Does Consumer-Based Brand Equity Align with Sales-Based Brand Equity and Marketing-Mix Response? Journal of Marketing, 81(3), 1-20.
Goi, C. L. (2009). A review of marketing mix: 4Ps or more? International Journal of Marketing Studies, 1(1), 2.
Hisrich, R. D., & Ramadani, V. (2017). Entrepreneurial Marketing Mix. In Effective Entrepreneurial Management (pp. 75-99). Springer International Publishing.
Liu, Y., Li, K.J., Chen, H., & Balachander, S. (2017). The Effects of a Product's Aesthetic Design on Demand and Marketing Mix Effectiveness: The Role of Segment Prototypicality and Brand Consistency. Journal of Marketing, 81(1), 83-102.
Steenkamp, J. B. (2017). Global Marketing Mix Decisions: Global Integration, Not Standardization. In Global Brand Strategy (pp. 75-109). Palgrave Macmillan UK.
U.S. Department of Commerce – International Trade Administration – Energy Industry Spotlight – The Energy Industry in the United States.