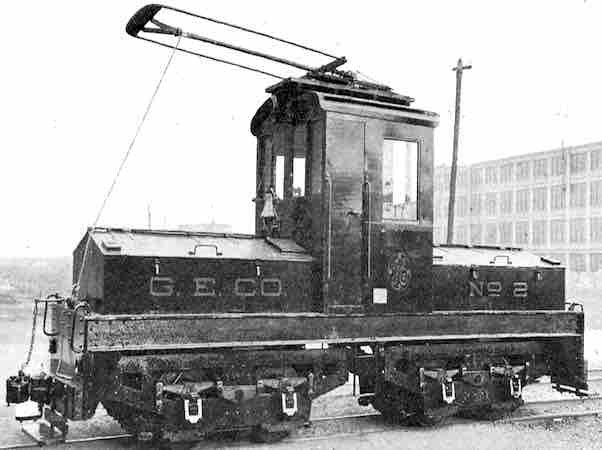 General Electric Company (GE) has an organizational culture that ensures business relevance to the conditions of the aerospace/aviation industry. A company's organizational culture or corporate culture establishes the customs, traditions, and core values that influence employee behaviors, especially in managerial decision-making processes. GE's company culture is a factor that affects success in managing strategic change in all aspects of the business. For example, General Electric occasionally adjusts its cultural characteristics to suit current business needs and industry trends. The resulting organizational culture facilitates business agility in responding to challenges in the market, such as external forces from competitors, like Rolls-Royce, Siemens, and 3M, as shown in the Five Forces analysis of General Electric Company. This cultural situation promotes the company's competitive advantages and organizational capabilities for withstanding rapid changes and disruptions in industries. As one of the leading companies in the global market, General Electric is an example of the significance of work culture as a supporting factor for long-term success.
Employees use General Electric's corporate culture as a decision-making factor. For example, in addressing on-the-job problems, management personnel in GE's aviation operations consider how potential solutions align with the company's work culture. This cultural alignment determines the success rate of implementing business solutions. In this regard, General Electric's organizational culture must consider external business conditions, while supporting decision-making processes.
General Electric's Organizational Culture Type & Traits
General Electric has a customer-centric organizational culture. This work culture is based on changes in the aerospace business and its environment. GE's customer-centric cultural approach is based on changing customer needs and preferences associated with disruptive technologies and corresponding industry trends. General Electric has human resource management programs that facilitate organizational adaptation to such changes. This company culture makes the business more efficient and responsive to market changes and new business opportunities. The following are the main characteristics of General Electric Company's organizational culture:
Customer centricity (highest priority)
Leanness
Learning and adaptation
Empowerment and inspiration
Results orientation
Customer Centricity. This characteristic of General Electric's organizational culture addresses customer satisfaction as a critical success factor. The company emphasizes better outcomes for customers through this cultural trait. For example, customer centricity supports GE in ensuring accuracy and precision in outcomes delivered to customers in the avionics market. The company has human resource management programs that train employees in identifying customers' expectations and in developing solutions to satisfy such expectations. This feature of the corporate culture contributes to the effectiveness of General Electric's generic competitive strategy and intensive growth strategies. For instance, customer centricity encourages personnel in GE's digital industrial services segment to integrate differentiation in product development.
Leanness. General Electric Company maintains cultural support for lean processes, with the objective of rapidly responding to business needs and simplifying processes. This characteristic of the organizational culture addresses the company's need for operational excellence and simplification for effective management. For example, through lean management, GE minimizes costs and maximizes operational efficiency. This cultural feature increases the company's strengths against major competitors, such as 3M and Siemens. Leanness affects General Electric's operations management approach in process and capacity design, supply chain management, and inventory management. The company implements this trait in the corporate culture through HR programs that promote efficiency in employee behavior. For instance, performance evaluations recognize and reward high efficiency among individuals and teams in General Electric's human resources.
Learning and Adaptation. This cultural trait is based on the HR management objective of enabling employees to constantly improve their capabilities to remain competitive. In this regard, General Electric's company culture promotes flexibility. For example, as employees learn and adapt to new transportation technologies, GE ensures its flexibility in responding to changes in the transportation industry. This characteristic of the organizational culture contributes to the fulfillment of General Electric's vision statement and mission statement. Learning and adaptation enable GE to develop capabilities to achieve the envisioned target of becoming the world's premier digital industrial company.
Empowerment and Inspiration. This feature of the corporate culture focuses on mutually beneficial empowerment and inspiration among employees. For example, General Electric's managers empower employees to become enablers of their colleagues. In addition, GE provides considerable flexibility and autonomy to promote inspirational initiatives among workers. This cultural trait also extends beyond the company. For instance, General Electric's corporate social responsibility strategy involves employees to inspire and empower communities. In this way, the organizational culture promotes the GE brand to target markets around the world.
Results Orientation. High effectiveness in satisfying business needs and customer expectations is a criterion that managers use in evaluating business performance at General Electric Company. In this regard, GE's organizational culture is results oriented, with emphasis on programs for developing the company's human resources. For example, this cultural characteristic prompts and rewards General Electric's employees for satisfying customers' needs, such as the needs identified through research in the aviation industry. Also, this feature of the business culture ensures that GE remains competitive in retaining customers. This benefit of the organizational culture is significant in highly competitive markets. Results orientation helps General Electric withstand the competitive forces of other firms.
General Electric's Corporate Culture: Advantages & Disadvantages, Recommendations
An advantage of General Electric's organizational culture is the emphasis on customer satisfaction. This cultural feature helps attract and retain customers and maintains the company's customer base. In addition, an advantage of GE's work culture is its support for flexibility through learning and adaptation. This cultural trait is essential in today's business environment. Learning and adaptation contributes to the business strengths shown in the SWOT analysis of General Electric Company, and business responsiveness to the rise of disruptive technologies in industries, such as the advancement of digital technologies in the aviation and transportation industries.
A disadvantage of General Electric's corporate culture is its low prioritization of results orientation. It is understandable that the other cultural characteristics are significant in supporting GE's business competitive advantages. However, results orientation is also a major factor that determines the company's ability to fulfill business requirements and customers' needs. For example, a results-oriented management approach can optimize General Electric's competitiveness in the aviation industry, where speed and effectiveness are crucial to customers' satisfaction. It is recommended that GE enhance its organizational culture by combining customer orientation with results orientation. This recommendation requires General Electric to implement human resource management programs that support a customer-centric approach to achieving better results.
References
Assoratgoon, W., & Kantabutra, S. (2023). Toward a sustainability organizational culture model. Journal of Cleaner Production, 400, 136666.
Herget, J. (2023). Challenges to Corporate Culture: Today and Tomorrow. In Shaping Corporate Culture: For Sustainable Business Success (pp. 149-157). Berlin, Heidelberg: Springer Berlin Heidelberg.