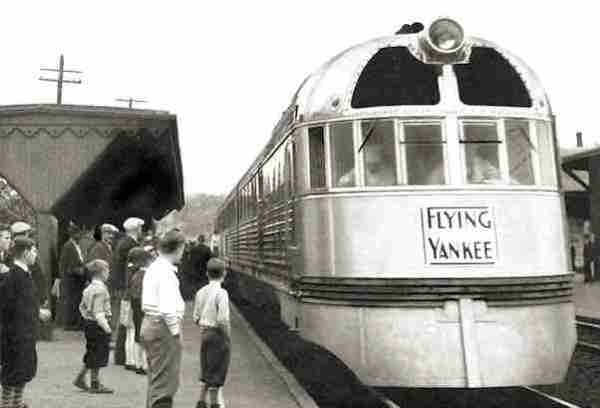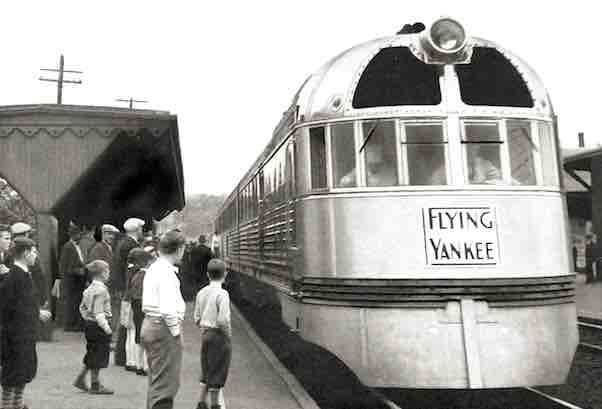 General Electric Company (GE) satisfies the interests of stakeholders through a corporate social responsibility (CSR) strategy that capitalizes on business competitive advantages for the benefit of communities and individuals, shareholders, employees and customers, and the environment. In Archie B. Carroll's theory, a firm's corporate responsibility strategy must respond to the demands of stakeholders, who are individuals or groups that significantly influence and are affected by the business. In this case of GE, the CSR strategy prioritizes certain stakeholder groups, based on the conglomerate's strategic direction and leadership in its industries of operation. For example, General Electric considers the aerospace/aviation industry, the energy industry, and the electric lighting industry, among other industries, in designing its corporate citizenship programs. The company has sustainability initiatives for these industries. In addition, GE has initiatives for community development to address stakeholders' interests regarding the beneficial impact of the multinational business. In stakeholder management, General Electric's corporate social responsibility strategy succeeds by focusing on the most pressing current issues in relevant industries and markets.
Given current popular interests affecting all industries, General Electric Company's corporate social responsibility programs are designed to directly deal with the most significant issues facing the business. For example, the conglomerate considers corporate responsibilities pertaining to sustainability and the ecological impact of business. In addition, GE applies information from stakeholders to inform and guide its corporate citizenship initiatives. This strategic CSR approach is based on management goals linked to General Electric's corporate vision and corporate mission, which highlight global business leadership in being an industry influencer.
General Electric Company's Stakeholder Groups & CSR Initiatives
General Electric has a three-pronged strategy to fulfill its corporate social responsibilities. In this strategy, the company focuses on three aspects of its business: social, environmental, and governance. These aspects represent the stakeholder groups considered in GE's corporate citizenship efforts. For example, employees' interests are addressed under the social aspect of the CSR strategy. In managing its corporate social responsibility strategy, General Electric implements programs and initiatives in relation to global business goals. For instance, the interests of employees, customers, communities, and the natural environment are significant to GE's sustainability programs. General Electric Company groups its stakeholders and related corporate responsibilities as follows:
Social (employees, customers and communities)
Environmental (natural environment and resources)
Governance (investors and government)
Social – Employees, Customers and Communities. General Electric's CSR strategy prioritizes the social impact of the multinational business. The social aspect covers the interests of various groups of people as stakeholders of the conglomerate, with consideration for human rights, health, and employment. For example, General Electric addresses the employment and health concerns of employees, the health interests of customers, and the health and human rights interests of communities. The GE Foundation is a major means for satisfying the interests of communities. Such social interests are significant because the corresponding stakeholders affect brand image, employee performance, and customer satisfaction. In this regard, GE's corporate citizenship programs are based on prevailing corporate social responsibility principles on social development. Also, these CSR initiatives support General Electric's generic strategy for competitive advantage and intensive strategies for growth. The company achieves strategic alignment between various business strategies and the social aspect of its corporate responsibility strategy by developing its organizational culture accordingly (Read: General Electric's Corporate Culture and Its Characteristics). For example, the company employs HR management programs that educate about health, human rights, and employment principles. As a result, human resources support the success of GE's corporate social responsibility programs in various industries, such as sustainability enhancement in the energy, aviation, and electric lighting industries. Moreover, a Porter's Five Force analysis of General Electric Company indicates competitive rivalry as a strong external force involving firms like 3M and Siemens. Successful CSR implementation helps address this strategic issue.
Environmental – Natural Environment and Resources. Stakeholders' environmental concerns and interests are included in General Electric's approach to its corporate social responsibilities. These interests are significant because they impact brand and corporate image, as well as the company's access to the materials needed in its multinational business. GE satisfies these interests through a CSR strategy that identifies and uses the environmental concerns of stakeholders, such as concerns on sustainability and resource management. For example, the GE Ecomagination strategy enhances resource productivity and minimizes the environmental impact of the company and its customers. The company's corporate citizenship approach also addresses relevant trends affecting its industries (Read: PESTEL/PESTLE Analysis of General Electric Company). The conglomerate has CSR programs for sustainable operations in the oil and gas industry. Considering effects on operations, such corporate responsibility initiatives affect General Electric's operations management, such as in the aspect of supply chain management. In addition, corporate social responsibilities for environmental interests influence General Electric Company's marketing mix or 4P. For instance, product design and promotion consider the environmental expectations of target customers.
Governance – Investors and Government. The third aspect of General Electric's corporate social responsibility strategy involves business governance and relations with governments. The stakeholders addressed in this CSR aspect are governments and the investors of the global business. Governance is significant because it determines General Electric's leadership and management practices. For example, governance approaches for satisfying investors' interests determine GE's strategic management initiatives for improving its financial performance in various industries, such as the electric lighting industry and the energy industry. Such link to strategic management means that the corresponding corporate citizenship programs influence General Electric Company's corporate structure. In addition, the satisfaction of corporate responsibilities to investors and governments contributes to GE's strengths, such as its strong brand (Read: SWOT Analysis of General Electric Company). The company's main thrust for these stakeholders' interests is to maximize profits through differentiation and diversification based on technological innovation. For instance, GE's corporate social responsibility strategy involves sustainability programs that strengthen brand image for improved penetration of target markets.
Summary and Recommendations – GE's CSR Performance in Addressing Stakeholders' Interests
Summary. General Electric Company's corporate social responsibilities are strategically addressed through a three-pronged approach that considers the social, environmental, and governance interests of stakeholders in the multinational business. This approach covers the most pressing issues in GE's business, based on prevailing corporate citizenship principles. In this regard, General Electric satisfies the most notable of stakeholders' interests. The company's strategies, programs, organizational structure and culture, and other areas of business are developed accordingly.
Recommendations. Potential issues in General Electric's corporate responsibility strategy may arise in terms of execution. For example, the company may face challenges in assessing the impact and significance of its sustainability initiatives in communities. In addition, GE may experience difficulties in managing stakeholders' expectations and response to its CSR programs, especially because of the variety of industries where the business operates. Moreover, different industries impose different challenges in General Electric's corporate social responsibility strategy implementation. For instance, the conglomerate's sustainability challenges differ between the transportation industry and the healthcare industry. Based on these issues pertaining to corporate social responsibility, it is recommended that General Electric Company:
Ensure the involvement of stakeholders' representatives to provide information on the significance and impact of CSR initiatives.
Include information on corporate social responsibility programs in marketing campaigns to inform and align stakeholders' expectations.
Establish continuously evolving general guidelines and industry-specific guidelines for corporate social responsibility program development and implementation.
References
Aigner, D. J. (2016). Corporate Social Responsibility and Financial Performance. In Corporate Responsibility (pp. 11-37). Palgrave Macmillan UK.
Buckler, S. (2017). Imagined Communities Incorporated: Corporate Social Responsibility and Value Creation in a Globalised World. In Corporate Social Responsibility (pp. 3-22). Springer International Publishing.
Carroll, A.B., Brown, J., Buchholtz, A. (2017). Business and Society: Ethics, Sustainability and Stakeholder Management. Cengage Learning.
Crane, A., & Matten, D. (2016). Business ethics: Managing corporate citizenship and sustainability in the age of globalization. Oxford University Press.
Ditlev-Simonsen, C. D., & Wenstop, F. (2013). How stakeholders view stakeholders as CSR motivators. Social Responsibility Journal, 9(1), 137-147.
Miles, M. P., Munilla, L. S., & Darroch, J. (2006). The role of strategic conversations with stakeholders in the formation of corporate social responsibility strategy. Journal of Business Ethics, 69(2), 195-205.