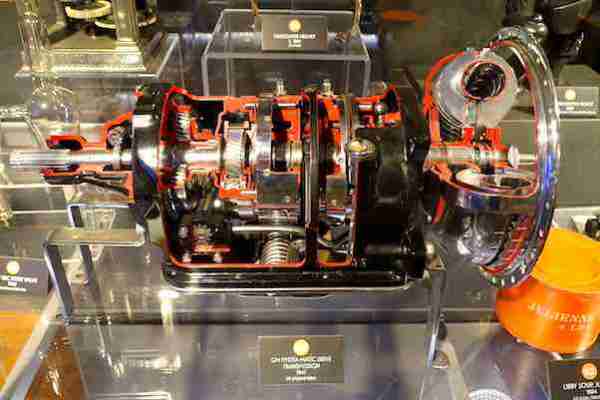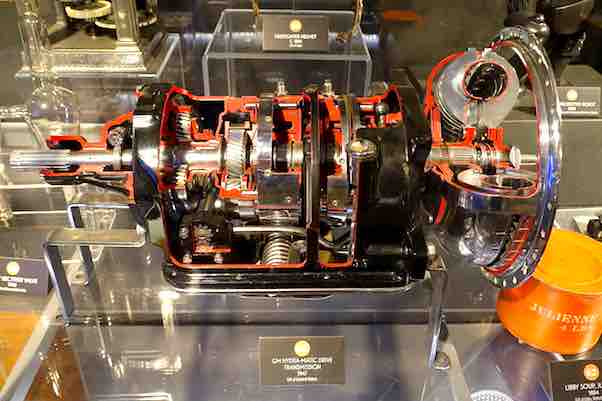 General Motors Company (GM) uses its organizational culture to support enhancement efforts in the automotive business. The company's cultural characteristics are significant contributors to the success of reforms aiming to improve industry position. A firm's organizational or corporate culture defines the traditions, values and unwritten rules of behavior among employees. In General Motors' case, the corporate culture promotes agility in human resources. Such agility is expected to support the company's efforts to improve overall business performance, especially in the face of internal problems and rising competition with firms like Toyota and Ford (Read: Ford Motor Company's Organizational Culture). For example, an agile workforce can facilitate an increase in General Motors' ability to rapidly innovate for stronger competitive advantage. Considering the significance of human resources in business improvement, the company's corporate culture is among the main determinants of success in such endeavor. With a major position in the global automotive industry, General Motors must maintain an optimized organizational culture that supports business growth and development.
Focus on its organizational culture allows General Motors to fulfill its goals and objectives for addressing business performance challenges and issues. The company's reform efforts view the corporate culture as a contributor to success. This is so because many of General Motors' problems in performance are linked to its old cultural characteristics that emphasize bureaucracy and lack of accountability. Nonetheless, other factors are involved in determining the actual performance of GM's business and its effectiveness in addressing internal problems and external challenges.
General Motors Company's Organizational Culture Type and Characteristics
General Motors Company has an organizational culture of agility. This kind of organizational culture focuses on speed in addressing issues, problems and opportunities in the business. For example, the corporate culture enables GM to develop its competitive advantage on the basis of rapid innovation and positive relations with stakeholders, whose interests determine the initiatives and programs in General Motors' corporate social responsibility strategy. The company must ensure that its cultural characteristics are aligned with goals and objectives, to optimize the success rate of strategic implementation in the automobile market. The following characteristics are notable in General Motors' organizational culture:
Freedom and opportunity to grow, learn and evolve
Fast thinking for continued success
Innovation and emphasis on quality
Responsibility and accountability
Positive relationships for operating success
Freedom and Opportunity to Grow, Learn and Evolve. General Motors' approach to developing its organizational culture involves freedom and opportunity for employees to address their career development goals. For example, the company maintains human resource programs that develop talent and skills among workers. In this way, General Motors' workforce remains adequate in developing solutions to emerging challenges that require new skills and abilities from employees. This feature of the corporate culture addresses employees' morale issues and their concerns regarding their careers. Thus, through this characteristic, General Motors' corporate culture also attracts high quality talent.
Fast Thinking for Continued Success. Speed is essential in addressing opportunities and threats relevant to GM and the automotive industry environment (Read: PESTEL/PESTLE Analysis of General Motors Company). The company aims for continuous improvement through this characteristic of the organizational culture. For example, fast thinking facilitates General Motors' problem-solving processes while minimizing the adverse consequences of problems in the business. With this feature of the corporate culture, employees are encouraged to go beyond standards to boost business performance. Thus, the organizational culture supports value creation in General Motors' human resources and related processes.
Innovation and Emphasis on Quality. Innovation and quality are seen as significant determinants of General Motors' ability to compete against other automobile manufacturers. The company believes that this characteristic of the organizational culture is essential to developing competitive advantage. In this regard, innovation and quality are aligned with General Motors' generic strategy and intensive growth strategies. Also, innovation and quality contribute to the technological advancement of the company's products. Thus, this feature of the corporate culture reinforces the emphasis on value and technological breakthrough in General Motors' vision statement and mission statement, respectively. For example, technological advancement is necessary for the company to improve its current industry position, considering the rapid technological innovation among other automotive firms.
Responsibility and Accountability. General Motors Company's organizational culture instills responsibility and accountability among employees. This cultural characteristic helps minimize and mitigate problems in the company. For example, responsibility motivates GM workers to take necessary action to address problems they encounter on the job. On the other hand, accountability links outcomes and consequences to General Motors' human resources, thereby facilitating problem-solving processes. Moreover, this feature of General Motors' corporate culture extends to accountability of managers regarding the effects of the automotive business on its stakeholders.
Positive Relationships for Operating Success. Positive relationships are valued in General Motors' human resources. This characteristic of the organizational culture pertains to the internal and external relationships involving the automotive business. For example, relationships involving General Motors and its customers, suppliers, and dealers are considered. The corporate culture also encourages alignment between the company and its business partners. The overall effect of this attribute of the corporate culture is that it promotes mutually beneficial relations between General Motors and its stakeholders.
General Motors Company's Organizational Culture: Advantages & Disadvantages, Recommendations
An advantage of General Motors' organizational culture is its support for human resource development. For example, the cultural attribute of freedom and opportunity addresses the need to ensure a growing human resource for the business. Another advantage of General Motors' corporate culture is that it facilitates innovation. Innovation is a key success factor in the business because of the rapid rate of innovation in the automotive industry. Thus, General Motors benefits from a corporate culture of agility that suits its current business needs and environment.
The cultural characteristics of the business are beneficial to GM. However, a disadvantage is that General Motors' corporate culture does not put emphasis on going beyond typical paths of innovation. For example, the company does not push employees to go beyond the typical limits, in contrast to efforts for creativity and thinking outside the box in firms like Apple (Read: Apple's Organizational Culture). In this regard, a recommendation to improve General Motors' corporate culture is to add an attribute that highlights the importance of creativity among employees. Such creativity can contribute to the company's competitive advantage based on solutions and products. General Motors can boost employee support for innovation through this additional characteristic in its corporate culture.
References
Alvesson, M., & Sveningsson, S. (2015). Changing organizational culture: Cultural change work in progress. Routledge.
Guiso, L., Sapienza, P., & Zingales, L. (2015). The value of corporate culture. Journal of Financial Economics, 117(1), 60-76.
Hartnell, C. A., Kinicki, A. J., Lambert, L. S., Fugate, M., & Doyle Corner, P. (2016). Do similarities or differences between CEO leadership and organizational culture have a more positive effect on firm performance? A test of competing predictions. Journal of Applied Psychology, 101(6), 846.
Huhtala, M., Tolvanen, A., Mauno, S., & Feldt, T. (2015). The associations between ethical organizational culture, burnout, and engagement: A multilevel study. Journal of Business and Psychology, 30(2), 399-414.
Koren, Y., Gu, X., & Freiheit, T. (2016). The impact of corporate culture on manufacturing system design. CIRP Annals-Manufacturing Technology, 65(1), 413-416.