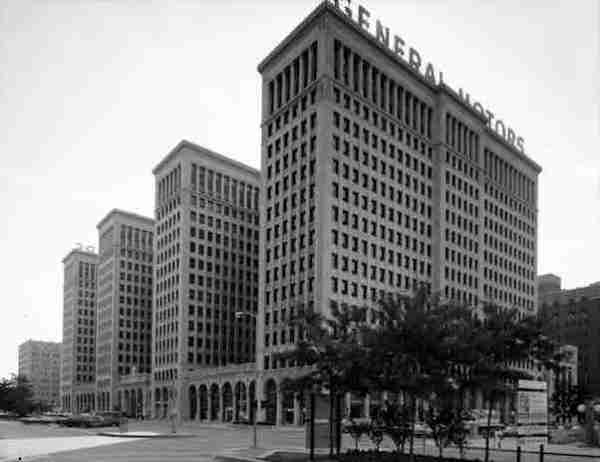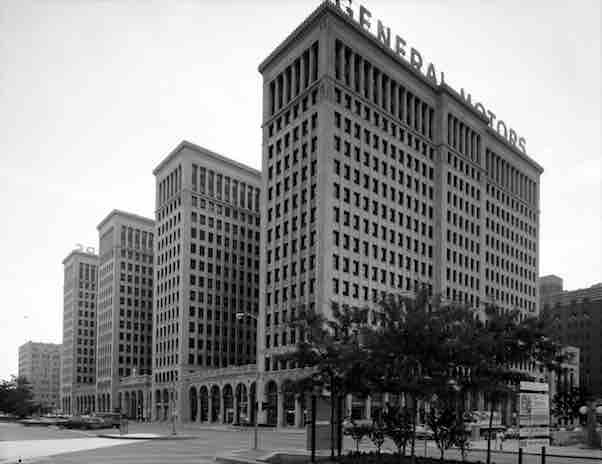 General Motors Company uses its organizational structure to support managerial decisions. The company also streamlines the business through activities flowing through its corporate structure. A firm's organizational or corporate structure is the design or system that involves the composition and arrangement of business components, such as departments or offices. In General Motors' case, the organizational structure focuses on regional markets. For example, the company has a managerial team for operations in North America. As a result, the corporate structure serves as a means for implementing strategies specific to regional market conditions. As a major player in the global automotive industry, General Motors must align the characteristics or attributes of the organizational structure with business needs relative to market conditions. This situation is so because the company's business capabilities are partly dependent on the structural features of the organization. With a suitable and evolving corporate structure, General Motors can optimize its capabilities and performance in the international market.
The characteristics of the corporate structure determine some aspects of General Motors' capabilities. In this regard, corporate managers must ensure that the structural characteristics of the business are aligned with strategic goals. General Motors must include flexibility as a defining factor to maintain competence and resilience despite tough competition from other firms like Toyota (Read: Toyota's Organizational Structure and Its Characteristics). With rapid technological advances sweeping the automotive industry, as shown in the case of firms like Tesla (Read: Tesla's Organizational Structure and Its Features), General Motors must maximize the benefits of its corporate structure as a way of strengthening the business.
General Motors Company's Organizational Structure Type and Characteristics
General Motors Company has a regional divisional organizational structure. This type of organizational structure involves grouping business activities according to geographical segments or areas of operations. For example, General Motors' operations in Europe are grouped as one segment. This corporate structure type is usually employed when there are significant differences among regional markets. Considering these factors, the following characteristics are notable in General Motors' organizational structure:
Regional Segments (primary structural characteristic)
Business-Type Divisions
Corporate Functional Groups
Regional Segments (Primary Structural Characteristic). Regional market conditions vary across the global market for automobiles. General Motors addresses such variation through managerial focus based on geographical divisions in its corporate structure. These geographical divisions are reported as regional segments in the company's annual filings with the U.S. Securities and Exchange Commission. An executive, such as a president or executive vice president, heads each division in General Motors' corporate structure. This structural characteristic enables the company to implement strategies that best suit regional conditions. General Motors' organizational structure has the following regional segments:
GM North America (GMNA)
GM Europe (GME)
GM International Operations (GMIO)
GM South America (GMSA)
Business-Type Divisions. Business-type divisions are a secondary structural feature based on the businesses of General Motors. For example, GM's automotive business operations are grouped as one division. This characteristic of the organizational structure allows the company to effectively manage each business, considering that different businesses have different needs. Thus, top-tier managers are able to strategically align the business with General Motors' mission statement and vision statement. In spite of a low degree of business diversification, the following business-type divisions are used in General Motors' corporate structure:
Automotive
GM Financial (Auto financial services)
Corporate Functional Groups. General Motors Company's corporate structure has corporate functional groups as a secondary feature. The company uses these groups as a means to integrate all business operations. For example, all automobile and parts manufacturing operations of General Motors are integrated through a corresponding corporate group called Global Manufacturing. Through this structural characteristic, the company ensures consistency and continuity in overall organizational development. General Motors' organizational structure has the following corporate functional groups:
Office of the CEO
North America
GM Financial
Global Manufacturing
Global Communications
Cadillac
South America
Legal and Public Policy
GM International
Tax and Audit Services
Information Technology
Europe
Global Human Resources
Global Product Development, Purchasing and Supply Chain
Finance and Treasury
Accounting Services
GM China
General Motors Company's Organizational Structure: Advantages & Disadvantages, Recommendations
An advantage of General Motors' regional divisional organizational structure is the flexibility of the business in responding to regional market variations. For example, each regional segment can implement a set of strategies suited to the conditions of the regional market under consideration. Another advantage of the corporate structure is its support for General Motors' ability to separately focus on its financial services business and its automotive business. These advantages optimize the company's effectiveness in growing the sales of its automobiles in the global market.
Despite such advantages, General Motors' organizational structure has the disadvantage of limited support for branding consistency at the international level. This disadvantage is based on the focus of the corporate structure on regional markets, leading to reduced consistency in branding and marketing throughout the global automotive market. A recommendation to address this issue is to develop a suitable marketing campaign that establishes consistency in General Motors' branding. This recommendation can improve the company's brand strength. For example, through a unified and consistent marketing campaign, General Motors can build stronger brands that attract target customers worldwide.
References
Ashkenas, R., Ulrich, D., Jick, T., & Kerr, S. (2015). The boundaryless organization: Breaking the chains of organizational structure. John Wiley & Sons.
Gaba, V., & Joseph, J. (2013). Corporate structure and performance feedback: Aspirations and adaptation in M-form firms. Organization Science, 24(4), 1102-1119.
Polat, R., & Nisar, T. M. (2013). Financial crisis and changes in firm governance, corporate structure, and boundaries. Managerial and Decision Economics, 34(6), 363-378.
U.S. Department of Commerce – International Trade Administration – The Automotive Industry in the United States.
Withey, M. J., & Gellatly, I. R. (2015, January). Organizational Structure, Situation Strength and Employee Commitment: Test of a Process Model. In Academy of Management Proceedings (Vol. 2015, No. 1, p. 14587). Academy of Management.