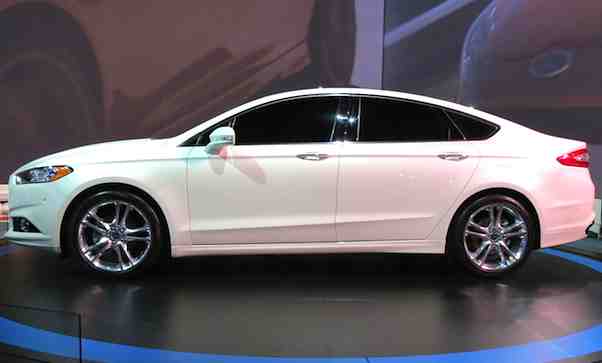 Ford Motor Company's organizational culture influences the firm's drive toward higher performance to achieve its vision of industry leadership. A company's work culture defines the values, customs, and traditions that affect individual and group behaviors. Ford uses its corporate culture to maintain a high-performance workforce. As one of the biggest players in the global automobile market, the company needs to maintain high productivity and effective support for technological and process innovation. These needs are met through an organizational culture that embodies Ford's mission statement and vision statement, with emphasis on work excellence, teamwork, and goals for industry leadership and higher business performance.
Ford's organizational culture provides a social environment that motivates personnel to achieve business goals for the company's success. This factor shows that the business culture contributes to competitive advantages over other automakers, such as Tesla, General Motors, Toyota, and Honda. These competitors maintain innovation capabilities and a strong market presence, which imposes significant challenges in the industry, as demonstrated in the Five Forces analysis of Ford Motor Company. The automotive company's work culture promotes human resource development to help counteract the effects of competition.
Features of Ford's Organizational Culture
Ford's culture is a result of organizational changes based on the company's One Ford plan. The goal of this plan and the corresponding company culture is to unify its global organization to achieve consistency and a successful collaborative environment for the automotive business. Such a work culture continues to this day. The following are the main characteristics of Ford's organizational culture:
F – Foster functional and technical excellence
O – Own working together
R – Role model Ford values
D – Deliver results
Foster Functional and Technical Excellence. Ford Motor Company emphasizes excellence in its organizational culture to support innovation, such as in vehicle design and production. The firm recognizes the importance of excellence to push its performance higher. The car business has training programs to support this characteristic of its corporate culture. Employees are encouraged to learn, improve, and contribute ideas for organizational development. This feature of the business culture supports Ford's generic strategy for competitive advantage and intensive strategies for growth. Excellence through the company culture motivates workers to make the business organization more competitive in the automobile market.
Own Working Together. Teamwork is among the most important priorities in the company's organizational culture. This characteristic of Ford's workplace culture entails employee participation. The automaker also emphasizes personal development through team involvement and support. Ford's corporate culture facilitates teamwork combined with individual knowledge and skills development. To support this characteristic of the business culture, the divisions of Ford's organizational structure (company structure) collaborate to achieve strategic goals and objectives. Teamwork encourages positive rapport that contributes to the cohesiveness of the automotive business organization.
Role Model Ford Values. Ford Motor Company's employees represent the business and its core values. This feature of the firm's organizational culture builds integrity and positive behaviors among workers. For instance, the automaker's values include initiative, courage, and corporate citizenship. This company culture focuses on quality, safety, and sustainability in all business activities, including vehicle design and manufacturing.
Deliver Results. This characteristic of Ford's organizational culture is all about effectiveness in satisfying customers and achieving business goals. The company also highlights responsibility and accountability. By delivering results, the automotive business maximizes financial performance through its workplace culture. In addition, this feature of the organizational culture motivates Ford's employees to achieve higher levels of career development to deliver more to customers and other stakeholders. This cultural trait enhances workforce capabilities and the related competitive advantages identified in the SWOT analysis of Ford Motor Company. The company culture promotes behaviors that lead to the desired results of the business, thereby strengthening organizational effectiveness.
Advantages & Disadvantages of Ford's Culture
The main advantage of Ford's organizational culture is its support for unity through teamwork. In the past, the automaker's regional operations had their respective versions of this corporate culture. Today, the firm's work culture brings improved business capabilities based on higher human resource effectiveness through unity. However, a disadvantage is that the firm does not specifically address flexibility. Theoretically, flexibility in Ford's business culture can promote resilience and efficient problem-solving processes that can satisfy business opportunities in the car market and the transportation sector.
References
Arena, M., Hines, S., & Golden III, J. (2023). The three Cs for cultivating organizational culture in a hybrid world. Organizational Dynamics, 52(1), 100958.