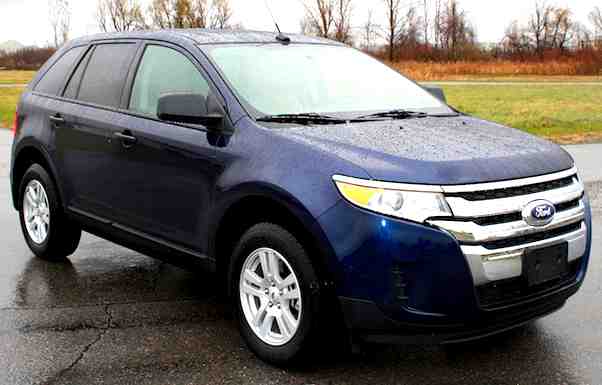 Ford Motor Company's organizational structure is based on business needs in varying market conditions around the world. A company structure or business structure defines the configuration of organizational components and their system of interaction. In Ford's case, the organizational structure relates to the global automotive industry's condition. The international scope of the company's operations also determines the key organizational structure components needed to withstand competition and market risks, and to achieve the strategic goals based on Ford's mission statement and vision statement. In this regard, Ford's position as one of the biggest automobile manufacturers is an indication of its organizational structure's effectiveness in supporting the firm for continuing business growth and high performance.
Ford Motor Company's organizational structure is divided according to regional markets. Other characteristics of this corporate structure are based on the global scope and nature of the car manufacturing business. The appropriateness of this company structure facilitates effective and efficient operations, which reinforce innovation processes and the other competitive advantages enumerated in the SWOT analysis of Ford. These competitive advantages support the company's operations against other firms, like General Motors, Tesla, and Toyota. Thus, Ford's business structure reflects an organizational design that enables competencies for effective operations in the global automobile market.
Features of Ford Motor Company's Organizational Structure
Ford's organizational structure is based on the need to control operations according to regional market conditions. Markets belonging to the same region have similarities used as basis for regional structuring. The following are the features of Ford Motor Company's organizational structure:
Corporate hierarchy
Regional geographical divisions
Global function-based groups
Corporate Hierarchy. Ford has a traditional corporate hierarchy in its organizational structure. For example, Executive Vice Presidents report to the CEO. Middle managers report to these executive VPs. This characteristic of Ford's structure supports traditional business management approaches that aim for effective top-down control. The lines of authority, command, and communication in this hierarchical aspect of the company structure facilitate the implementation of strategies. For example, Ford's generic competitive strategy and intensive growth strategies are applied at multiple levels of the organization through this business structure.
Regional Geographical Divisions. Ford has large geographic divisions in its organizational structure. Typically, global companies divide their operations into several regions to represent operations in continents or subcontinents. However, Ford's company structure is divided into only three regional geographic divisions that cover all its markets around the world. A potential effect of this feature of the organizational structure is the relative ease of integration of business strategies. Ford's main regional geographic divisions are (a) The Americas, (b) Europe, Middle East, and Africa, and (c) Asia Pacific. An executive VP heads each division.
Global Function-Based Groups. Ford Motor Company's organizational structure also has functional groups, each of which represents a specific business function. A Vice President heads each of these groups. The corresponding function-based departments influence strategic implementations. For example, the global marketing department enables Ford's marketing strategy and marketing mix (4P). The human resources department supports Ford's company culture (work culture). Thus, automaker's organizational design and the associated departments represent core business functions. The main functional groups in Ford's organizational structure are as follows:
Global Manufacturing and Labor Affairs
Global Marketing, Sales, and Service
Human Resources and Corporate Services
Quality and New Model Launch
Global Product Development
Government and Community Relations
Global Purchasing
Communications
Finance
Legal
Accounting
Advantages & Disadvantages of Ford's Structure
The corporate hierarchy in Ford's organizational structure has the advantage of ensuring global direction and control. Also, the global functional groups maintain such hierarchy through functional support, such as HR management to maintain the automaker's workforce. On the other hand, the large regional geographic divisions have the advantage of easily implementing integrated policies and strategies throughout Ford's business structure. However, these large regional geographic divisions also simplify the company's approach to its markets. In this simplification, the company's organizational structure has the disadvantage or risk of disregarding the significant unique conditions or business needs in domestic automotive markets.
References
Deng, S., Xu, J., & Han, Y. (2023). A proprietary component manufacturer's global supply chain design: The impacts of tax and organizational structure. Omega, 115, 102777.