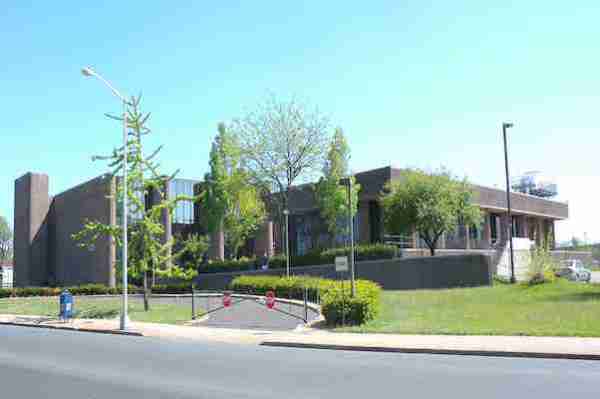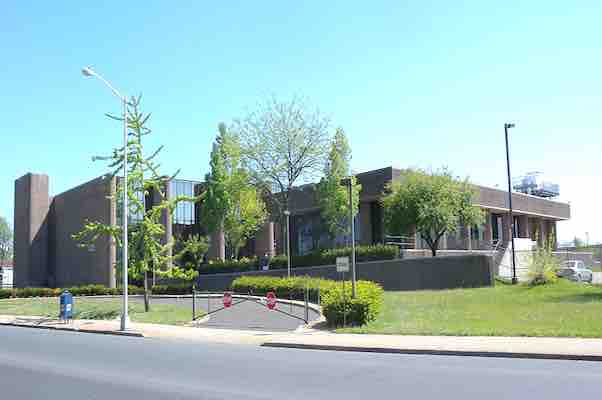 Verizon Communications, Inc.'s generic strategy and intensive growth strategies determine much of the strategic decisions and objectives in the business, including strategic formulation in the subsidiary, Verizon Wireless. Michael Porter's model states that a firm uses its generic strategy to ensure competitive advantage. This competitive advantage is essential in surviving the external forces that impact the business, based on the condition of the competitive landscape. Verizon's generic competitive strategy represents business efforts to stand out in the telecommunications industry. These efforts translate to competitiveness and brand value. For example, Verizon Wireless is competitive because of relatively high service quality, which enhances brand image. On the other hand, the company's intensive growth strategies shape the overall approach to grow the business. For instance, the company uses its intensive strategies to maximize business growth through market penetration. These strategies align with Verizon's generic competitive strategy, and form part of the basis for strategic objectives for growing and expanding the business while addressing challenges in the information and communications services market.
With a generic competitive strategy that emphasizes uniqueness in the market, Verizon Communications, Inc. focuses on quality as a selling point to attract and retain customers. Managers aim for competitive advantage through the company's efforts to ensure quality based on the generic strategy. For example, in the case of the subsidiary, Verizon Wireless, relatively high quality of connectivity is maintained to attract customers who value quality as the most significant criterion in paying for telecommunications services. The intensive growth strategies are also implemented to maximize the benefits of the generic strategy. For instance, Verizon applies strategic objectives that contribute to or use such competitive advantage to succeed in growing the business through the intensive strategies.
Verizon's Generic Strategy (Porter's Model)
Verizon's generic strategy is differentiation. Differentiation builds competitive advantage on the basis of product uniqueness. Uniqueness is developed through a number of possible variables. In this case, Verizon Communications, Inc.'s generic competitive strategy uses quality as the most significant factor to stand out from the competition. Quality is emphasized in the company's sales and marketing. For example, advertisements for Verizon Wireless typically highlight quality of wireless services, especially connectivity quality based on infrastructure quality. Intensive growth strategies and related strategic objectives are developed to capitalize on and support such uniqueness of products. However, because of this differentiation generic strategy, the company cannot readily build competitive advantage on the basis of price, considering the costs of higher-quality infrastructure in the information and communications technology industry. As such, services as those from Verizon Wireless are priced higher compared to competitors like Sprint.
A strategic objective based on the differentiation generic strategy is to develop competitive advantage through further investment in infrastructure. For example, to maintain high-quality service, Verizon Wireless must implement new and advanced information and communications technologies to improve its current infrastructure. In addition, the generic competitive strategy leads to the strategic objective of enhancing human resource training programs to maintain high-quality customer service. Customer service is a significant factor, especially because of rampant customer service issues and complaints experienced in the telecommunications industry. Moreover, the differentiation generic competitive strategy allows Verizon Communications, Inc. to successfully use market penetration as its main intensive strategy for business growth.
Verizon's Intensive Strategies (Intensive Growth Strategies)
Market Penetration (Primary). Market penetration is the most significant intensive growth strategy in Verizon's business development. The goal in using this intensive strategy is to grow the company by increasing revenues through a bigger share of the current market. For example, Verizon Wireless was able to grow and become a leading telecommunications business by attracting more customers in the United States. This business performance is possible by offering high-quality wireless connectivity services, which is a competitive advantage achieved through the differentiation generic strategy. A strategic objective based on market penetration is to use aggressive marketing campaigns to emphasize high quality of services that attract quality-sensitive customers toward Verizon Communications, Inc.
Market Development (Secondary). This intensive strategy serves a secondary role in growing Verizon's business. The strategy focuses on achieving growth based on entry into new markets or new market segments. In some cases, rebranding an existing product for a different purpose can create opportunities to enter a new market segment. Entry and expansion into an entirely new market also present growth opportunities. Implementing this intensive growth strategy requires that Verizon apply strategic objectives that exploit such opportunities. For example, a strategic objective is to grow the company by expanding operations outside its existing markets. In the case of Verizon Wireless, this expansion entails offering wireless telecommunications services outside the United States. The generic competitive strategy of differentiation can support the company's market development through high-quality services that attract customers in new markets or new market segments.
Product Development (Supporting). Verizon Communications, Inc. uses product development as a supporting intensive growth strategy. Growing the business by developing new products or product variants and selling them in the company's existing markets is the goal in using this intensive strategy. For example, a suitable strategic objective is to achieve growth by offering new telecommunications services designed to address intra-organizational communications needs of firms. Such services may include unlimited group-messaging services from Verizon Wireless for customers belonging to the same organization and located within the same area or region. The company's differentiation generic strategy requires that product development must involve high quality to ensure new products' competitive advantage. Any new product developed as a result of this intensive strategy affects Verizon's marketing mix or 4Ps.
Diversification (Supporting). Diversification also has a supporting role in growing Verizon's business in the information and communications technology and services market. This intensive strategy involves providing new products in new markets. New business development, acquisition, and joint ventures are typical approaches in implementing this intensive growth strategy. For example, upon acquiring AOL and SocialRadar, the company entered the web mapping market, expanding the product mix, which includes the services of Verizon Wireless. In this regard, a strategic objective based on diversification is to continue a history of acquisition as a way of growing the business, strengthening the firm's market presence, and entering new markets. The company's differentiation generic competitive strategy requires high quality standards in operating acquired firms. Diversification addresses the opportunity to diversify the business, as noted in the SWOT analysis of Verizon Communications, Inc.
References
Dess, G. G., & Davis, P. S. (1984). Porter's (1980) generic strategies as determinants of strategic group membership and organizational performance. Academy of Management Journal, 27(3), 467-488.
Glazer, R. (1999). Competitive Advantage Through Information-Intensive Strategies. Handbook of Services Marketing and Management, 409.
Merchant, H. (2014). Configurations of governance structure, generic strategy, and firm size. Global Strategy Journal, 4(4), 292-309.
Ouma, G., & Oloko, M. (2015). The relationship between porter's generic strategies and competitive advantage. International Journal of Economics, Commerce and Management, III, 6, 1058-1092.
Parnell, J. A. (1997). New evidence in the generic strategy and business performance debate: A research note. British Journal of Management, 8(2), 175-181.
Spry, A., & Lukas, B. A. (2016). Brand Portfolio Architecture and Firm Performance: The Moderating Impact of Generic Strategy. In Looking Forward, Looking Back: Drawing on the Past to Shape the Future of Marketing (pp. 866-867). Springer International Publishing.
Varadarajan, P., & Dillon, W. R. (1982). Intensive growth strategies: A closer examination. Journal of Business Research, 10(4), 503-522.