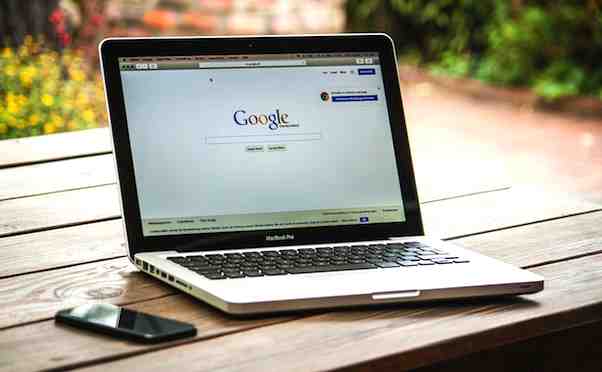 Google (Alphabet) applies its generic competitive strategy to influence strategic choices to maximize its competitive advantages over other firms. On the other hand, Google's intensive growth strategies support the company in keeping its dominant position and brand value in online advertising and related Internet-dependent services. The generic competitive strategy and intensive growth strategies work together to ensure the information technology company's profitability. These strategies use and strengthen the competitive advantages identified in the SWOT analysis of Google (Alphabet). This synergy of business competencies and strategies ensures product competitiveness and a stable share of the consumer electronics and online service markets. The combination of Google's generic competitive strategy and intensive growth strategies satisfies goals for business growth and leadership in the global industry.
Google (Alphabet) uses its generic competitive strategy (based on Michael E. Porter's model) to address the external forces that influence the industry environment. These forces determine how the business fulfills its goals. The Five Forces analysis of Google (Alphabet) shows that the competitive landscape imposes a strong force on the business. The technology company extensively applies its intensive growth strategies, especially market penetration, to ensure growth despite competitive forces.
Google's Generic Competitive Strategy (Porter's Model)
Google's (Alphabet's) main generic competitive strategy is cost leadership. In Michael Porter's model, this generic strategy enables competitive advantages based on cost minimization, while the company keeps its broad market scope. In this business case, Google's economies of scale support cost leadership as the primary generic competitive strategy. The company's competitive advantages are developed through cost-effective processes and assets that allow competitive pricing to attract target customers, such as users of Google Drive. This generic competitive strategy enables the company to compete with the advertising businesses of Facebook and eBay; the consumer electronics businesses of Apple, Microsoft, Sony, and Samsung; the video streaming services of Disney, Amazon, and Netflix; and the Internet services of Verizon. Many of these firms also compete with Google's artificial intelligence, cloud services, and other products.
Google also applies differentiation as a secondary generic competitive strategy for some of its products. For example, this competitive strategy is used to differentiate the company's cloud-based services from competitors, in terms of computing power and other unique or special specifications and innovative features. Also, through differentiation as a generic competitive strategy, Google's Search algorithm evolves over time to ensure competitive advantages over Bing, Yahoo!, and other competitors. However, Google's implementation of differentiation relies on cost-effective processes based on the generic competitive strategy of cost leadership. Google's (Alphabet's) operations management applies cost leadership through economies of scale, along with some degree of differentiation, to support the widespread accessibility of products, like Search, operating systems, mobile and desktop software applications, and hardware. Based on these generic competitive strategies, a strategic objective is to continually innovate new or existing products.
Google's Intensive Growth Strategies (Ansoff Matrix)
Market Penetration (Primary). Google primarily relies on market penetration as its intensive growth strategy. The strategic objective is to acquire more customers from the company's current markets. In the United States, the company already has a leadership position. However, in other countries, Google competes with other search engines and online advertising firms, including local ones. Thus, with market penetration as an intensive strategy for growth, the company continues to strive for a bigger share of the global online advertising market. This intensive growth strategy determines how Google (Alphabet) uses its marketing mix or 4P to grow the business. In implementing this intensive growth strategy, the generic competitive strategy of cost leadership ensures competitive products that can penetrate markets and increase the company's market share, especially in the market for online platforms used for digital advertising.
Product Development (Secondary). The intensive growth strategy of product development is applied as a secondary strategic approach through Google's innovation. The strategic objective is to develop products to increase revenues. Innovation is at the core of this intensive growth strategy, considering the company's technological nature. Google's (Alphabet's) organizational culture (work culture) promotes human resource support for this innovation. This intensive growth strategy involves new products, new product lines, and new versions of existing products, such as when the company introduces new versions of its mobile apps. Also, the business uses this intensive strategy to grow revenues when introducing new consumer electronics, like Pixel smartphones, tablets, and laptops. The external factors identified in the PESTEL/PESTLE analysis of Google (Alphabet) help guide product development in this case. Through the intensive growth strategy of product development, Google creates more channels for income generation. The generic competitive strategy of cost leadership is integrated into product design and development processes to support the company's competitive advantages.
Market Development (Minor). Google (Alphabet) also uses market development as a minor intensive growth strategy. In market development, the company's objective is to attract customers in new market segments through new uses of current products. In this case of Google, for example, this intensive growth strategy is applied by offering new uses of current online services, such as in offering cloud services as new tools for application programmers, in addition to current uses of the services. Through market development as an intensive growth strategy, Google aims to offer its products to more areas worldwide. The generic competitive strategies of cost leadership and differentiation provide the product competitiveness needed to support the effective implementation of market development.
Diversification (Minor). Diversification is used as a minor intensive growth strategy in Google's business. The objective of this intensive strategy is to achieve growth through new businesses, especially in other markets or industries where the company has insignificant or absent operations. In this case, an example is Google's 2022 acquisition of Raxium to establish microLED technology operations and expand the company's augmented reality capabilities. Any move to diversify the business affects Google's (Alphabet's) organizational structure (company structure). New acquisitions require changes in the company's corporate structure to ensure seamless integration. The intensive growth strategy of diversification is supported through the company's generic competitive strategy of cost leadership, which ensures cost-effectiveness as a competitive advantage in establishing or entering new businesses.
Insights into Google's (Alphabet's) Generic Competitive Strategy & Growth Strategies
Google's generic competitive strategy of differentiation, based on Porter's model, ensures cost-effective operations for the company's leading share of the digital advertising market. Such leadership satisfies the goals of Google's (Alphabet's) mission statement and vision statement. Also, the combination of the intensive growth strategies of market penetration, market development, and product development contributes to Google's capability to maintain its leadership position, which in turn empowers the company to maintain its financial viability.
A suitable recommendation for Google is to focus its efforts on product development. Alphabet has been criticized for engaging in seemingly disparate product development efforts in different industries and markets. Through its intensive growth strategies and generic competitive strategy, Google's wide variety of products helps in building its dominance in the global market. However, to improve its strategic alignment, Google can focus on ensuring the profitability of more of its current products before entering new businesses.
References
Liang, X., Luo, Y., Shao, X., & Shi, X. (2022). Managing complementors in innovation ecosystems: A typology for generic strategies. Industrial Management & Data Systems, 122(9), 2072-2090.
Mager, A., Norocel, O. C., & Rogers, R. (2023). Advancing search engine studies: The evolution of Google critique and intervention. Big Data & Society, 10(2), 20539517231191528.
Parandhaman, V. P., Venkatachalam, S., Saranya, K., Vijayalakshmi, K., & Thangavel, C. (2023, August). A Review on Emerging Trends in Artificial Intelligence and Cyber Security Applications in IT Industry. In 2023 5th International Conference on Inventive Research in Computing Applications (ICIRCA) (pp. 6-10). IEEE.