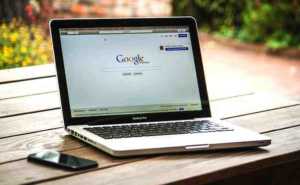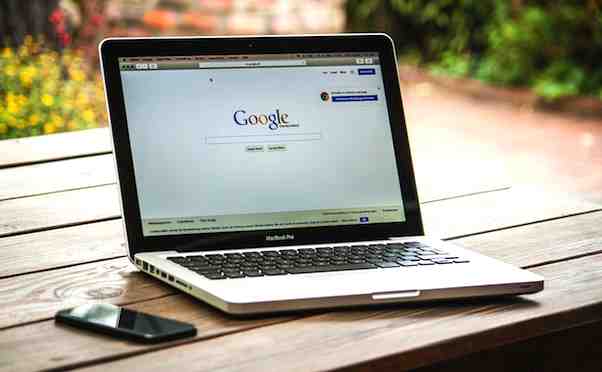 Google LLC's (formerly Google, Inc.) strategic choices directly relate with the nature of its business and the characteristics of the industry. The company's generic strategy is an overarching influence on what the business does and its competitive advantages against other firms in the online advertising market, such as Facebook Inc., Yahoo! (subsidiary of Oath, which is a subsidiary of Verizon Communications, Inc.), Snap Inc. (Snapchat), Twitter Inc., and Amazon.com Inc. On the other hand, Google's intensive growth strategies help support the company in keeping its position as one of the most valuable brands in the world. For example, continuous improvement of products ensures that the business maintains its share of the online market. Through its generic strategy, the company has become a major player influencing the competitive landscape and development of the online advertising industry, as well as other that depend on the Internet. The combination of Google's intensive strategies and its generic competitive strategy is effective in satisfying the firm's needs for continued business growth and leadership in the global industry.
Google LLC uses its generic strategy (based on Michael E. Porter's model) to address the external forces that influence the industry environment. These forces determine how the business fulfills its goals. The Porter's Five Forces analysis of Google LLC shows that the competitive landscape imposes a strong force on the business. The company extensively applies the intensive growth strategies of market penetration to ensure growth despite competitive forces. The other strategies (market development, product development, and diversification) also support the Google's growth.
Google's Generic Strategy (Porter's Model)
Google's generic strategy, based on Michael Porter's model, is differentiation. This generic competitive strategy involves a broad market scope. The company offers products to everyone around the world. The generic competitive strategy of differentiation involves developing certain unique capabilities that make the business competitive. Google sets itself apart from competitors through the uniqueness of its products. For example, such uniqueness is achieved through innovation. Innovation adds to the competitive strengths identified in the SWOT analysis of Google LLC. The increasing variety of products, inclusive of Search, operating systems, desktop and mobile applications, and hardware, is a manifestation of this innovation under the company's differentiation generic strategy. The Google Search algorithm also evolves over time to ensure competitive advantage against Yahoo! and Bing, among others.
The generic strategy of differentiation means that Google LLC must maintain its competitive advantage based on uniqueness. It is of critical importance for the firm to continue innovating. A corresponding strategic objective is to develop new products or continue improving existing products. In this way, Google will be able to keep its competitive advantages in using the differentiation generic competitive strategy in the face of strong and aggressive competition from other technology firms.
Google's Intensive Strategies (Intensive Growth Strategies)
Market Penetration (Primary). Google primarily relies on market penetration as its intensive growth strategy, especially outside the United States. The strategic objective is to acquire more customers from the firm's current markets. In the United States, the company already has a leadership position. However, in other countries, such as China, Google directly competes against other large search engines and online advertising firms. Thus, in the market penetration intensive strategy for growth, the company continues to strive for a bigger share of the global online advertising market. This intensive strategy determines how Google uses its marketing mix or 4P to grow the business. Also, the generic strategy of differentiation ensures competitive products that enable competitiveness in penetrating markets and increase the company's market share, especially in the market for online platforms used for digital advertising.
Product Development (Secondary). The product development intensive strategy for growth is applied as a secondary strategic approach through Google's innovation. The strategic objective is to develop products to increase revenues. Innovation is at the core of the company, considering its technological nature. Google LLC's organizational culture promotes innovation among employees. This intensive growth strategy involves new products or product lines, such when the company introduces new mobile apps. Also, the business uses this intensive strategy to grow revenues when introducing new products like Pixel smartphones, tablets and laptops. In addition, external factors such as those identified in the PESTEL/PESTLE analysis of Google LLC help guide product development in this case. The company continues to develop new products, such as cloud services, mobile applications, and new Pixel devices. Through the intensive growth strategy of product development, Google creates more channels for income generation. The differentiation generic competitive strategy is integrated into product design and development processes to support the company's competitive advantage.
Market Development (Supporting). Google LLC also uses the market development intensive strategy for growth. In market development, the company's objective is to attract customers in new market segments through new uses of current products. In this case of Google, for example, this intensive growth strategy is applied by offering new uses of current online services, such as in offering cloud services as new tools for application programmers, in addition to current uses of the services. Thus, using the market development intensive strategy for growth, Google aims to offer its products to more areas worldwide. The differentiation generic competitive strategy provides the product competitiveness needed to support the effective implementation of market development.
Diversification (Supporting). The diversification is used as a supporting intensive growth strategy in Google's business. The objective in this intensive strategy is to achieve growth through new businesses, especially in other markets or industries where the company has insignificant or absent operations. In this case, an example is Google's 2006 acquisition of YouTube to establish significant presence in the video hosting service market, and expand the company's online advertising presence. Any more to diversify the business affects Google's organizational structure. For instance, newly acquisitions require changes in the company's corporate structure to ensure seamless integration. The diversification intensive strategy is supported through the company's differentiation generic strategy, which ensures competitive advantage in establishing or entering new businesses.
Strategic Analysis and Recommendation for Google LLC
Google's generic strategy of differentiation, based on Michael E. Porter's model, contributes to the company's leadership in the market. For example, highly effective services ensure a leading share of the digital advertising market. Such leadership is important in satisfying Google's mission statement and vision statement. The combination of the intensive growth strategies of market penetration, market development, and product development also contributes to the capability of Google to maintain its leadership position, which in turn empowers the company to maintain its financial viability.
A suitable recommendation for Google LLC is to focus its efforts, especially in the area of product development. The company has been criticized for engaging in seemingly disparate product development efforts in different industries and markets. Through its intensive growth strategies and generic competitive strategy, Google's wide variety of products helps in building its dominance in the global market. However, to improve its strategic alignment, Google can first focus on ensuring the profitability of more of its current products before entering new businesses.
References
Campbell-Hunt, C. (2000). What have we learned about generic competitive strategy? A meta-analysis. Strategic Management Journal, 127-154.
Dess, G. G., & Davis, P. S. (1984). Porter's (1980) generic strategies as determinants of strategic group membership and organizational performance. Academy of Management Journal, 27(3), 467-488.
Durmaz, Y., & Ilhan, A. (2015). Growth Strategies in Businesses and A Theoretical Approach. International Journal of Business and Management, 10(4), 210.
Goldfarb, A. (2014). What is different about online advertising? Review of Industrial Organization, 44(2), 115-129.
Jacques, J. T., Perry, M., & Kristensson, P. O. (2015). Differentiation of online text-based advertising and the effect on users' click behavior. Computers in Human Behavior, 50, 535-543.
Karnani, A. (1984). Generic competitive strategies – An analytical approach. Strategic Management Journal, 5(4), 367-380.
Ormanidhi, O., & Stringa, O. (2008). Porter's model of generic competitive strategies. Business Economics, 43(3), 55-64.
Parnell, J. A. (1997). New evidence in the generic strategy and business performance debate: A research note. British Journal of Management, 8(2), 175-181.
Porter, M. E. (2001). Strategy and the Internet. Harvard Business School.
Schumann, J. H., von Wangenheim, F., & Groene, N. (2014). Targeted online advertising: Using reciprocity appeals to increase acceptance among users of free web services. Journal of Marketing, 78(1), 59-75.
Silverthorne, S. (2006). Developing a Strategy for Digital Convergence. Harvard Business School.
Tanwar, R. (2013). Porter's generic competitive strategies. Journal of Business and Management, 15(1), 11-17.