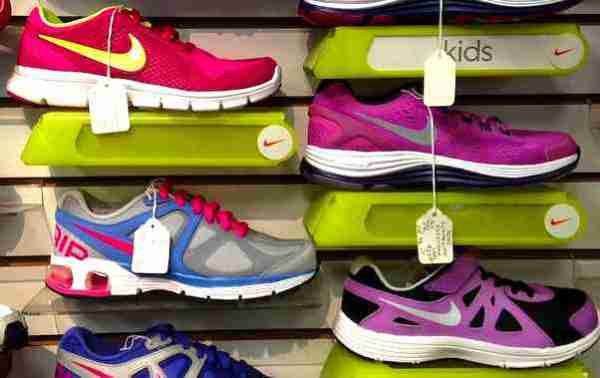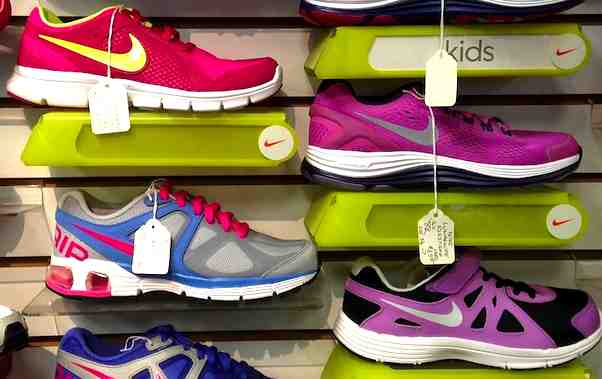 Nike Inc. relies on its marketing mix to maximize its profits and growth. The marketing mix is the combination of strategies and tactics a company uses to execute its marketing plan, with reference to the variables Product, Place, Promotion and Price (4Ps). Nike's marketing mix addresses the key concerns in the company's target markets around the world. Established in 1964, the firm evolves according to the dynamics of the global sports shoes, apparel and equipment market. Nike Inc. effectively does so through its marketing mix. Considering its success in the global market and its leadership in the industry, Nike is a case indicating the significant role of a company's marketing mix in international business.
Nike's marketing mix (4Ps) covers key strategies and tactics the company uses to maintain its leading position in the global market for athletic footwear, apparel and equipment. An analysis of the marketing mix reveals approaches applicable to Nike and similar businesses.
Nike's Products (Product Mix)
Nike's growth comes with changes in its product mix. This element of the marketing mix enumerates the organizational outputs offered to target consumers. The following broad categories represent Nike's product mix:
Shoes
Apparel
Equipment and accessories
Sports shoes are the most popular products from Nike. Through the years, the company has added more product lines for this category. For example, Nike now offers running shoes, tennis shoes, and shoes for a variety of other sports, including cricket. The company also sells apparel, such as jerseys, shorts, and related products. In addition, Nike's product mix now includes accessories and equipment, such as golf clubs. These products are available under a number of brands, including Nike, Nike+, Hurley and Converse. Based on this element of the marketing mix, Nike has succeeded to expand its product mix and address needs of more market segments. This factor corresponds to the product development intensive growth strategy of Nike Inc.
Place/Distribution in Nike's Marketing Mix
Nike sells its sports shoes, apparel and equipment products through a large number of outlets worldwide. This element of the marketing mix outlines the venues where the company's products are sold, accessed or distributed. The following places/venues form Nike's distribution strategy, arranged according to significance:
Retailers
Nike's Official Online Store
Niketown retail outlets
Retailers are the most significant places where Nike products are sold. These retailers include large firms like Walmart [Read: Walmart's Marketing Mix]. Customers can also purchase Nike's sports shoes, apparel and equipment through the company's online store. The firm also operates Niketown retail outlets. Based on this element of the marketing mix, Nike Inc. has major control over the distribution and sale of its products, especially through the company's official online store and Niketown retail outlets.
Nike Inc.'s Promotion (Promotional Mix)
Nike depends on the effective promotion of its products to maintain a strong brand image. This element of the marketing mix deals with the tactics the firm uses to communicate with its target market. The following are Nike's promotional activities, arranged according to significance:
Advertising
Personal selling
Direct marketing
Sales promotions
Public relations
Advertising is the biggest contributor to Nike's ability to attract customers. The company heavily relies on advertisements, especially those that involve celebrity endorsers, such as professional athletes and sports teams. In addition, the company uses personal selling through sales personnel who persuade target consumers to buy its products at retailers and Niketown retail outlets. The company's direct marketing activity involves directly persuading colleges, local sports teams and other organizations. Occasionally, Nike also applies discounts and special offers to attract more customers and generate more sales. Moreover, the company sponsors and provides financial support for other organizations to promote the Nike brand of athletic shoes, apparel and equipment. [Read More: Nike's Promotion – Marketing Communications Mix]
Nike's Prices and Pricing Strategy
Nike uses the value-based pricing strategy to ensure growth in its sales and profits. This element of the marketing mix identifies the prices the company applies to maximize profits while attracting the desired share of the market. In using the value-based pricing strategy, Nike Inc. considers consumer perception about the value of its products. This value is used to determine the maximum price consumers are willing pay in buying the company's sports shoes, apparel and equipment. In 2014, the company successfully increased its selling prices and generated higher sales and revenues. This trend continues, as the firm enjoys increasing sales revenues while gradually increasing its prices. Based on this element of the marketing mix, Nike Inc. successfully uses the value-based pricing strategy to maximize its profits while emphasizing the high value of its products.
References
Dominici, G. (2009). From marketing mix to e-marketing mix: a literature overview and classification. International Journal of Business and Management, 4(9), 17-24.
Goi, C. L. (2009). A review of marketing mix: 4Ps or more? International Journal of Marketing Studies, 1(1), 2.
Rahmani, K., Emamisaleh, K., & Yadegari, R. (2015). Quality Function Deployment and New Product Development with a focus on Marketing Mix 4P model. Asian Journal of Research in Marketing, 4(2), 98-108.
Van Waterschoot, W., & Van den Bulte, C. (1992). The 4P classification of the marketing mix revisited. The Journal of Marketing, 83-93.
Yun-sheng, W. (2001). Perfection and innovation of 4P Marketing Mix – How to evaluate 4P Marketing Mix. Commercial Research, 5, 6.