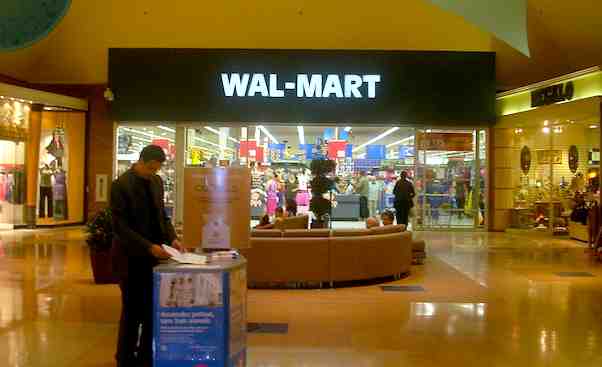 Walmart Inc.'s marketing mix or 4P revolves around the nature of the retail business, its strategic goals, and industry situation. This situation presents opportunities for adopting marketing strategies that address local, regional, and international retail industry conditions. Walmart's cost leadership generic strategy for competitive strategy, along with the company's intensive growth strategies, influences the definition of this marketing mix. The 4Ps are linked to the company's strategic choices as one of the biggest retailers in the world. This marketing mix is part of Walmart's strategic plans to grow globally. The strategies and tactics included in the marketing mix lead to considerable success, despite major competitors, like Amazon and Whole Foods, as well as Costco and Home Depot. The Five Forces analysis of Walmart Inc. indicates that these firms exert a strong competitive force, requiring an innovative approach to ensure that the company's marketing mix is effective. Through a coordinated strategic effort pertaining to product, place, promotion, and price (4Ps), the retail and e-commerce enterprise maintains its strong industry position.
In keeping its marketing mix, Walmart Inc. focuses on enhancing process streamlining and operational efficiency as ways to maximize profitability. The retail enterprise is known for high efficiency, which leads to cost minimization and the ability to offer consumer goods at some of the lowest prices in the market. This condition enables the satisfaction of Walmart's mission statement and vision statement. The e-commerce business continues to build its operations and adjusts these corporate statements to match the current marketing mix.
Elements of Walmart's Marketing Mix
Product. Walmart's primary product is its retail service, including retail service fulfilled through e-commerce. The company also offers house brands or private-label brands, such as Great Value and Sam's Choice. Considering the core contribution of retail services in Walmart's business, the product element of the marketing mix attracts customers by providing convenient, effective, and efficient services. For example, sales personnel are trained to assist shoppers in finding the goods they need at the company's stores. The significance of human resources in this marketing mix element means that Walmart's corporate culture (work culture) plays a critical role in supporting the strategic management of the business. Shoppers expect easy one-stop shopping at the company's stores and e-commerce websites. Thus, in this business aspect, the marketing mix partly defines customer experience and satisfaction in Walmart's services.
Prices and Pricing Strategies. In this element of the 4Ps, Walmart uses an Everyday Low Price (EDLP) pricing strategy as a factor in the company's revenue model. The objective of this pricing strategy is to attract large numbers of customers to achieve high sales volume and, consequently, a profitable business. High sales volume ensures profitability despite thin profit margins and low selling prices linked to Walmart's cost leadership generic strategy for competitive advantage. Thus, in the marketing mix, the pricing component is a contributor to the company's competitiveness in the retail industry. In addition, Walmart uses market-oriented pricing as a strategy for many of its products, such as house-branded goods. Furthermore, the flat-rate subscription pricing strategy is used in the marketing mix, for unlimited deliveries, especially involving purchases on the company's e-commerce websites. It is notable that changes in this marketing mix element relate to the market trends shown in the PESTEL/PESTLE analysis of Walmart Inc. The retail enterprise adjusts its pricing models in response to such trends. In summary, this element of Walmart's marketing mix involves the following pricing strategies:
Everyday Low Price (EDLP)
Market-oriented pricing strategy
Flat-rate (fixed-rate) subscription pricing strategy
Place (Distribution). Walmart uses the intensive distribution strategy or intensive distribution channel design for this marketing mix element. In the strategy, the company's stores and e-commerce websites generally offer the same variety of goods and services, and all stores have similar functions in their operations. This element of Walmart's marketing mix helps attract customers by making shopping convenient in terms of strategic physical locations of stores and the high accessibility of online services. The combination of online and non-online distribution channels for retail and other services maximizes the company's reach in its target markets around the world. In a way, this element of the marketing mix relates to Walmart's corporate structure (organizational structure) based on how the organizational design involves divisions for e-commerce and non-online operations.
Promotion (Promotional Mix or Marketing Communications Mix). Walmart's promotional mix is composed of advertisements, sales promotions, personal selling, and public relations. The company advertises in newspapers and on television and websites. On the other hand, sales promotions in the form of special deals and discounts are used to attract more consumers to Walmart stores and websites. In this marketing mix element, the company applies personal selling in its stores, where sales personnel persuade customers to try new products or package deals. In terms of public relations, the corporation uses press releases and charity programs, among other initiatives, to inform customers and investors about policies, programs, and strategies, partly addressing strategic concerns involved in Walmart's corporate social responsibility and stakeholder management approaches. Thus, the promotion component in this marketing mix helps improve the ability to attract customers and build the company's brand. Another point to consider is that this marketing mix element uses the business strengths discussed in the SWOT analysis of Walmart Inc.
Recommendations for Walmart's Marketing Mix or 4P
Walmart's marketing mix is a product of strategic choices consistent with business-level and corporate strategies. Considering the company's current business effectiveness despite Amazon and other major competitors, these 4Ps are effective in ensuring profitability in the highly saturated retail market. The product element of the marketing mix reflects Walmart's efforts in growing its business, partly through diversification. The combination of promotional efforts and public relations helps the retail and e-commerce business thrive by maintaining a strong presence in the market. On the other hand, the place element of Walmart's marketing mix has sufficient distribution channels, in tandem with strong e-commerce websites. The 4P is effective, but the recommendation is to increase business presence in other countries to bolster the company's global competitive advantage in retail and e-commerce.
References
Kingsnorth, S. (2022). Digital marketing strategy: An integrated approach to online marketing. Kogan Page Publishers.
Kucuk, S. U. (2023). Marketing and Marketing Mix. In Visualizing Marketing: From Abstract to Intuitive (pp. 7-13). Cham: Springer International Publishing.
Theeb, K. A., Mansour, A. M. D., Khaled, A. S., Syed, A. A., & Saeed, A. M. (2023). The impact of information technology on retail industry: An empirical study. International Journal of Procurement Management, 16(4), 549-568.