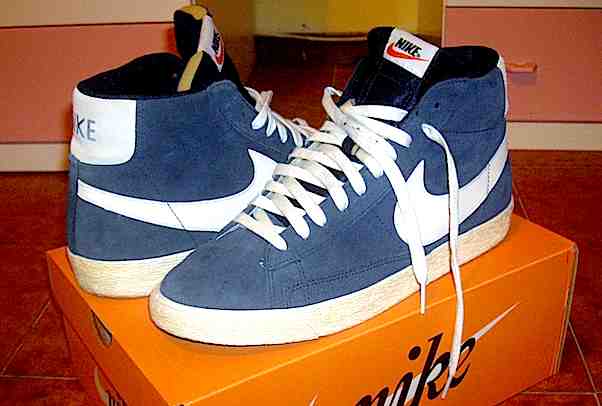 Nike Inc.'s international success builds on the company's generic strategies for competitive advantage, and intensive growth strategies. These strategies account for competitors, such as Under Amour, Adidas, New Balance, Puma, and ASICS. Competing businesses also have their own generic competitive strategies and intensive growth strategies in response to the sporting goods industry environment. Nike's corporate mission statement and corporate vision statement serve as basis for the company's generic strategies, intensive growth strategies, and related competitive advantages. The outcomes of these strategies relate to the entire business organization and the performance of other firms in the market for footwear, apparel, and equipment. For instance, Nike's organizational culture or corporate culture affects human resource support for competitive advantages and strategic implementation. Strategic outcomes can reinforce the cultural characteristics of the sporting goods business. Moreover, Nike's operations management influences productivity and effectiveness in implementing generic competitive strategies and intensive growth strategies.
This case study focuses on Nike's generic strategies based on Porter's model, and intensive growth strategies based on the Ansoff matrix. These strategies provide a glimpse of the decision-making processes and managerial tendencies of the sporting goods corporation.
Nike's Generic Strategies (Porter's Model)
Nike Inc. uses a combination of generic strategies for its competitive advantages. The situation of the athletic footwear and apparel industry and the diversity of regional markets support such a combination. These generic strategies are linked to the sporting goods company's intensive growth strategies. The following are the generic competitive strategies of Nike Inc.:
Differentiation (Sporting goods for the general population)
Differentiation Focus (Sports-specific or activity-specific products)
Cost Leadership (Cost minimization in manufacturing)
Differentiation is Nike's primary generic strategy for building business competitive advantages and profitability. The strategic objective is to develop products whose unique qualities differentiate them from competing sporting goods. In this generic competitive strategy, Nike products represent exclusivity or uniqueness, while targeting the entire market. For example, the company's trendy and sporty sneakers allude to celebrity or professional sports, while catering to the average customer. For successful implementation, this generic strategy requires support from Nike's marketing mix or 4Ps, in terms of the product mix and advertising involving celebrities. Differentiation emphasizes exclusivity and uniqueness of products, and helps the company compete in the sporting goods industry. This generic strategy builds up the business competitive advantages and strengths specified in the SWOT analysis of Nike Inc. Also, this generic competitive strategy relates to the intensive growth strategy of product development, as described below in this article.
Differentiation focus is another generic competitive strategy applied in Nike's operations. This generic strategy is similar to the differentiation strategy, in terms of uniqueness or exclusivity of the sporting goods brand and products. However, in differentiation focus, Nike's strategic objective is to target buyers in a subset or segment of the global sporting goods market. For example, the company has shoes that are especially designed for soccer and football, featuring studs not suitable for use on streets. Such focus is achieved through research and development, with this generic competitive strategy associating Nike brands to athletic use. The generic strategy of differentiation focus influences product development, which is one of Nike's intensive growth strategies for enhancing its products' competitive advantages.
Cost leadership involves the strategic objective of minimizing Nike's production costs to maximize profit margins. The company implements this generic strategy by outsourcing to low-cost contract manufacturers, such as those located in Asia. This strategic approach, combined with the relatively high selling prices of Nike products, leads to competitive advantage through increased profit margins. The cost leadership generic competitive strategy strengthens the business against aggressive competitors, such as Adidas and Puma, as well as local footwear and apparel businesses. The Porter's Five Forces analysis of Nike Inc. indicates that competition is a major external force influencing the company's strategies, including its intensive growth strategies.
Intensive Growth Strategies of Nike Inc. (Ansoff Matrix)
Product development is a primary intensive growth strategy that shapes Nike's business development. The strategic objective is to grow revenues by selling new products or new variants of existing products to the company's current sporting goods markets. Nike's research and development investments support the implementation of this intensive growth strategy. For example, based on scientific research in human kinetics, the company develops new product designs and production process technologies, to create new football shoes that offer more comfort, grip, and friction than previous models. This intensive growth strategy supports the differentiation generic competitive strategy through product innovation in the operations of Nike, as well as Converse, which is a subsidiary that has similar business and organizational strategies.
Product development as an intensive growth strategy reflects business adaptation to industry and market trends, like social trends affecting customers, as shown in the PESTEL/PESTLE analysis of Nike Inc. For example, the company uses recycled materials for shoes labeled "sustainable materials", in response to current consumer trends emphasizing the importance of sustainable and green business. Such efforts facilitate the strategic goals in Nike's corporate social responsibility and stakeholder management initiatives. In this regard, the intensive growth strategy of product development aligns with the company's sustainability strategies, and the generic strategy of differentiation for competitive advantage in the athletic and leisure footwear, clothing, and equipment industry.
Market penetration is another major intensive growth strategy that optimizes Nike's profitability and competitiveness. The strategic objective of market penetration is to increase the company's customer base or market share, by selling more of existing sporting goods to current markets. Nike implements this intensive growth strategy through partnerships with major distribution channels, such as Walmart, Target, and Costco, as well as company-owned NikeTown retail outlets.
With the differentiation generic strategy and the differentiation focus generic strategy, Nike's promotional mix or marketing communications mix supports market penetration through advertising that highlights the uniqueness and exclusivity of products. The company, its partners, and sellers advertise on online platforms, like Google's (Alphabet's) digital advertising network, Amazon's e-commerce website and affiliate marketing network, Facebook's (Meta's) social media and advertising network, and eBay's marketplace. These advertising efforts help Nike penetrate more of its current markets, thereby facilitating this intensive growth strategy.
The generic competitive strategy of cost leadership also enables Nike's intensive growth strategy of market penetration. Cost leadership contributes to funding for marketing strategies, particularly high-cost advertising involving celebrity athletes. The footwear and apparel company can use the additional profits, generated through cost leadership, for such marketing efforts. In addition, through the cost leadership generic strategy, Nike can reduce some of its products' prices, as part of occasional promotional tactics for this intensive growth strategy of market penetration.
Market development is a minor or supporting intensive growth strategy in Nike's operations. The strategic objective of market development is to grow the sporting goods business through sales in additional markets or segments thereof. This intensive growth strategy currently has minimal impact on Nike because the business already has international presence. Also, market saturation reduces the significance of market development, although the differentiation generic strategy and the differentiation focus generic competitive strategy can boost the company's efforts in entering new sports and leisure footwear and apparel markets or market segments.
Diversification of Nike's business operations is currently an insignificant intensive growth strategy. The sporting goods business focuses on the other intensive growth strategies, namely, product development and market penetration. In diversification, the strategic objective is to sell new products in new markets, such as an additional region or country for Nike products. The creation of NikeTown stores is a step for diversification, as an intensive growth strategy, adding retail service as a product from the company. However, retail operations remain limited, and the company has not recently added new businesses.
Following through with diversification as an intensive growth strategy would require some changes in the design of Nike's organizational structure or corporate structure, to add new structural components for new business operations. The company's strategic planning would also utilize generic strategies to support competitive advantages for diversification outside the sporting goods industry. For example, the differentiation generic strategy can strengthen Nike's new products to make them competitive in new markets. Similarly, the generic strategy of differentiation focus can enhance the sporting goods company's success potential for new products in new industries. Furthermore, in implementing the intensive growth strategy of diversification, the cost leadership generic strategy can enable Nike's use of competitive pricing for new products in new markets.
References
Alcalde-Delgado, R., Sáiz-Bárcena, L., Olmo, R., & Pérez, C. A. D. A. (2020). Empirical study of the business growth strategy related to the added value by intellectual capital. International Journal of Production Management and Engineering, 8(1), 1-12.
Ali, B. J., & Anwar, G. (2021). Porter's generic competitive strategies and its influence on the competitive advantage. International Journal of Advanced Engineering, Management and Science, 7(6), 42-51.
Greckhamer, T., & Gur, F. A. (2021). Disentangling combinations and contingencies of generic strategies: A set-theoretic configurational approach. Long Range Planning, 54(2), 101951.
Islami, X., Mustafa, N., & Topuzovska Latkovikj, M. (2020). Linking Porter's generic strategies to firm performance. Future Business Journal, 6(1), 1-15.
Khan, M. H. (2020). Game theory: Business and growth strategies. World Journal of Business and Management, 6(1), 81-86.
Maury, B. (2022). Strategic CSR and firm performance: The role of prospector and growth strategies. Journal of Economics and Business, 118, 106031.
Ruckman, K., & Blettner, D. (2020). Aspiration adaptation to multiple performance comparisons: Generic strategy as information filter. In Academy of Management Proceedings (Vol. 2020, No. 1, p. 17165). Briarcliff Manor, NY 10510: Academy of Management.
Subanidja, S., Wahyuni, S., Lestari, M., & Elu, W. B. (2020). Do generic strategy and productivity help detect corporate retail bankruptcy risk? Verslas: Teorija ir Praktika/Business: Theory and Practice, 21(1), 302-313.