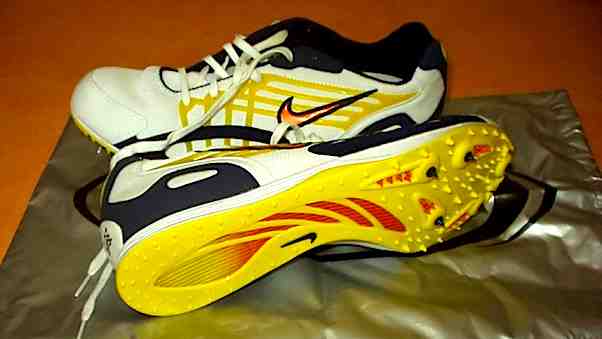 Nike Inc.'s organizational structure reflects the abilities and limits of the business in its operations. A company's organizational or corporate structure is the composition and system design applied on the interconnections among employees, groups, and divisions of the business. In Nike's case, the corporate structure highlights the need to address differences among regional markets. These differences are linked to region-specific demands of target customers, such as variations in the preferences for apparel based on sports popularity and climate. As such, Nike Inc. has developed its organizational structure to enable adjustments in dealing with market differences. As one of the leading players in the athletic footwear, apparel and equipment industry, the company and its corporate structure serve as an example of how regional variations must be included in business strategies. Structural and strategic alignment that considers these variations reinforces Nike's competitive advantages, especially in penetrating regional markets.
Nike Inc. has an organizational structure that facilitates regionalization of business strategies. Such regionalization promotes value chains that specifically fulfill customers' expectations, especially in service and marketing. The characteristics of its corporate structure provide Nike with flexibility to address consumer preferences for athletic shoes, apparel, and equipment in regional markets. This flexibility is especially notable in how the company markets its products through its own NikeTown stores. This structural support, together with Nike's organizational culture, helps the company in combating the financial and business developmental effects of competitors, such as Adidas, ASICS, Puma, and Under Armour. In relation, the company structure supports initiatives and strategies contained in Nike's marketing mix or 4P.
Nike's Organizational Structure Type and Features
Nike has a geographic divisional organizational structure. This structure is based on the company's needs in its global organization, as well as the uniqueness of conditions in regional markets. The following characteristics are notable in Nike's organizational structure:
Global corporate leadership
Semi-autonomous geographic divisions
Global divisions for Converse and brand licensing
Global Corporate Leadership. Nike's organizational structure has global corporate leadership, which involves corporate managers who represent the company's executive hierarchy. The managers have offices in the company's headquarters in Oregon, USA. They decide for the global corporate structure of Nike. For example, the Global Sports Marketing group releases new athletic shoe marketing campaigns for worldwide marketing. Through this feature of the organizational structure, decisions are easily implemented throughout the company. Also, new goals and strategic objectives based on Nike's corporate mission and corporate vision are disseminated and implemented through this characteristic of the company structure. The following are the main global leadership groups headed by a President, Executive Vice President, or Chief Officer:
Office of the President & CEO
Nike Brand
Finance
Global Human Resources
Product & Merchandising
Administration & Legal
Global Sports Marketing
Operations
Semi-Autonomous Geographic Divisions. Geographic divisions are a major organizational structure characteristic of Nike, Inc. The company's operations are divided into segments based on regional markets. Each regional division's managers optimize operations in the regional sports shoes, apparel, and equipment market. Nike's organizational structure has the following regional divisions:
North America
Western Europe
Central & Eastern Europe
Greater China
Japan
Emerging Markets
Global Divisions for Converse and Brand Licensing. Nike's organizational structure also has two global divisions: one for the Converse brand and another for brand licensing. One global division is responsible for managing the worldwide operations of Converse, which is another footwear brand and subsidiary of Nike Inc. Another global division is responsible for licensing the Nike brand. This characteristic of the corporate structure offers control for brand licensing and the operations of Converse. The brand and related competencies shown in the SWOT analysis of Nike are optimized through these divisions of the corporate structure. Control on brand licensing enables the sporting goods company to focus on operations and licensees that can maximize the benefits of these brands. Thus, Nike's business structure and organizational design contribute to business competitiveness.
Nike's Organizational Structure: Advantages & Disadvantages
Nike Inc.'s organizational structure's characteristics support growth and stability. Global corporate leadership has the advantage of facilitating control over the entire organization. The advantage of the semi-autonomous regional (geographic) divisions is flexibility in satisfying regional market-specific consumer preferences for the company's athletic shoes, apparel, and equipment. However, a disadvantage of Nike's organizational structure is the limited approach to managing the operations of Converse.
References
Denisenko, M., & Shatska, Z. (2021). Formation of business structure in the context of the influence of integrating factors of the internal environment. Economics, Finance and Management Review, (3), 15-20.
Xia, Y., Li, X., & Wang, X. (2023). The influence of organizational structure on the dynamic capability of enterprises: The regulating effect of technological innovation. Science, 11(2), 57-66.