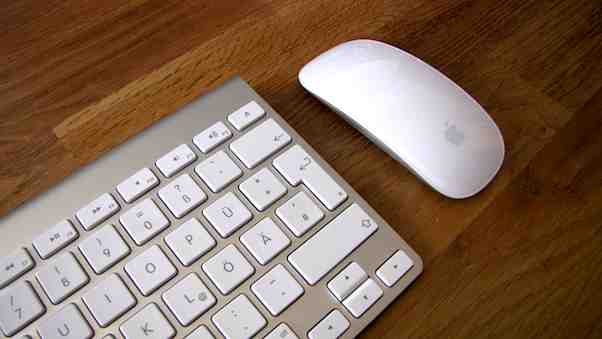 Apple Inc. uses its business strengths to manage its weaknesses and external threats, and to successfully capitalize on opportunities in the industry environment. A SWOT analysis of the technology company gives strategic insights on maximizing business growth based on its strengths and opportunities. The SWOT analysis framework is a strategic management decision-making tool that determines the most pressing issues facing the company, based on the internal business conditions and the external environment. In this case, the SWOT analysis of Apple Inc. scans the business for relevant strengths, weaknesses, opportunities, and threats (SWOT variables), with reference to various industries and markets. The company operates in the computing technology (hardware and software), consumer electronics, cloud computing services, and online digital content distribution services industries. This condition necessitates that Apple develop a diverse set of strategies to ensure its competitiveness and business growth.
This SWOT analysis of Apple Inc. presents the strategic factors that influence the decisions of CEO Tim Cook and managers in developing the business. With its operations in various markets around the world, the company deals with different sets of SWOT factors based on regional situations. Also, the Porter's Five Forces analysis of Apple Inc. establishes that the company faces strong competitive force linked to the aggressiveness of other firms, such as Google, IBM, Amazon, Samsung, Microsoft, Sony, Lenovo, Dell, and PayPal, as well as Disney and Netflix. This competitive landscape requires innovative strategies and tactics to achieve continuous business growth and development, and to fulfill Apple's corporate mission statement and corporate vision statement.
Apple's Strengths (Internal Strategic Factors)
This aspect of the SWOT analysis framework identifies the strengths that enable Apple to overcome weaknesses, take advantage of opportunities, and withstand threats in its technology business environment. These strengths are internal factors specific to the conditions within the business organization and its technological capabilities. In this case, the following are the most notable strengths of Apple Inc.:
One of the world's strongest brands
High profit margins based on premium pricing
Effective rapid innovation processes based on a long history of technological innovation
Apple is one of the most valuable and strongest brands in the world. In the context of this SWOT analysis, the company is capable of introducing profitable new products, such as new lines of mobile devices, by virtue of its strong brand image. In addition, Apple's marketing mix or 4P involves a premium pricing strategy, which comes with high profit margins. This internal strategic factor is a major strength because it maximizes profits, even when sales volumes are limited, such as in the case of MacBook laptops. Moreover, the generic competitive strategy and intensive growth strategies of Apple Inc. involve effective rapid innovation. Effective innovation processes enable the business to keep abreast of the latest technologies to ensure competitive advantages. Rapid innovation comes with support from Apple's organizational culture and its influence on human resource development for innovative capacity. Thus, this innovation-focused strength is based on contributing factors in different facets of the iPhone maker's organization. Based on this aspect of the SWOT analysis of Apple Inc., the company's strengths are difficult to compete with, thereby supporting continued leadership in the global industry environment.
Weaknesses (Internal Strategic Factors)
In this aspect of the SWOT analysis, the emphasis is on the weaknesses or inadequacies of Apple and its technological product development and marketing capabilities. Weaknesses are internal factors that are obstacles to business growth, with consideration for the relative performance of other technology businesses. The following business weaknesses are the most notable in the case of Apple:
Limited company-controlled distribution network for its goods
High selling prices
Dependence on sales in high-end market segments
Apple Inc. has a limited distribution network because of its policy of exclusivity. For example, the company carefully selects the authorized sellers of its products, such as iPhones and Macs. The SWOT analysis framework considers this selective distribution strategy a factor that limits market reach, making the company's consumer electronics not readily available in many areas. This weakness exists despite exclusivity's advantages, such as Apple's strong control on the distribution of products. In addition, because of its premium pricing strategy, the technology company has the weakness of sales dependence on high-end market segments. High prices attract customers from the middle- and high-income brackets but may prevent customers from low-income brackets from easily purchasing Apple's consumer electronics. This internal strategic factor is a weakness because high-end segments represent only a minority of the global market. Based on the internal factors in this aspect of the SWOT analysis, Apple Inc.'s pricing and distribution strategies impose limitations or weaknesses in the business.
Opportunities for Apple Inc. (External Strategic Factors)
This aspect of the SWOT analysis of Apple Inc. pinpoints the most significant opportunities that are available to the business. Opportunities are external factors based on the industry environment, such as the on-demand digital content market. These factors influence the strategic direction of business organizations. In Apple's case, the following are the most significant opportunities:
Expansion of the distribution network for wider consumer electronics market reach
More widespread and aggressive marketing for higher sales volumes based on high demand
Development of new product lines in consumer electronics and online services
Apple Inc. has the opportunity to expand its distribution network. Such opportunity relates to the weakness of the limited distribution of the company's products, such as smartphones and tablets. This SWOT analysis emphasizes the need to modify the technology company's distribution strategy. An expanded distribution network can help Apple reach more customers in the global market. In relation, the company has the opportunity to increase its sales volumes through aggressive marketing, especially for mobile products. This opportunity is linked to high demand for mobile access, as illustrated in the PESTEL/PESTLE analysis of Apple Inc. Furthermore, the company has the opportunity to explore new product lines to complement existing ones, such as online services. Considering that Apple has an organizational structure capable of supporting further innovation, the business can develop and introduce new products, like what it has already achieved with the Apple Watch. Developing new product lines supports business growth, especially against other technology firms in the international market. Thus, this aspect of the SWOT analysis of Apple indicates that the business has major opportunities for further growth despite aggressive competition.
Threats Facing Apple Inc. (External Strategic Factors)
In this aspect of the SWOT analysis, the focus is on the threats that Apple experiences from various sources, such as competitors like Samsung. Threats are external factors that limit or reduce the financial performance of the technology-focused business. The following threats are the most significant to Apple Inc.:
Aggressive competition involving large multinationals like Samsung, Amazon, and Microsoft
Imitation involving firms that compete based on low prices
Rising labor costs in various countries where the company maintains production facilities
Tough competition in the technology industry is partly because of the aggressiveness of firms. For example, Apple competes with firms like Samsung, which also uses rapid innovation. In the context of this SWOT analysis, aggressive competition has a limiting effect on the business, indicating the necessity for strong fundamentals for maintaining competitive advantages in computer software and hardware, and online services. In addition, Apple faces the threat of imitation of some products, such as the iPhone. Local and multinational firms could imitate the design and features of Apple's products. Also, rising labor costs involving contract manufacturers, such as those in China, reduce profit margins or push selling prices even higher. Based on the external strategic factors in this SWOT analysis, Apple Inc.'s performance is threatened by aggressive competition and the imitation of product design.
Key Points from this SWOT Analysis of Apple Inc.
The internal and external factors discussed in this SWOT analysis indicate that Apple Inc. possesses major strengths to effectively address organizational weaknesses. The company can also use these strengths to capitalize on opportunities, such as the expansion of its consumer electronics distribution network. Moreover, the company can use its strong brand image and rapid innovation processes to successfully develop and launch new technology product lines. However, Apple faces the threats of aggressive competition and imitation, which are challenges affecting players in the global market for consumer electronics, computer hardware and software, and online digital content distribution services.
Based on the strategic issues highlighted in this SWOT analysis of Apple Inc., a key point is to continue the aggressive and rapid innovation in developing the company's products. Technological innovation reduces the adverse effects of imitation. Also, Apple can further enhance the automation of its production processes, and support the automation of its contract manufacturers, as a way of addressing rising labor costs. Another key point is to establish partnerships with more distributors to improve the overall market reach of the company's consumer electronic products.
References
Benzaghta, M. A., Elwalda, A., Mousa, M. M., Erkan, I., & Rahman, M. (2021). SWOT analysis applications: An integrative literature review. Journal of Global Business Insights, 6(1), 55-73.
Culpan, T. (2023, Apr 17). Apple's Chief Rival Has a Cautionary Tale for India. The Washington Post.
Gao, J. (2021). Analysis of diversification strategy of Apple Inc. Academic Journal of Business & Management, 3(9), 34-39.
Puyt, R., Lie, F. B., De Graaf, F. J., & Wilderom, C. P. (2020). Origins of SWOT analysis. In Academy of Management Proceedings (Vol. 2020, No. 1, p. 17416). Briarcliff Manor, NY 10510: Academy of Management.
Taherdoost, H., & Madanchian, M. (2021). Determination of business strategies using SWOT analysis; Planning and managing the organizational resources to enhance growth and profitability. Macro Management & Public Policies, 3(1), 19-22.
Toh, M. (2023 Apr 6). Apple is set to open its first retail store in Mumbai as it bets big on India. CNN Business.
U.S. Department of Commerce – International Trade Administration – Media and Entertainment Industry.
U.S. Department of Commerce – International Trade Administration – Software and Information Technology Industry.
Vlados, C. (2019). On a correlative and evolutionary SWOT analysis. Journal of Strategy and Management, 12(3), 347-363.