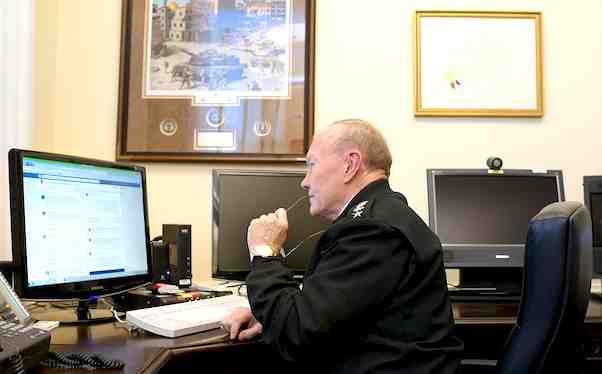 This SWOT analysis of Facebook (Meta Platforms) includes an internal analysis of the company's strengths and weaknesses (internal strategic factors) and an external analysis of the business environment to determine opportunities and threats (external strategic factors). Facebook's social media strengths, weaknesses, opportunities, and threats (SWOT factors) influence the strategic direction of the business, based on current and emerging market and industry conditions. This SWOT analysis also highlights Facebook's (Meta's) corporate mission statement and corporate vision statement in shaping the company's approach to the SWOT variables. This approach currently targets business potential and profits from the development of the metaverse. Facebook's (Meta's) generic strategy for competitive advantage and strategies for intensive growth reflect such a strategic approach to addressing the challenges and opportunities outlined in this SWOT analysis.
Mark Zuckerberg's push for a strategic shift toward the metaverse, resulting in the creation of Meta Platforms, brings opportunities for business, but also widens the competitive threat noted in this SWOT analysis. The diversity of firms that can operate in the metaverse also imposes pressure for innovative strategies. The Five Forces analysis of Facebook (Meta Platforms) describes a business environment with considerable competition. This condition defines the social networking, consumer electronics, and virtual reality company's strategic options relative to the internal factors and external factors identified in this SWOT analysis of Facebook (Meta).
Facebook's (Meta's) Strengths
This part of the SWOT analysis identifies the business capabilities, resources, and competitive advantages that support the growth and success of the information technology corporation. The company's strengths come from its services and brands, such as Facebook and Instagram. The following internal factors are among Meta's primary strengths:
Some of the world's strongest information technology and online service brands
Massive global user base with corresponding network effect
An expanding ecosystem of information technology products
The Facebook and Instagram brands are among the most popular in the world. Facebook is now just one of the services and brands of Meta Platforms after the company's reorganization and rebranding in 2021. However, Meta's efforts in developing the metaverse are largely dependent on Facebook and Instagram's social media users. Thus, in this SWOT analysis, these brands are a major strength supporting the growth of Meta Platforms. Also, the social network, through Facebook's original business, has a massive consumer base. In this SWOT analysis of Meta Platforms, such an internal strategic factor strengthens the company through the network effect. As new users join and use Facebook and the metaverse, the company's services become more attractive to even more users. Considering Facebook's dominance in online social networking, Meta's competitive advantage is maintained through its massive user base. In addition, this SWOT analysis considers how the company's shift to the metaverse leads to the strength of having an ecosystem of products and users. Meta's various products, including Facebook's social media services and virtual reality consumer electronics, complement each other. Virtual reality headsets support Meta's strategic objective of growing its metaverse presence. Similarly, the popularity of WhatsApp and Messenger encourages users to consider buying the company's headsets for experiencing the metaverse. The organizational structure or corporate structure of Facebook (Meta Platforms) matches business organizational needs to maintain the ecosystem-based strength noted in this SWOT analysis.
Weaknesses
Meta's weaknesses create obstacles or difficulties in growing the business. In this SWOT analysis, such internal factors can prevent Facebook's social networking and digital advertising services from increasing revenues and profits. The following are among Meta's major weaknesses:
Low diversification, with primary dependence on social networking
High vulnerability to online advertising trends
Imitable business model and services
Meta mainly relies on revenues through its social media, social networking, and instant messaging services. Advertising revenues on Facebook, Instagram, and Messenger constitute the bulk of the company's earnings. In this SWOT analysis, the dependence on advertising on social media is a weakness that makes Meta Platforms vulnerable to sociocultural trends affecting social media usage. Similarly, this SWOT analysis identifies the company's vulnerability to downtrends in digital ad spending on Facebook. For example, regional or global crises can reduce advertising budgets and, consequently, decrease ad spending on social networking platforms, like Facebook. The imitable nature of Meta's business model and services is another internal strategic factor that is a weakness significant to this SWOT analysis. Although the company is among the world's most popular, other large businesses with technological capability can create similar platforms to compete with Meta's services and brands, such as instant messaging services, and e-commerce, or Facebook's social commerce.
Opportunities for Facebook & Other Meta Products
In this part of the SWOT analysis, the external factors that create conditions for growth and success are considered in examining the industry and market environment of Facebook's social media and metaverse business. The following external strategic factors are among Meta's main opportunities:
Business diversification to limit reliance on digital advertising
Market penetration and development to increase revenues
New partnerships and alliances with third parties to support stronger presence in the metaverse
Business diversification can improve Meta Platforms. This opportunity addresses the issues of primary dependence on social networking, and vulnerability to online advertising trends, which are weaknesses identified in this SWOT analysis. For example, additional businesses can complement the company's existing operations, such as Facebook, Instagram, and others. Meta also has the opportunity to increase revenues through market penetration and market development. In this SWOT analysis, such an external factor can lead to business expansion, which supports brand popularity and corporate competitiveness. Fine-tuning Facebook's (Meta Platforms') marketing mix or 4P can support market penetration and development. Furthermore, new partnerships and alliances are an opportunity relevant to this SWOT analysis of Meta Platforms. Through this opportunity, the company can develop mutually beneficial agreements with other organizations, to optimize the metaverse. Such agreements can focus on marketing strategies, information technology capabilities, and other aspects. Also, mutually beneficial partnerships and alliances with educational institutions, non-profit organizations, and foundations can improve Facebook's (Meta's) initiatives for stakeholder management, corporate social responsibility, and corporate citizenship. Such an improvement can contribute to the brand strength identified in this SWOT analysis of the social media corporation.
Threats
The threats to Meta Platforms can impede growth and decrease business profitability. In the SWOT analysis model, these external factors come from a variety of sources, including other social media companies and information technology platforms that are similar to Facebook. The following are the major threats to Meta:
Competition, especially in the online advertising space
Sociocultural trends that reduce Facebook usage
Cybercrime
This SWOT analysis highlights competition as the main threat, especially when considering Meta's operations in marketplace e-commerce (social commerce), social media and social networking (Facebook, Instagram), instant messaging (Messenger, WhatsApp), digital advertising, consumer electronics (Quest), and video content production and distribution. The company's social media and advertising services compete with Google (Alphabet), Microsoft, X (Twitter), and Snap (Snapchat). Also, Facebook Marketplace competes with eBay, Amazon, and Walmart Marketplace. Even Apple, with its digital advertising and messaging services within its closed ecosystem, is a Meta competitor for advertising budgets. These competitors impose a strong force against Meta Platforms and its products, making competition the most significant threat relevant to this SWOT analysis.
Sociocultural trends that reduce Facebook usage are another major threat against Meta Platforms. This SWOT analysis considers such an external strategic factor in terms of how it affects the demographic characteristics of the social networking service's user base. Studies show that younger people are using Facebook less, and are more engaged in using rival services, such as TikTok and Snapchat. This external factor leads to the aging and possible shrinking of Facebook's user base, which affects Meta through advertisers' use and spending on the social network. This part of the SWOT analysis reflects the social trends noted in the PESTLE/PESTEL analysis of Facebook (Meta Platforms).
Cybercrime is another threat significant to this SWOT analysis of Meta Platforms. This external factor threatens privacy and security, which influence people's confidence in using Facebook's social media services. This threat keeps the company always on alert to protect users' information with its services, like Facebook and Instagram. In addressing cybercrime in this part of the SWOT analysis, Facebook's (Meta's) operations management maintains effectiveness in supporting security and privacy measures.
Considerations & Recommendations – SWOT Analysis of Facebook (Meta)
As Meta evolves and focuses on developing the metaverse, the company needs to address some of the major issues identified in this SWOT analysis of the business and its environment. The internal analysis shows the negative effects of high dependence on social networking and advertising revenues, especially on Facebook, Instagram, and Messenger. The external analysis within this SWOT analysis of Meta underscores competition, cybercrime, and the aging population of Facebook users, as young people increasingly choose alternative or competing services.
To strengthen the business against the issues and challenges shown in this SWOT analysis, Meta Platforms can diversify to create new revenue channels other than Facebook's social media advertising. The company can also implement market penetration and market development to increase its market share, especially in areas or market segments that have a relatively low rate of adoption of its social networking services, like Facebook. Furthermore, alliances and partnerships with other organizations can enhance Meta's business performance. These recommendations focus on strengthening the metaverse and digital advertising business, to make the company less vulnerable to the threats outlined in this SWOT analysis. Improvements to Facebook's (Meta's) organizational culture or company culture can also support innovation, to attract younger users to the company's services.
References
Ali, I., Balta, M., & Papadopoulos, T. (2023). Social media platforms and social enterprise: Bibliometric analysis and systematic review. International Journal of Information Management, 69, 102510.
Benzaghta, M. A., Elwalda, A., Mousa, M. M., Erkan, I., & Rahman, M. (2021). SWOT analysis applications: An integrative literature review. Journal of Global Business Insights, 6(1), 55-73.
Dai, W., Kim, H., & Luca, M. (2023). Frontiers: Which Firms Gain from Digital Advertising? Evidence from a Field Experiment. Marketing Science, 42(3), 429-439.
Jain, V., Ajmera, P. & Davim, J.P. (2022). SWOT analysis of Industry 4.0 variables using AHP methodology and structural equation modelling. Benchmarking: An International Journal, 29(7), 2147-2176.
Kraus, S., Kanbach, D. K., Krysta, P. M., Steinhoff, M. M., & Tomini, N. (2022). Facebook and the creation of the metaverse: Radical business model innovation or incremental transformation? International Journal of Entrepreneurial Behavior & Research, 28(9), 52-77.