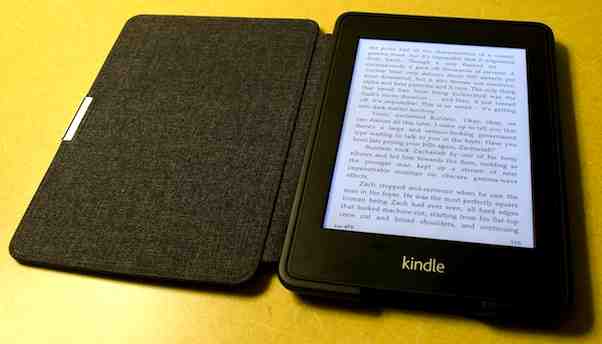 Amazon.com Inc. (trading as Amazon) has a leading position in the online retail industry, indicating success in addressing the issues shown in this SWOT analysis of the business. The SWOT Analysis model involves an internal analysis of strengths and weaknesses (internal strategic factors) and an external analysis of threats and opportunities (external strategic factors) relevant to the e-commerce business. This SWOT analysis case of Amazon shows the strengths that the company uses to overcome its weaknesses and counter the threats to its business, to maximize the benefits of opportunities in its industries. The technology business applies innovative strategies in responding to diverse factors in the global market. Such a diversity reflects the markets for retail services, consumer goods, consumer electronics, and Internet-based services examined in this SWOT analysis. Amazon's generic competitive strategy and intensive growth strategies account for this market condition. Addressing internal and external strategic factors ensures the e-commerce company's long-term competitive advantage.
This SWOT analysis of Amazon points to the importance of a strong brand image, along with other strengths appropriate to the market. The technological nature of the business puts the corporation in competition with aggressive and innovative multinational firms, as described in the Five Forces analysis of Amazon. Such a competitive landscape requires the e-commerce company's strategic coherence combined with innovation to manage the challenges assessed in this SWOT analysis.
Amazon's Strengths (Internal Strategic Factors)
Strengths in the SWOT analysis model are business competencies, resources, and competitive advantages that support the technology company's growth and improvement. Amazon's success represents the appropriateness of business strengths to industry and market conditions. In this SWOT analysis, such strengths are internal strategic factors that minimize the negative impacts of competitors in the retail, technology products, and online services markets. The following are Amazon's strengths:
Strong global brand
Moderate and increasing business diversification
High capability for rapid technological innovation, especially in online services
Amazon has the strongest brand in the online retail market. This internal factor is partly responsible for the company's rapid growth, especially when it was still a purely e-commerce business. In the SWOT analysis model, the strong brand maintains brand recognition and consumer confidence in the technology business and its products. On the other hand, business diversification is an internal strategic factor that also functions as a strength in this SWOT analysis of Amazon. The business offers diverse goods and services, such as private-label goods, consumer electronics, cloud computing, digital content distribution, and online and brick-and-mortar retail services. This diversification strengthens the business by creating complementary revenue channels that stabilize Amazon despite competitive forces. Moreover, the high capability for rapid technological innovation is a strength that enables strategic adjustment to technological trends in the industry. Amazon's organizational culture helps support this innovation capability through human resource inputs and Jeff Bezos's leadership. For example, corporate cultural expectations for innovative ideas facilitate actual technological innovation in business processes. Such internal factors in this aspect of the SWOT analysis support business development toward the fulfillment of Amazon's mission statement and vision statement.
Amazon's Weaknesses (Internal Strategic Factors)
In the SWOT analysis model, weaknesses are internal factors that relate to difficulty or inability in achieving the e-commerce company's business objectives. In this case, Amazon's weaknesses are as follows:
Imitable business model
Limited global market presence (limited penetration in developing markets)
Limited brick-and-mortar presence
Amazon has a business model that other organizations can imitate. For example, other firms can establish their own e-commerce websites. In this SWOT analysis, such imitability is seen as a weakness that encourages more competition, especially in terms of online services. In addition, Amazon's limited international presence, along with limited penetration in developing markets, weakens the business. This internal strategic factor prevents the technology company from maximizing profits based on the high economic growth rates of these markets. The SWOT analysis views this weakness as a factor that challenges Amazon's potential for higher revenues in the global market. On the other hand, the company's limited brick-and-mortar presence is a barrier to expansion and revenue growth in the non-online market. Nonetheless, with its acquisition of Whole Foods Market, Amazon is on track to grow its non-online operations. Overall, the internal factors in this aspect of the SWOT analysis impose challenges on the company, especially in terms of growth in current and new e-commerce markets. Addressing these weaknesses may involve changes in Amazon's organizational structure and design, as well as corresponding strategic planning and management adjustments.
Opportunities for Amazon (External Strategic Factors)
Opportunities in this SWOT analysis are external factors that represent ways to grow the technology and online services business organization. These opportunities may require Amazon to implement new strategies or business operations. In this case, such external factors are linked to overcoming the weaknesses described in the previous section of this SWOT analysis of the e-commerce company. The following are Amazon's opportunities:
Stronger international market presence by increasing penetration in developing markets
Expansion of brick-and-mortar business operations
New partnerships with other firms, especially in developing markets
Amazon has opportunities for expanded operations, especially in developing markets. In the SWOT analysis model's context, addressing this external factor can increase the company's profits in retail and Internet-based services. Amazon's operations management and productivity approaches influence how the business captures this opportunity to have a stronger international competitive advantage. In relation, the SWOT analysis includes the opportunity of expanding the company's limited brick-and-mortar operations. These operations currently include Amazon Go stores. The business continues to experiment with new strategies and technologies for more brick-and-mortar operations. A stronger brick-and-mortar presence can provide additional revenues and strengthen the technology company's brand image and popularity. Furthermore, the opportunity for new partnerships with other firms is an external strategic factor in this SWOT analysis that Amazon can exploit to increase its market reach. These partnerships can help the company reach more customers for its consumer electronics, e-commerce services, and other products. Also, partnerships with firms that have a strong corporate citizenship image can improve the benefits of Amazon's corporate social responsibility strategy and stakeholder management. Thus, this aspect of the SWOT analysis illustrates that the technology and services business can continue growing despite market saturation.
Threats Facing Amazon (External Strategic Factors)
The SWOT analysis model identifies threats as external factors that can limit or reduce the e-commerce company's performance. The following are threats in Amazon's industry environment:
Aggressive competition with online and non-online firms
Cybercrime
Imitation of business model and products
Competition is one of the strongest threats to Amazon. Competitors include retail and e-commerce firms, like Walmart, Home Depot, Costco, and eBay, as well as technology companies, like Apple, Google (Alphabet), and Microsoft. In the SWOT analysis model, this competitive landscape threatens Amazon, as competing firms can reduce the company's market share. Cybercrime is another threat relevant to this SWOT analysis of the technology and online service business. This external strategic factor threatens data security and affects customer confidence in the e-commerce company. The PESTEL/PESTLE analysis of Amazon identifies this threat as a technological trend affecting the industry environment. Another threat is imitation and counterfeiting of goods and services, which is an external factor that can reduce the technology company's market share and brand value. Amazon's marketing mix or 4P helps address the adverse effects of this external factor. Overall, the external factors in this aspect of the SWOT analysis point to the importance of measures to strategically overcome the threats in the e-commerce, retail, consumer electronics, consumer goods, and information technology services industry environments.
Recommendations – SWOT Analysis of Amazon
This SWOT analysis shows that Amazon can continue expanding, based on the opportunities in the business environment, as well as the company's strengths. For example, the corporation can grow through additional operations in e-commerce markets, especially in developing economies. However, the weaknesses and threats identified in this SWOT analysis require that Amazon consider innovating new strategies to ensure competitive advantages. Still, the corporation remains one of the biggest technology firms in the global market. To address the external and internal factors in this SWOT analysis, it is recommended that Amazon continue diversifying its business to further strengthen itself against industry-specific risks. Another recommendation is for developing new partnerships to extend market reach and reinforce the company's multinational operations against competition and related strategic challenges in online and non-online markets.
References
Benzaghta, M. A., Elwalda, A., Mousa, M. M., Erkan, I., & Rahman, M. (2021). SWOT analysis applications: An integrative literature review. Journal of Global Business Insights, 6(1), 55-73.