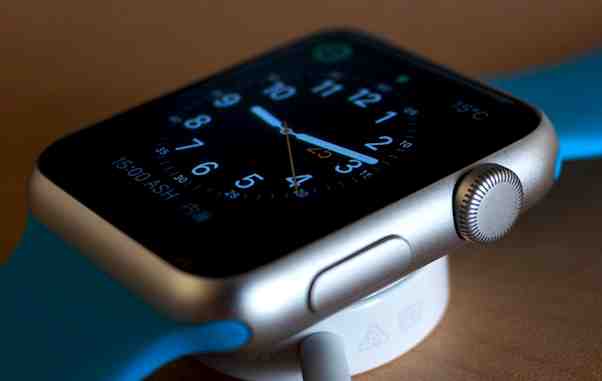 Apple Inc.'s generic strategy and intensive growth strategies directly relate to the company's strategies in pricing, marketing, and other areas of the business. Michael E. Porter's model for generic strategies defines strategic options that the company can use to develop its competitive advantages in the consumer electronics and information technology and services industries. Apple shows that its generic strategy determines competitive advantage against other firms, like Samsung, Google (Alphabet), Amazon, Microsoft, Dell, HP, Lenovo, Sony, IBM, BlackBerry, Huawei, and LG, as well as Disney and Netflix with their content distribution services. On the other hand, Igor Ansoff's Matrix of growth strategies presents ways for the technology business to intensively grow in current or new markets and industries. In this case, Apple's intensive growth strategies support the ability to maintain a strong position in the global market. With a high rate of innovation and emphasis on excellence in product design, the enterprise succeeds even with its relatively high selling prices. This successful positioning indicates Apple's effectiveness in using its generic strategy for competitive advantage, and intensive strategies for business growth.
Apple's generic strategy aligns with the company's intensive growth strategies, especially in maximizing the use of the organization's competitive advantages. In particular, the intensive growth strategy of product development is key to fulfilling this generic strategy and supporting the long-term growth and success of the company's technological goods and services. This alignment between the generic competitive strategy and the intensive growth strategies provides support for fulfilling Apple's corporate mission statement and corporate vision statement.
Apple's Generic Strategy (Porter's Model) & Objectives
Apple Inc.'s generic strategy is broad differentiation. This generic strategy focuses on key features that differentiate the company and its information technology products from competitors. Through the broad differentiation generic strategy, Apple stands out in the market. For example, elegant design and user-friendliness of products, combined with high-end branding, effectively differentiate the technology business. This generic strategy means that Apple always aims to set itself apart from competitors not by price but by competitive advantages based on product design that attracts customers. Such design includes seamless connectivity among devices and cutting-edge aesthetics. Even though this generic strategy makes Apple different, the company still broadly reaches various segments of the market. The firm's products are designed for everyone, thereby supporting a broad market reach. For example, the company targets individuals and business organizations through the MacBook product line. In this way, the generic strategy of broad differentiation supports the company in maintaining its competitive advantage, leadership, and position as a high-end and high-value technology business.
The broad differentiation generic strategy has significant implications on Apple's strategic objectives. For example, to apply this strategy, the company must continue emphasizing innovation through research and development. Apple must keep developing innovative products so that the business maintains its competitive advantage. Competitors eventually catch up with new technologies and new products, so the broad differentiation generic strategy compels the company to continuously innovate to keep itself always ahead of the competition. Thus, continuous innovation is one of Apple's strategic objectives based on the broad differentiation generic competitive strategy. In addition, to maintain business growth, the company must keep growing its market reach, such as in the global consumer electronics market. In its generic strategy for competitive advantage, Apple does not focus on any specific market segment. Instead, the company competes by selling various goods and services that suit the various segments of the consumer electronics and information technology services industries. Thus, another of Apple's strategic objectives based on its generic strategy is to penetrate markets to ensure a broad reach. Such expansion and business growth are achieved through intensive strategies for growth.
Apple's Intensive Growth Strategies (Ansoff Matrix)
Product Development. Apple uses product development as its main intensive strategy for growth. Product development requires that the company develop attractive and profitable technology products to grow its market share and business performance. Apple implements this intensive growth strategy through innovation in its research and development processes. Through product development, the company uses innovation as a critical success factor and competitive advantage. For example, the business continues to innovate products like the iPhone, iPad, and Apple Watch. In this intensive growth strategy, the company grows because new products allow the business to generate more revenues, such as through the sale of new iPhone models. The company's generic strategy agrees with this intensive growth strategy by focusing on technological innovation to increase competitive advantage and profits. Apple's organizational structure supports this growth strategy. The structure's product-based divisions enable strategic management specific to product development. Also, Apple's organizational culture emphasizes innovation that supports product development.
Market Penetration. Apple Inc. uses market penetration as its second most significant intensive strategy for growth. Market penetration involves gaining a larger share of the current market by selling more of the company's current products. For example, the company applies this growth strategy by selling more iPhones and iPads to its current markets in North America. Also, the company achieves more sales by adding more authorized sellers to boost competitive advantages in its current markets. This approach penetrates markets where Apple has not yet achieved a significant position. In relation, under the market penetration intensive growth strategy, the company uses promotion through various websites and media outlets. Advertisements encourage more people to buy Apple products. This intensive growth strategy agrees with the company's broad differentiation generic strategy by addressing the need to broadly capture the market through the sale of more technological products to more customers. Apple's marketing mix or 4P influences the effectiveness of the organization's competitive advantage and this intensive growth strategy.
Market Development. Apple uses market development as a low-priority intensive strategy for growth. Using the company's competitive advantages, market development involves selling existing products in new markets. For example, Apple Inc. applies this intensive growth strategy by authorizing new sellers in markets where the company does not have any presence yet. This growth strategy agrees with the generic strategy of broad differentiation by expanding the company's market reach, such as by introducing its current consumer electronics to new overseas markets. This generic strategy for competitive advantage also requires offering products to different market segments, which Apple satisfies via market development. Through its various product models of consumer electronics and other goods and services, the company fulfills this strategic requirement. In relation, the business strengths discussed in the SWOT analysis of Apple Inc. facilitate the implementation of market development.
Strategic Analysis and Recommendations for Apple Inc.
Apple's generic strategy of broad differentiation adds competitive advantage by making the business stand out. Differentiation in product function and design supports the firm's goal of leading the market through technological innovation. Innovation is at the heart of Apple Inc.'s business. However, to improve its application of this generic strategy for competitive advantage, the company must aggressively penetrate markets. This recommendation is especially applicable in developing countries where the corporation has limited market reach for its information technology goods and services.
Apple Inc.'s main intensive growth strategy is product development. Market penetration and market development have lower priority in this technology enterprise. These intensive growth strategies agree with and support Apple's generic strategy. The company is strong in product development through innovation. However, to improve performance, Apple needs to emphasize more on market penetration and market development. These two intensive growth strategies can improve the company's resilience against aggressive competitors like Samsung. Also, Apple's operations management can optimize the effectiveness of these growth strategies and the broad differentiation generic strategy for competitive advantage.
References
Ali, B. J., & Anwar, G. (2021). Porter's Generic Competitive Strategies and its influence on the Competitive Advantage. International Journal of Advanced Engineering, Management and Science, 7(6), 42-51.
Doan, T. N. T., & Nguyen, H. H. (2022). Value creation and value capture: Analysis of Apple company. International Journal of Current Science Research and Review, 5(4), 1089-1095.
Liang, X., Luo, Y., Shao, X., & Shi, X. (2022). Managing complementors in innovation ecosystems: A typology for generic strategies. Industrial Management & Data Systems, 122(9), 2072-2090.
Tuominen, S., Reijonen, H., Nagy, G., Buratti, A., & Laukkanen, T. (2022). Customer-centric strategy driving innovativeness and business growth in international markets. International Marketing Review.