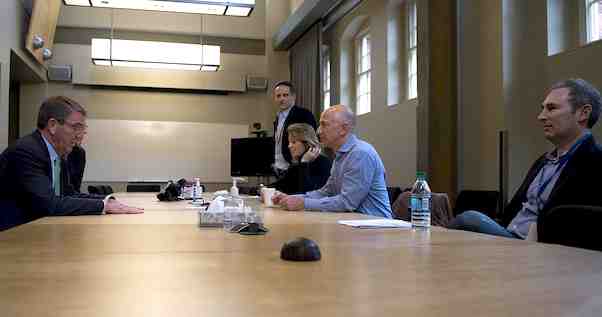 Amazon.com Inc.'s organizational structure enables control on global operations. The organizational structure or corporate structure establishes the design and system of interactions among personnel, business processes, and other resources of the e-commerce company. For example, the corporate structure determines how managers direct operational activities in various business areas, such as information technology development and marketing. The company maintains an organizational structure that supports its expanding market reach and the management of subsidiaries, such as Whole Foods Market. Also, Amazon's corporate structure evolves, as the enterprise gradually diversifies. The company's organizational design involves such a business structure that complements the technological foundation of online services operations. This complementary condition makes the company's corporate structure a determining factor of the business ability to withstand the effects of competitors, like Walmart, Alibaba, eBay, Home Depot, Costco Wholesale, and Rakuten, as well as IBM and Intel. The competitive landscape examined in the Porter's Five Forces analysis of Amazon.com Inc. also shows the significance of competing consumer electronics, online services, software, and on-demand digital content distribution businesses, like Apple, Google, Microsoft, Samsung, Sony, and Netflix. The characteristics of Amazon's organizational structure strengthen the business against these competitors.
The importance of Amazon's organizational structure includes support for managerial control. This control facilitates strategic management initiatives in the information technology business. Thus, the business structure strategically contributes to the business strengths detailed in the SWOT analysis of Amazon.com Inc. The characteristics of this company structure also provide support for new product launches in the e-commerce market, as the corporation diversifies its operations. In this regard, the fulfillment of Amazon's corporate mission statement and corporate vision statement partly depends on the design of the organizational structure. Future elements of the corporate structure are expected to represent business needs through new organizational components that match a more diversified information technology and online services corporation.
Organizational Structure Type and Structural Features of Amazon
Amazon.com Inc. has a functional organizational structure. This company structure type uses business function as basis for determining the interactions among components of the organization, in contrast to other organizational designs and organizational structures wherein variables, like market location, dictate corporate management decisions, strategies, and control. In this case, Amazon's corporate structure has the following characteristics:
Global function-based groups (most significant structural feature)
Global hierarchical structure
Geographical divisions
Global Function-Based Groups. Function-based groups are the strongest characteristic of Amazon's organizational structure. Each major business function, such as Consumer Business, has a dedicated group or team, and a senior manager. The strategic objective in having this structural characteristic is effectiveness combined with efficiency in Amazon.com Inc.'s operations management throughout the organization. Function-based grouping in the company structure affects resource availability for various areas of operations, such as consumer electronics design and development. Through this feature of the corporate structure, the company grows in terms of support for establishing new market operations, as described in Amazon.com Inc.'s generic strategy for competitive advantage and intensive growth strategies. This characteristic of the online retailer's corporate structure reflects traditional organizational design that focuses on basic business functions. The following are the major function-based groups in Amazon's organizational structure:
Office of the CEO
Business Development
Worldwide Amazon Stores
Amazon Web Services (AWS)
Finance
International Consumer Business
Accounting
Legal and Secretariat
Global Hierarchical Structure. Hierarchy is a traditional organizational structural characteristic applied in Amazon's organizational design. The hierarchical structure is expressed in terms of a multinational system of vertical lines of command and authority that influence the online retail firm. For example, senior executives' directives are passed down through the corporate structure, from the headquarters to lower-level managers in online retail, inventory and warehouse management, and other business areas. The directives are then applied throughout the organization, affecting all relevant offices of the e-commerce company. The strategic objective of this feature of Amazon's organizational structure is the facilitation of managerial control of the organization. The effectiveness of these function-based groups in the corporate structure relates to human resource support for vertical lines of command in the online retailer's operations. Amazon's organizational culture influences how corporate activities and human resources provide such support for the corporate structure.
Geographical Divisions. The organizational structure involves geographical divisions representing target markets for Amazon's international business. In this structural characteristic, divisions are based on geographical regions and related business goals for the technology and Internet-based services company. These divisions of the corporate structure facilitate the management of the regional trends, opportunities, and threats described in the PESTEL/PESTLE analysis of Amazon.com Inc. In this regard, a strategic objective in having this characteristic of the organizational structure is enabling the e-commerce company to address issues relevant to each geographic region, considering differences among regional markets. In addition, these divisions of the business structure influence how strategies and tactics are implemented in Amazon's marketing mix or 4Ps. Thus, this aspect of the organizational design determines the success of strategic plans in providing information technology goods and online services. Amazon's corporate structure has a simplified approach for this feature, involving the following geographical divisions:
North America
International
Implications, Advantages & Disadvantages of Amazon's Corporate Structure
Amazon's organizational structure supports business growth in the international market. The e-commerce company's success in expanding its business is an indicator of the suitability of this corporate structure. An advantage of function-based groups and the hierarchical structure is that they enable rapid and effective implementation of managerial directives from Amazon's corporate headquarters. Also, geographical divisions are advantageous in terms of ensuring that retail operations strategically address the socioeconomic conditions of regional markets.
A disadvantage of the organizational structure of Amazon.com Inc. is that it has limited flexibility and responsiveness. The dominance of the global function-based groups and global hierarchy can limit the company's capacity to rapidly respond to new or emerging issues and problems, such as security risks in online data processing. Thus, a recommendation is for Amazon to consider reducing the dominance of these characteristics in its corporate structure. The information technology company can also achieve higher flexibility and responsiveness by increasing the empowerment or degree of autonomy of regional or local offices. Improving the corporate structure's flexibility and responsiveness can help in satisfying Amazon.com Inc.'s stakeholders, in support of the company's corporate social responsibility strategies.
References
Cai, J., & Wang, Y. (2021). Optimal capital allocation principles considering capital shortfall and surplus risks in a hierarchical corporate structure. Insurance: Mathematics and Economics, 100, 329-349.
Fu, Q., Abdul Rahman, A. A., Jiang, H., Abbas, J., & Comite, U. (2022). Sustainable supply chain and business performance: The impact of strategy, network design, information systems, and organizational structure. Sustainability, 14(3), 1080.
Johari, R. J., Sanusi, Z. M., & Shafei, N. A. (2020). Social enterprises' performance: The influences of corporate structure, corporate monitoring process and corporate controlling process. International Journal of Academic Research in Business and Social Sciences, 10(13), 73-87.
Rahmad, R., Sabri, S., & Nasfi, N. (2021). The influence of organizational structure, leadership and human resource capability on service effectiveness. International Journal of Social and Management Studies, 2(3), 123-131.