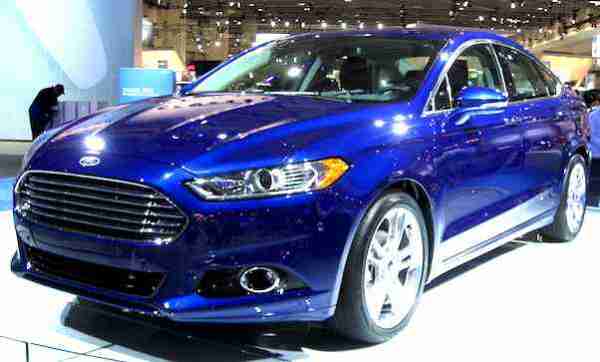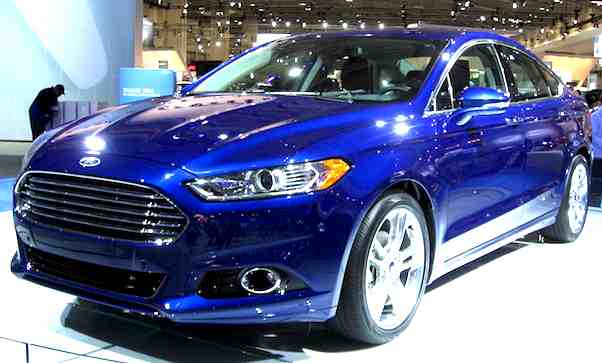 Ford Motor Company's market position as the fifth biggest automobile manufacturer in the world is supported through the firm's intensive growth strategies aligned to its generic strategy for competitive advantage. Intensive strategies are used to support organizational growth. In this case, Ford's business growth is dependent on the varying emphases on market penetration, product development, and market development. On the other hand, a generic strategy defines the general approach used for business competitiveness. Ford's generic strategy changes over time, although its original generic strategy of cost leadership remains a significant force. Ford's generic strategy and intensive growth strategies determine the company's approaches to grow its business.
Ford Motor Company's generic strategy (based on Michael Porter's model) shows the general trajectory of developing the firm's competitive advantage. The intensive growth strategies define specific approaches used to support Ford's growth.
Ford Motor Company's Generic Strategy (Porter's Model)
Ford's generic strategy has changed over time. Initially, Ford's generic strategy was cost leadership. This generic strategy supports business competitive advantage on the basis of cost reduction and low prices to attract customers. In the early 1900s, Ford's vision was to make its automobiles affordable for working-class Americans. To apply this generic strategy, the firm developed the assembly line method to minimize costs and maximize productivity. Ford succeeded in attracting customers based on this generic strategy. A strategic objective for competitive advantage based on this generic strategy is cost minimization through process streamlining.
However, Ford Motor Company's generic strategy did not protect the business from competition with General Motors. By 1927, GM overtook Ford to become the largest American automobile manufacturer. GM used its generic strategy of broad differentiation to offer a wider array of products. Americans were gaining higher wages and started valuing style and design, and not just low prices. Today, given its current One Ford plan, Ford Motor Company has been moving its generic strategy to emphasize differentiation for competitive advantage. Ford still maintains its cost leadership generic strategy. However, the firm is moving toward the broad differentiation generic strategy to compete against firms like GM and Toyota. Thus, a strategic objective based on Ford's current generic strategy adjustment is product innovation to gain stronger competitive advantage.
Ford Motor Company's Intensive Strategies (Intensive Growth Strategies)
Market Penetration. Ford's primary intensive growth strategy is market penetration. This intensive strategy entails selling more products to current customers to grow the business. Ford applies this intensive growth strategy by increasing the number of its dealerships and increasing sales volume. This intensive growth strategy is linked to the strategic objectives of increasing customer retention and increasing sales to existing customers. This intensive strategy is linked to Ford's generic competitive strategy by highlighting the benefits of low costs and increasing differentiation to gain a bigger market share.
Product Development. Ford Motor Company uses product development as its secondary intensive strategy for growth. This intensive growth strategy involves offering new products to increase sales revenues. Ford applies this intensive strategy through R&D investments for new products, such as the all-electric Ford Focus Electric. A strategic objective based on this intensive growth strategy is to increase R&D investments for product innovation to improve business growth and competitive advantage. This intensive growth strategy supports Ford's generic strategy adjustment toward broad differentiation.
Market Development. Market development is only a minor or supporting intensive strategy for Ford's growth. This intensive growth strategy involves providing entirely new products or entering new markets or market segments. Ford already has global operations, which means that market development is not as significant as it has been for the business in its early years. Also, Ford has not taken any significant strategic action to enter entirely new industries or market segments in recent years.
References
Ford Motor Company (2015). Business Strategy.
Glazer, R. (1999). Competitive Advantage Through Information-Intensive Strategies. Handbook of Services Marketing and Management, 409.
Merchant, H. (2014). Configurations of governance structure, generic strategy, and firm size. Global Strategy Journal, 4(4), 292-309.
Miller, D. (1992). The generic strategy trap. Journal of Business Strategy, 13(1), 37-41.
Parnell, J. A. (1997). New evidence in the generic strategy and business performance debate: A research note. British Journal of Management, 8(2), 175-181.
Varadarajan, P., & Dillon, W. R. (1982). Intensive growth strategies: A closer examination. Journal of Business Research, 10(4), 503-522.