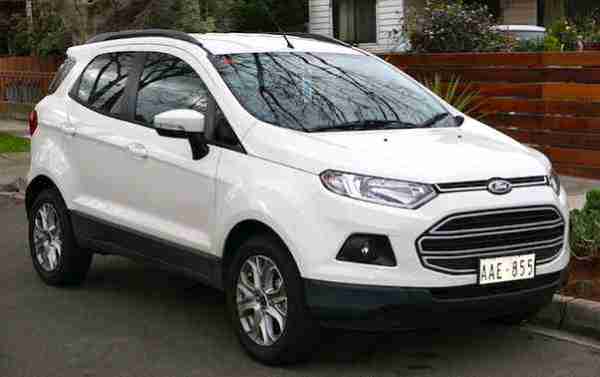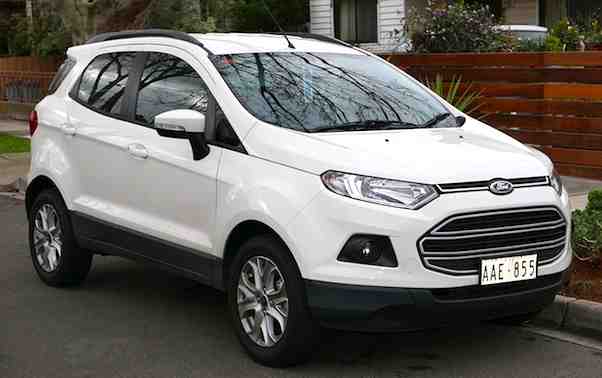 Ford Motor Company's success in maintaining its position as the fifth largest automobile manufacturer in the world is partly based on its ability to address the concerns raised in this SWOT analysis. A SWOT analysis identifies the strengths that a firm can use to overcome its weaknesses, exploit opportunities, and address threats. Ford's SWOT analysis shows the main issues that the company must deal with to improve its performance. The firm's aim is to become the leader in the global automotive industry. To achieve this goal, Ford's strategic formulation process must include the issues in its SWOT analysis.
This SWOT analysis of Ford Motor Company illustrates that the firm is capable of addressing the internal and external factors in its business. Focus on innovation and expansion can support the company's continued growth and performance improvement.
Ford Motor Company's Strengths (Internal Strategic Factors)
Ford's strengths are associated with its brand, global operations, and research and development. This part of the SWOT analysis presents the organizational characteristics (internal strategic factors) that support business effectiveness. Ford Motor Company's main strengths are as follows:
Strong brand image
Global supply chain
Effective innovation processes
As one of the top players in the global automotive industry, Ford has a strong brand image that contributes to product attractiveness and customer loyalty. Also, Ford has a global supply chain that supports its operations around the world. Another strength is the company's innovation processes that are now more effective following the launch of the One Ford plan in 2008. In this part of the SWOT analysis of Ford, evolving strengths support the company's growth.
Ford's Weaknesses (Internal Strategic Factors)
Ford's weaknesses are based on the company's limitations compared to competitors. This part of the SWOT analysis shows the organizational constraints or inadequacies, which are internal strategic factors that reduce business potential. Ford's major weaknesses are as follows:
Limited global scope of production network
Higher costs compared to competitors
Slow innovation processes
One of Ford Motor Company's weaknesses is the limitation of its network of production facilities, especially when compared to Toyota's expansive global network. Ford also closed down some of its production facilities in Europe in recent years, further worsening this weakness. In addition, compared to competitors like Toyota, Ford's costs and prices are relatively higher, and its innovation processes are relatively slower to respond to new or emerging trends even though the company has increased its innovation effectiveness. Thus, this part of Ford's SWOT analysis indicates that the company is relatively weak compared to other top players, especially Toyota.
Opportunities for Ford (External Strategic Factors)
Ford's opportunities are linked to growth and expansion. In this part of the SWOT analysis, the focus is on market or industry characteristics (external strategic factors) that support business growth. The following are Ford's main opportunities:
Global expansion through market penetration
Growth through product development
Cost reduction through strategic supply chain management
Ford Motor Company has the opportunity to grow and expand through market penetration (e.g. more dealerships and improved marketing) and product development (e.g. innovation to introduce new products to satisfy environmental concerns). Ford also has the opportunity to improve its financial standing by expanding its supply chain to achieve better economies of scale and reduce production costs. In this part of the SWOT analysis, Ford has opportunities for growth through operational expansion and innovation.
Threats Facing Ford (External Strategic Factors)
The threats against Ford are based on competition and global oil prices. This part of the SWOT analysis presents the external strategic factors that could limit or reduce business performance. The following are the threats against Ford:
Aggressive competitive rivalry
New entry of high-tech firms
Fluctuating oil prices
Ford experiences the threat of competitors like General Motors and Toyota, which engage in aggressive marketing and innovation. There is also the threat of technology firms like Google and Apple in their efforts to make driverless cars that could compete against Ford's products. Moreover, oil price instability threatens the sales performance of Ford products, the majority of which have internal combustion engines. Thus, this part of the SWOT analysis shows that Ford must innovate to maintain competitive advantage.
Ford Motor Company's SWOT Analysis – Recommendations
The main issues highlighted in this SWOT analysis of Ford are limitations in speed of innovation and scope of its production network, as well as competition with existing firms and new entrants. Ford needs to improve its research and development investments and increase its innovation speed to address aggressive competition and the entry of high-tech firms in the industry. Also, Ford needs to expand its production network to increase economies of scale, which can reduce costs and prices to make Ford automobiles more attractive.
References
Ford Motor Company (2015). Supporting One Ford.
Jackson, S. E., Joshi, A., & Erhardt, N. L. (2003). Recent research on team and organizational diversity: SWOT analysis and implications. Journal of Management, 29(6), 801-830.
Jacobs, T., Shepherd, J., & Johnson, G. (1998). Strengths, weaknesses, opportunities and threats (SWOT) analysis. Exploring Techniques of Analysis and Evaluation in Strategic Management. London: Prentice Hall, 122-133.
Pickton, D. W., & Wright, S. (1998). What's SWOT in strategic analysis? Strategic Change, 7(2), 101-109.
Piercy, N., & Giles, W. (1989). Making SWOT analysis work. Marketing Intelligence & Planning, 7(5/6), 5-7.
Valentin, E. K. (2001). SWOT analysis from a resource-based view. Journal of Marketing Theory and Practice, 54-69.