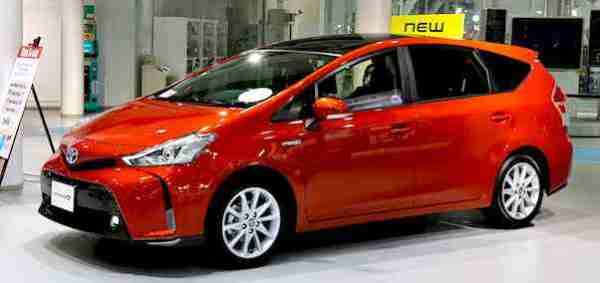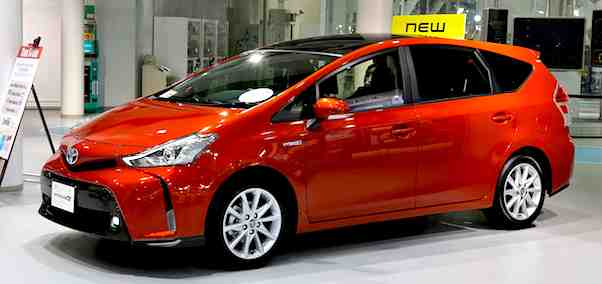 Toyota Motor Corporation's generic strategy supports the company's global growth. Founded in 1937, the firm is now a global force in the automobile industry. This success is based on the effective implementation of Toyota's generic strategy and intensive growth strategies. This generic strategy represents the overall approach Toyota uses to compete in the global market. On the other hand, the intensive growth strategies define the types of actions that Toyota uses to ensure continued growth. The company's continued innovation and success is an indication of the fulfillment of these strategies. Toyota is effective in the simultaneous implementation of its generic strategy and intensive growth strategies.
Toyota's generic strategy determines the company's overall approach in the global automotive industry. The intensive growth strategies are applied to ensure Toyota's continued growth in markets worldwide.
Toyota's Generic Strategy (Porter's Model)
Toyota Motor Corporation's generic strategy is a combination of the cost leadership generic strategy and the broad differentiation generic strategy. Cost leadership entails minimizing cost of operations and selling prices. On the other hand, the broad differentiation generic strategy requires developing business and product uniqueness to ensure Toyota's competitive advantage. The combination of these generic strategies supports Toyota's global reach in all market segments.
A strategic goal corresponding to Toyota's generic strategy is to minimize production costs to attain cost leadership. The company does so through the just-in-time (JIT) manufacturing method, which is also known as the Toyota Production System (TPS). This method addresses Toyota's generic strategy by minimizing waste, inventory cost, and response time. As a result, the firm achieves maximum business efficiency. On the other hand, Toyota has the strategic goal of innovation to address the broad differentiation component of its generic strategy. Innovation leads to unique and attractive products for all market segments. Thus, Toyota fulfills its generic strategy.
Toyota's Intensive Strategies (Intensive Growth Strategies)
Market Penetration. Toyota's main intensive growth strategy is market penetration. This intensive strategy supports business growth by reaching and attracting more customers in the firm's current markets. To fulfill this intensive growth strategy, Toyota ensures that it offers products for every market segment. For example, the company has sedans, trucks, SUVs, luxury vehicles, and other product lines for every type of customer. This intensive growth strategy supports the cost leadership component of Toyota's generic strategy by enabling the company to maximize sales volume, which ensures profits despite relatively low selling prices.
Product Development. Toyota uses product development as its secondary intensive growth strategy. This intensive strategy supports Toyota's growth by attracting customers to new products. The company uses this intensive growth strategy in the form of rapid innovation. The company is known for its innovation processes. For example, through the Toyota Prius, this intensive growth strategy empowers the firm to attract customers concerned about the environment. This intensive growth strategy supports Toyota's broad differentiation generic strategy by using innovative products that are attractive on the basis of uniqueness or advanced features.
Market Development. Toyota already has a global presence. As such, market development is just a supporting intensive growth strategy for the business. In this intensive strategy, Toyota grows by entering new markets or selling to new market segments. However, the company already has presence in most markets around the world. Also, the firm already sells its products to every market segment. This intensive growth strategy supports Toyota's cost leadership generic strategy by maximizing the company's global market presence.
References
Gargasas, A., & Mugiene, I. (2012). Intensive growth strategy development trends in logistics services for agricultural organization providing companies. Management Theory and Studies for Rural Business and Infrastructure Development, 34(5), 47-53.
Merchant, H. (2014). Configurations of governance structure, generic strategy, and firm size. Global Strategy Journal, 4(4), 292-309.
Miller, D. (1992). The generic strategy trap. Journal of Business Strategy, 13(1), 37-41.
Parnell, J. A. (1997). New evidence in the generic strategy and business performance debate: A research note. British Journal of Management, 8(2), 175-181.
Stewart, T., & Raman, A. (2007). Lessons from Toyota's Long Drive. Harvard Business Review.
Toyota Motor Corporation (2015). Toyota's Strategy for Environmental Technologies.
Varadarajan, P., & Dillon, W. R. (1982). Intensive growth strategies: A closer examination. Journal of Business Research, 10(4), 503-522.