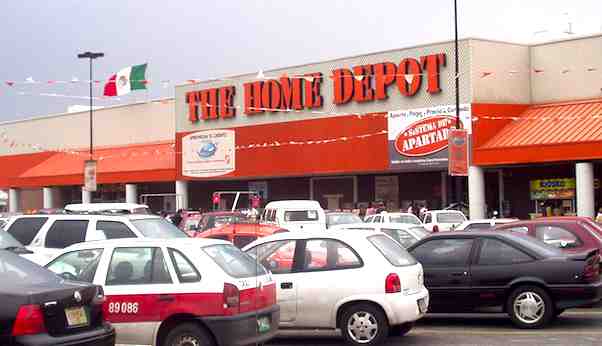 The Home Depot's stakeholders affect the company's corporate social responsibility (CSR) performance. Stakeholders' interests are linked to how the firm impacts them. Founded in 1978, Home Depot is now the leading player in the home improvement retail market. The company has programs for addressing the needs and interests of various stakeholder groups, especially customers and employees. Home Depot's success is attributable to the effectiveness of its corporate social responsibility efforts, which encompass the multiple stakeholders of the business. These corporate social responsibility programs evolve based on the conditions of the business and the industry. Home Depot is a case of successful corporate social responsibility development that satisfies stakeholders' interests.
Home Depot's corporate social responsibility initiatives have evolved to adequately cover the various needs and concerns of stakeholders, thereby showing the importance of high CSR performance to support business success.
Home Depot's Stakeholder Groups & CSR Initiatives
Home Depot's corporate social responsibility approaches consider the main groups of stakeholders relevant to the business. These groups are as follows, arranged according to importance as indicated in Home Depot's policies and strategies:
Customers
Employees
Investors
Suppliers
Communities
Customers. Home Depot considers customers as the most important stakeholder group. The company uses an inverted pyramid management approach that puts customers at the top. These stakeholders are interested in high quality goods and service, combined with affordable prices. Home Depot satisfies customers through a wide array of affordable home improvement products, along with high quality customer service. The firm's stores have experts that offer advice to customers. Thus, Home Depot's corporate social responsibility efforts satisfy the interests of customers as the top stakeholders of the business.
Employees. Employees are the second-priority stakeholders, according to Home Depot's inverted pyramid approach to management. This stakeholder group's interests are job security, high wages, and fair employment practices, as well as career development. In this regard, Home Depot offers training programs for knowledge enrichment. The team-based approach at the firm's stores also facilitates learning on-the-job and organizational learning. In addition, the company offers above-average wages. Thus, Home Depot's corporate social responsibility strategies satisfy the interests of employees as stakeholders.
Investors. Home Depot needs to ensure that investors are satisfied. The interests of this stakeholder group include profitability and business growth. To address such interests, Home Depot has changed its leadership and management. For example, the company replaced Nardelli with Frank Blake as CEO in 2007 to improve service quality and organizational culture. Craig Menear replaced Blake in 2014 to refocus Home Depot's efforts to grow its business without losing touch with customers and employees. Thus, Home Depot's corporate social responsibility efforts continue to change to satisfy the interests of investors as major stakeholders.
Suppliers. Suppliers are a critical factor and major stakeholder group in Home Depot's business. The interests of these stakeholders are continued profitable business with the company. Home Depot addresses these interests through its Supplier Diversity program, which aims to tap more suppliers while assisting them to have long-term relationships with the company. Also, the firm offers HomeDepotLink, which is an online portal where suppliers can access inventory information and related data to guide supply chain decisions. Through these corporate social responsibility strategies, Home Depot effectively supports the interests of suppliers as stakeholders.
Communities. This stakeholder group is interested about community development support and environmental programs. Home Depot addresses these interests through a number of key corporate social responsibility programs. For example, The Home Depot Foundation gives Community Impact Grants every year to support community development. In addition, Home Depot extends its corporate social responsibility efforts to overseas communities through a responsible sourcing policy that prohibits conflict minerals from Africa. Also, Home Depot maintains its environmental policies that prioritize products from suppliers with acceptable environmental record. Thus, Home Depot's corporate social responsibility efforts satisfy the interests of communities as stakeholders.
Home Depot's CSR Performance in Addressing Stakeholders' Interests
Home Depot's major stakeholder groups are considered in the company's corporate social responsibility policies and programs. All of these stakeholders impact the business in terms of supply adequacy, consumer preferences, and employee performance. However, Home Depot's environmental efforts do not require but simply encourage suppliers to improve their environmental and sustainability standing. Thus, Home Depot's corporate social responsibility strategies can be improved through the addition of specific environmental or sustainability requirements for suppliers. In this way, Home Depot can compel its suppliers to satisfy concerns about the environment and business sustainability.
References
Miles, M. P., Munilla, L. S., & Darroch, J. (2006). The role of strategic conversations with stakeholders in the formation of corporate social responsibility strategy. Journal of Business Ethics, 69(2), 195-205.
Peloza, J., & Shang, J. (2011). How can corporate social responsibility activities create value for stakeholders? A systematic review. Journal of the academy of Marketing Science, 39(1), 117-135.
The Home Depot (2015). Corporate Responsibilities.
The Home Depot (2015). HomeDepotLink.
The Home Depot (2015). Message from Supplier Diversity Leadership.
Vos, J. F. (2003). Corporate social responsibility and the identification of stakeholders. Corporate Social Responsibility and Environmental Management,10(3), 141-152.
Werther Jr., W. B., & Chandler, D. (2010). Strategic corporate social responsibility: Stakeholders in a global environment. Sage Publications.