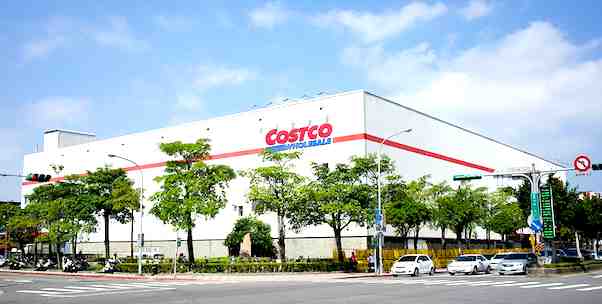 Costco Wholesale Corporation has a number of key corporate social responsibility (CSR) programs that successfully address the interests of its stakeholders. The company and these stakeholders significantly affect each other. As such, it is necessary for Costco to ensure that its corporate social responsibility efforts directly address the stakeholders' concerns. Success in doing so could lead to long-term beneficial effects for Costco, such as a stronger brand image and customer loyalty. The changing market conditions illustrated in the PESTEL/PESTLE analysis of Costco require an evolving approach to corporate citizenship, sustainability, and business ethics for long-term viability in the global retail industry.
Costco Wholesale Corporation has considerable corporate social responsibility programs. The company adds new policies and programs over time, especially for improving its CSR performance concerning its supply chain and sustainability. The enhanced supply chain and other core competencies enumerated in the SWOT analysis of Costco provide the basis for business capabilities against competitors, such as Walmart, Home Depot, and Amazon and its subsidiary, Whole Foods. In this regard, Costco's corporate citizenship initiatives for sustainability and green business provide a foundation for the company's competitiveness.
Costco Wholesale's Stakeholder Groups & CSR Initiatives
Costco Wholesale's organizational activities aim to maximize performance in all areas of its business. The company's corporate social responsibility programs address the following stakeholder groups, arranged according to significance based on Costco's approaches:
Employees (Costco's top priority)
Customers/members
Investors
Communities (least priority)
Employees. Costco prioritizes employees as the most significant of its stakeholders. These stakeholders are significant because they directly influence business performance. The interests of this stakeholder group are equitable employment and career opportunities. Costco's corporate social responsibility efforts effectively satisfy these interests through a number of policies and programs:
Internal leadership development policy to promote employees
Health benefits
401(k) plans
Reimbursement for medical expenses, childcare, and elderly care
Disability insurance, life insurance, long-term care insurance, and accidental death and dismemberment insurance
These policies and programs depict a corporate social responsibility strategy that addresses the human-resource need for work-life balance in the retail business. Costco's corporate structure (business structure) serves as a framework for the effective implementation of these employee-focused corporate citizenship programs throughout the organization. Aside from these CSR programs, the warehouse club company provides a social environment that helps create a positive work experience for this stakeholder group. Costco's corporate culture (work culture) complements the corporate social responsibility strategy and strengthens the company's corporate citizenship status regarding business ethics in human resource management.
Customers/Members. Customers are the second-priority stakeholders in Costco Wholesale's business. Customers are significant because they affect sales revenues. The interests of this stakeholder group include quality and affordability of products. To address these interests, Costco maintains agreements with suppliers to offer low wholesale/bulk prices. The company does not stock products that do not satisfy its low-price policy for bulk/wholesale purchases. In addition, the company's Kirkland Signature label guarantees high quality. This approach to corporate social responsibility relates to Costco's mission statement and vision statement, which focus on satisfying customers' needs, such as access to a wide variety of merchandise, convenient online shopping, and competitive selling prices.
Investors. Costco needs to satisfy the interests of investors as one of its main stakeholder groups. Investors are significant stakeholders because they determine the capital available to grow the business. The interests of this stakeholder group are profitability and business growth. Costco's corporate social responsibility efforts address these concerns. For example, the company continues to expand its operations in the United States and overseas. The retail business also continues to grow, as indicated by its increasing sales revenues. Moreover, Costco's generic strategy for competitive advantage and intensive strategies for growth ensure that the business continues improving its financial performance to satisfy shareholders' interests. The retail company recognizes the importance of a strong financial standing in supporting the business organization to enable it to fulfill its corporate citizenship goals. In this regard, with emphasis on optimal process efficiency, high productivity, and cost-effectiveness, Costco's operations management favors high efficiency for sustainable business operations that satisfy corporate social responsibility objectives for this stakeholder group of investors.
Communities. Communities are the least-priority stakeholder group in Costco's approaches. These stakeholders are significant because they affect consumer and employee perception about the retailer. They also influence the firm's supply chain. These stakeholders are interested in support for households and community development, as well as environmental protection. Costco's Charitable Contributions Committee addresses these interests through corporate social responsibility donations. For example, the company gives grants to local and regional organizations to support children, education, and health and human services. These community-focused corporate citizenship programs benefit society and promote the company at the same time. Costco's marketing mix (4Ps) refers to these corporate social responsibility programs as part of public relations that reinforces the warehouse club business and its brand.
Costco's CSR Performance in Addressing Stakeholders' Interests
Costco's corporate social responsibility efforts are effective in addressing the interests of all its major stakeholder groups. Employees' needs are properly supported. The retailer also satisfies the interests of customers and investors as major stakeholder groups. In addition, the company's Charitable Contributions Committee is a flexible way to support various community development initiatives. Therefore, in the retail industry, Costco is a corporate social responsibility success.
References
Siyahhan, B. (2023). Stakeholders and corporate social responsibility: What makes firms tip over to CSR investments? Managerial and Decision Economics, 44(3), 1436-1453.