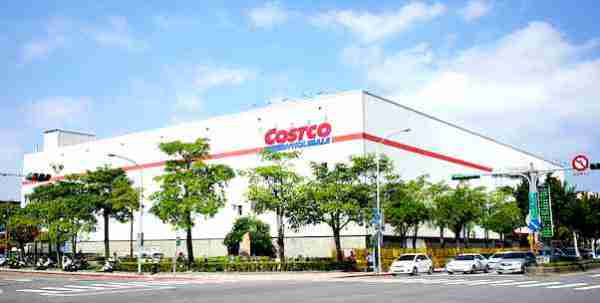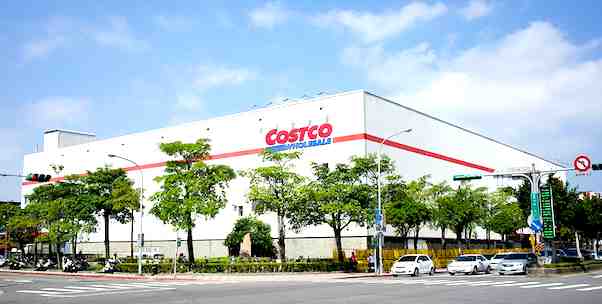 Costco Wholesale Corporation has a number of key corporate social responsibility (CSR) programs that successfully address the interests of its stakeholders. The company and these stakeholders significantly affect each other. As such, it is necessary for Costco to ensure that its corporate social responsibility efforts directly address the stakeholders' concerns. Success in doing so could lead to long-term beneficial effects for Costco, such as a stronger brand image and customer loyalty. In light of the changing market conditions, Costco continues in evolving its corporate social responsibility programs and policies for long-term viability in the global retail industry.
Costco Wholesale Corporation has considerable corporate social responsibility programs. The company adds new policies and programs over time, especially for improving its CSR performance concerning its supply chain and sustainability.
Costco Wholesale's Stakeholder Groups & CSR Initiatives
Costco Wholesale's organizational activities aim to maximize performance in all areas of its business. The company's corporate social responsibility programs address the following stakeholder groups, arranged according to significance based on Costco's approaches:
Employees (Costco's top priority)
Customers/members
Investors
Communities (least priority)
Employees. Costco prioritizes employees as the most significant of its stakeholders. These stakeholders are significant because they directly influence business performance. The interests of this stakeholder group are equitable employment and career opportunities. Costco's corporate social responsibility efforts effectively satisfy these interests through a number of policies and programs:
Internal leadership development policy to promote employees
Health benefits
401(k) plans
Reimbursement for medical expenses, child care, and elderly care
Disability insurance, life insurance, long-term care insurance, and accidental death and dismemberment insurance
Customers/Members. Customers are the second-priority stakeholders in Costco Wholesale's business. Customers are significant because they affect Costco's revenues. The interests of this stakeholder group include quality and affordability of products. To address these interests, Costco maintains agreements with suppliers to offer low wholesale/bulk prices. The company does not stock products that do not satisfy its low-price policy for bulk/wholesale purchases. In addition, Costco's Kirkland Signature label guarantees high quality. Thus, Costco Wholesale Corporation's corporate social responsibility efforts satisfy the interests of customers as a major stakeholder group.
Investors. Costco needs to satisfy the interests of investors as one of its main stakeholder groups. Investors are significant stakeholders because they determine the capital available to grow the business. The interests of this stakeholder group are profitability and business growth. Costco's corporate social responsibility efforts address these concerns. For example, the company continues to expand its operations in the United States and overseas. Costco also continues to grow, as indicated in its increasing net income in the past years.
Communities. Communities are the least priority stakeholder group in Costco's approaches. These stakeholders are significant because they affect consumer and employee perception about Costco. They also influence the firm's supply chain. These stakeholders are interested in support for households and community development, as well as environmental protection. Costco's Charitable Contributions Committee addresses these interests through corporate social responsibility donations. For example, the company gives grants to local and regional organizations to support children, education, and health and human services.
Costco's CSR Performance in Addressing Stakeholders' Interests
Costco's corporate social responsibility efforts are effective in addressing the interests of all its major stakeholder groups. Employees' needs are properly supported. Costco also satisfies the interests of customers and investors as major stakeholder groups. In addition the company's Charitable Contributions Committee is a flexible way to support various community development initiatives. Therefore, in the retail industry, Costco is a corporate social responsibility success.
References
Costco Wholesale Corporation (2015). Charitable Giving.
Dhaliwal, D. S., Li, O. Z., Tsang, A., & Yang, Y. G. (2011). Voluntary nonfinancial disclosure and the cost of equity capital: The initiation of corporate social responsibility reporting. The Accounting Review, 86(1), 59-100.
Ditlev-Simonsen, C. D., & Wenstop, F. (2013). How stakeholders view stakeholders as CSR motivators. Social Responsibility Journal, 9(1), 137-147.
Ofodile, U. E., Altschuller, S., Dolize, A., & Fessler, M. (2012). Corporate Social Responsibility. The International Lawyer, 46(1), 181.
Perez, A. (2015). Corporate reputation and CSR reporting to stakeholders: Gaps in the literature and future lines of research. Corporate Communications: An International Journal, 20(1), 11-29.