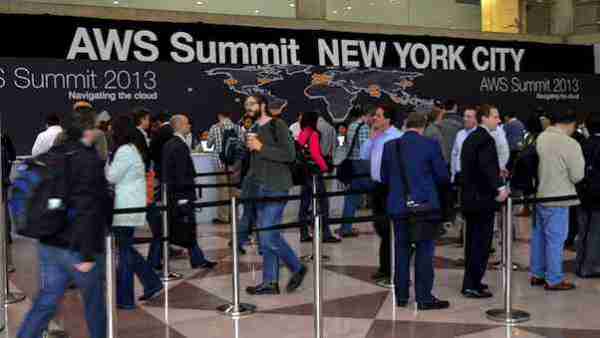 Amazon.com, Inc.'s ability to satisfy stakeholders supports organizational growth in the e-commerce industry. In Archie Carroll's model of corporate social responsibility (CSR), stakeholders are individuals or groups linked to the organization based on their stake in what the business does. The company affects its stakeholders, and vice versa. In the case of Amazon, stakeholders have widely varying interests, considering the global reach of the organization. This condition requires a broad scope for the company's corporate social responsibility strategy, policies and programs. Satisfying stakeholders' interests helps maintain Amazon's market position as the leading online retail company in the world.
Amazon must respond to stakeholders' interests through a comprehensive corporate social responsibility (CSR) strategy. While its CSR programs and policies evolve, Amazon.com Inc. needs to improve its efforts to satisfy the changing interests and expectations of stakeholders in the global e-commerce industry.
Amazon's Stakeholder Groups & CSR Initiatives
Amazon.com Inc. maintains corporate social responsibility initiatives to target the interests of its main stakeholder groups. In general, the e-commerce organization experiences pressure from a variety of stakeholders and their interests. Nonetheless, Amazon's corporate social responsibility programs are designed to address and satisfy the interests of the following stakeholder groups, arranged according to significance:
Customers (most important)
Employees
Communities
Customers. Amazon's corporate social responsibility strategy gives the highest priority to customers as the most important stakeholder group. The company considers customers as the primary determinant of its e-commerce business success, especially because these stakeholders significantly affect revenues. Such prioritization agrees with Amazon's mission statement and vision statement, which highlight the centrality of customers in the business and its development. The interests of these stakeholders are fair pricing, convenience of service, and online security in transacting with the company. Amazon satisfies all of these interests through emphasis on service and technology. For example, the company uses advanced information and communication technologies for secure transactions and for efficient purchase and delivery processes. Amazon employees are also trained to maximize the benefits of these technologies and to ensure customer convenience. In addition, fair pricing is maintained through competition among sellers on the company's online retail website and through the market-based pricing strategy [Read: Amazon's Pricing Strategies, Marketing Mix]. Thus, Amazon's corporate social responsibility approach effectively addresses the interests of customers as the primary stakeholder group.
Employees. Amazon.com Inc. values employees as significant determinants of organizational performance and corporate social responsibility policies and programs. This stakeholder group is interested in competitive compensation and career development. Employees are important because they support competitive advantage based on Amazon's organizational culture. The company's human resources facilitate the development of new ideas to increase business efficiency. Amazon satisfies the interests of these stakeholders through leadership development and an appropriate compensation policy based on the organization's high growth potential. For example, the company provides high compensation, especially for IT personnel directly involved in developing and maintaining the technology assets of the e-commerce business. Amazon's continuing growth and global expansion also creates career advancement opportunities for employees, especially in leadership and management positions. Thus, competitive compensation and organizational cultural support are the main thrusts in Amazon's corporate social responsibility strategy to address the interests of this stakeholder group.
Communities. Amazon maintains a corporate social responsibility program for communities. These stakeholders are significant because they influence consumer perception on the company's goods and services. The interests of communities include development support, such as through education, healthcare and environmental conservation. The company addresses these interests mainly through its primary community support arm, Amazon Smile. For example, through Amazon Smile, a percentage of sales revenues are donated to customers' chosen charitable organizations. This approach enables the broad reach of Amazon's corporate social responsibility strategy in satisfying the interests of communities as a significant stakeholder group in the online retail business.
Amazon.com Inc.'s CSR Performance in Addressing Stakeholders' Interests
Amazon.com Inc. integrates stakeholders' interests in its corporate social responsibility (CSR) strategy. The company considers these interests as significant influences on the e-commerce business. Such strategy supports Amazon's mission and vision, which affect organizational development. It is appropriate for the company to prioritize customers as the primary stakeholder group, considering the online retail nature of the business. The inclusion of employees and communities is one of the strengths of the strategy. The company's corporate social responsibility approach is also flexible because customers are free to choose their charitable organizations through Amazon Smile. However, the interests of governments and investors as stakeholders are not clearly included in the strategy. For example, Amazon's corporate social responsibility efforts must consider investors' interests on the financial performance of the e-commerce business. The company must also address governmental interests regarding consumer protection and international retail. These considerations show that Amazon's corporate social responsibility strategy is satisfactory, but has room for improvement.
References
Ditlev-Simonsen, C. D., & Wenstop, F. (2013). How stakeholders view stakeholders as CSR motivators. Social Responsibility Journal, 9(1), 137-147.
Miles, M. P., Munilla, L. S., & Darroch, J. (2006). The role of strategic conversations with stakeholders in the formation of corporate social responsibility strategy. Journal of Business Ethics, 69(2), 195-205.
Pater, A., & Van Lierop, K. (2006). Sense and sensitivity: the roles of organisation and stakeholders in managing corporate social responsibility. Business Ethics: A European Review, 15(4), 339-351.
Peloza, J., & Shang, J. (2011). How can corporate social responsibility activities create value for stakeholders? A systematic review. Journal of the academy of Marketing Science, 39(1), 117-135.
Werther Jr., W. B., & Chandler, D. (2010). Strategic corporate social responsibility: Stakeholders in a global environment. Sage Publications.