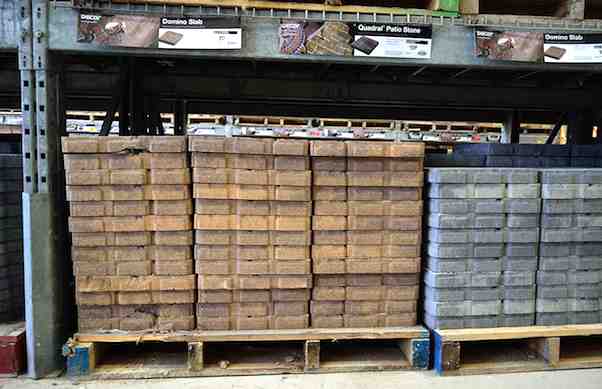 The Home Depot's marketing mix (4Ps) is a changing set of strategies for the company's products, place/distribution, promotion, and prices, in response to changes in the home improvement retail market. The marketing mix or 4P reflects business efforts to ensure the successful implementation of the marketing strategy. Home Depot's marketing mix is the company's approach to keeping the biggest market share while competing against many other firms. The Five Forces analysis of Home Depot shows that the industry involves tough competition. In this regard, the marketing mix is a factor in sustaining the company's leading position in the home improvement retail market.
Home Depot's marketing mix identifies the company's strategies for achieving its market positioning goals while ensuring competitiveness against other home improvement retailers, including Lowe's and Ace Hardware. General merchandise retailers, such as Walmart, Costco, and Amazon, also offer home-improvement products and influence this competitive landscape. In this situation, brand image and the other strengths shown in the SWOT analysis of Home Depot support competitiveness and enable the company to take opportunities in the market.
Home Depot's Products (Product Mix)
The company's main product is its retail service. This part of the marketing mix is also called the product mix and pertains to organizational outputs offered to the target customers. Home Depot's products are as follows:
Retail service with expert advice
Professional and contractor services
Home improvement goods from third parties
Home Depot house brands
Considering the home improvement retail business, Home Depot's main product is its retail service, which includes advice from field experts like carpenters and plumbers at the company's stores. Also, the company's products include services for home improvement professionals and contractors. This part of the marketing mix highlights service quality, which is emphasized in Home Depot's organizational culture. On the other hand, the majority of goods at the firm's stores are from third parties, such as equipment manufacturers. The firm is an exclusive seller of some of these brands. Moreover, Home Depot has its own company-owned or house brands, such as Husky (tools), Glacier Bay (fixtures), and Commercial Electric.
Place/Distribution in Home Depot's Marketing Mix
The company's main places for sales are its stores. This part of the marketing mix shows Home Depot's strategy for distributing its products. Home Depot's place or distribution strategy involves the following, arranged according to significance:
Warehouse-style stores
Online store
Mobile apps
Home Depot's warehouse-style stores are where most sales transactions occur. However, the company also generates revenues through its online store, where customers can place their orders for delivery or for store pick-up. Home Depot also offers mobile apps that customers can use to locate stores and to place online orders. This part of the retail company's marketing mix shows that the business maximizes its reach to the target market by integrating online technology. This combination of brick-and-mortar operations and e-commerce services in the marketing mix is a result of strategic goals derived from Home Depot's mission statement and vision statement, which support seamless shopping experience for the broadest product selection.
Home Depot's Promotion (Promotional Mix)
Home Depot uses all types of tactics for its marketing communications strategy to promote its business and products. This part of the marketing mix refers to the communication activities used to engage the target consumers. Home Depot's promotion activities include the following tactics:
Advertising (TV commercials)
Personal selling (store personnel)
Sales promotions
Public relations
Direct selling (contractors)
TV commercials are the most prominent promotion tactic in this case, although the company also uses ads in other media, such as print and online media. In addition, Home Depot's store personnel are major contributors to the business by promoting products and services to customers. Also, the company uses sales promotions in the form of deals and special offers. In terms of public relations, the marketing strategy involves The Home Depot Foundation and other corporate social responsibility programs, as well as its sponsorship of athletic teams. The firm also engages in a form of direct selling that targets professionals and contractors. Thus, the promotion activities in Home Depot's marketing mix are diverse and comprehensive.
Home Depot's Prices and Pricing Strategy
Home Depot uses the Everyday Low Price (EDLP) strategy for setting its price ranges and price points. The company's first stores advertised "Everyday Low Price" to attract customers. This pricing strategy is aligned to Home Depot's generic strategy and intensive growth strategies. With these strategies, the firm continues to offer the lowest prices possible, although its current emphasis is high-quality service, including expert advice, to attract more customers to Home Depot stores.
References
Demirbag-Kaplan, M., & Cavusoglu, L. (2022, June). Reassessing the Marketing Mix Through the Lens of Digitalization. In Advances in Digital Marketing and eCommerce: Third International Conference, 2022 (p. 36-41). Cham: Springer International Publishing.
Park, J., Hong, E., & Park, Y. N. (2023). Toward a new business model of retail industry: The role of brand experience and brand authenticity. Journal of Retailing and Consumer Services, 74, 103426.
Solberg, C. A., & Durrieu, F. (2023). Patterns of international marketing strategy. Journal of Business & Industrial Marketing, 38(7), 1532-1544.