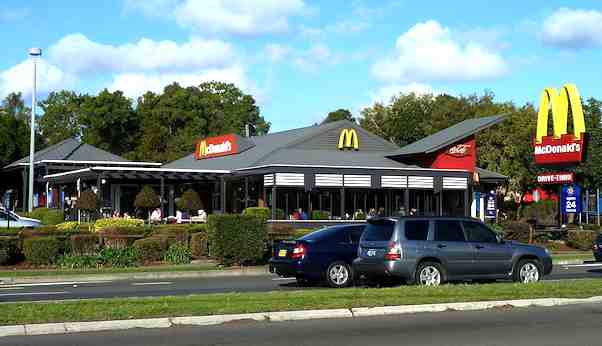 McDonald's organizational culture supports the company's industry positioning goals. As the biggest player in the global fast-food restaurant market, the company uses its business culture to attract customers and qualified employees. The company culture defines the traditions, habits, and values that influence workers' behaviors. To ensure business efficiency in production and service, McDonald's organizational culture encourages learning. In a way, the continuing evolution of the organization reflects effectiveness in applying the corporate culture to achieve the desired levels of human resource capabilities and to strengthen the competencies noted in the SWOT analysis of McDonald's. This condition highlights the significance of the company culture as a success factor in the international food-service business.
McDonald's organizational culture supports operational efficiency to maximize productivity. Service quality is also enhanced through the effects of the corporate culture, contributing to competitive advantages over other restaurant chains, such as Burger King, Wendy's, and Dunkin', as well as coffeehouse chains, like Starbucks, Tim Hortons, and Costa Coffee. The company culture accounts for the importance of service quality in addressing competition, which the Five Forces analysis of McDonald's determines as a strong external force in the food service industry.
Features of McDonald's Organizational Culture
McDonald's business culture emphasizes human resource development and efficiency. It supports business growth and success in the international fast-food restaurant market. This organizational culture has the following characteristics, arranged according to McDonald's prioritization:
People-centricity
Individual learning
Organizational learning
Diversity and inclusion
People-Centricity. McDonald's organizational culture prioritizes employees' needs and development. The company's core values and standards for business conduct emphasize the importance of supporting people. This is understandable, considering that the fast-food company is also a service business. To ensure support for people, the company's workplace culture motivates employees to communicate with management to help improve processes and procedures. Employee behaviors based on this workplace culture influence the effectiveness of McDonald's marketing mix (4P), considering that the company promotes its foods and beverages, as well as the service that workers provide in preparing and serving these items listed on the menu.
Individual Learning. McDonald's organizational culture highlights the importance of lifelong learning. The belief is that individual learning promotes productivity, quality, and business effectiveness. To facilitate individual learning, the company offers training and development opportunities through Hamburger University, internships, global mobility, and leadership development programs. These efforts ensure that the restaurant company maintains a work culture that motivates employees to keep learning. The goals derived from McDonald's mission statement and vision statement are achieved using the knowledge, skills, and abilities enhanced through this characteristic of the company culture.
Organizational Learning. McDonald's organizational culture also supports organizational learning. The firm aims to use individual learning to develop organizational knowledge to push the business forward to new heights of performance. McDonald's applies this feature of its organizational culture through policies, programs, and meetings that encourage employee feedback and knowledge sharing. The communication channels in McDonald's organizational structure (corporate structure) facilitate knowledge dissemination alongside this characteristic of the business culture.
Diversity and Inclusion. McDonald's official human resource management policy states that diversity and inclusion are key factors in the firm's organizational culture. The restaurant chain company recognizes the importance of diversity and inclusion in optimizing HR capabilities to deal with an increasingly diverse market. To ensure support for diversity and inclusion, McDonald's workplace culture encourages employees, suppliers, franchisees, and customers to give their feedback and engage in meaningful conversations to improve the business in this cultural aspect.
McDonald's Culture: Advantages & Disadvantages
McDonald's organizational culture has the advantage of enabling the company to improve quality of service through people-centricity, individual learning, and organizational learning. However, excellence and high quality are considerations not effectively covered in the corporate culture. While the fast-food company highlights learning and support for people in the work culture, there is no emphasis on excellence in individual performance. Thus, an improvement option is for McDonald's to emphasize excellence and high-quality output in its organizational culture.
References