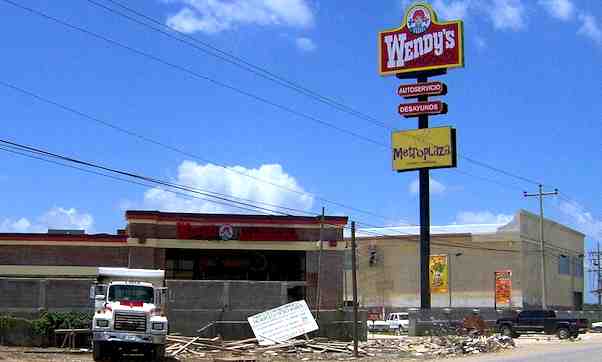 Wendy's organizational culture is a defining factor in how customers, employees, and investors view the business. A company's organizational culture is the combination of values, traditions, and expectations that affect employees' behaviors. At the hamburger restaurant chain, human resources are developed to reinforce the company culture. This culture is based on Wendy's business needs and aims for competitiveness. As one of the biggest firms in the global fast-food restaurant industry, the company uses its corporate culture to optimize employee performance and customer satisfaction. This condition supports Wendy's competitive strategies and growth strategies, as well as related business goals and strategic objectives.
Wendy's develops its organizational culture to add to its competitive advantages. These competitive advantages, such as the ones enumerated in the SWOT analysis of Wendy's, enable the business organization to compete with other food-service firms, including McDonald's and Burger King, as well as Starbucks. The work culture promotes employee behaviors that contribute to customer satisfaction and the food-service company's satisfactory business performance.
Features of Wendy's Organizational Culture
Wendy's organizational culture adjusts and adapts through the years to suit market conditions. However, the company maintains the original principles and values of the business. The following are the primary characteristics of Wendy's organizational culture:
People-first attitude
Emphasis on quality
Ethical action
People-First Attitude. People are a top priority in Wendy's organizational culture. The company's objective is to ensure that all stakeholders are considered. Wendy's believes that people are the foundation of its business. The fast-food company integrates the needs of employees, customers, and business partners into its policy development processes. Employees are expected to ensure that people's concerns are considered. Thus, this organizational culture facilitates effectiveness in developing human resources and Wendy's corporate social responsibility programs.
Emphasis on Quality. Wendy's mission statement and vision statement highlight the importance of quality. This factor is also integrated into the company's organizational culture. Wendy's believes that quality is the main selling point of its products. Based on this work culture, the company continues to innovate with high quality to attract consumers to its restaurants around the world. Employees are expected to adhere to high quality standards. In this way, Wendy's business culture supports competitiveness focused on product/service quality.
Ethical Action. Wendy's includes ethical action in its organizational culture. This cultural trait is viewed as a determinant of the company's ability to address needs, rules, and expectations. Wendy's has three main thrusts in this component of its company culture: (1) honesty, (2) integrity, and (3) respect for one another. These virtues influence employees' decisions. The restaurant company believes that the business and employees are more likely to achieve high performance by applying these principles. Thus, Wendy's organizational culture also supports ethical conduct and helps prevent illegal activity.
Wendy's Organizational Culture: Advantages & Disadvantages
An advantage of Wendy's organizational culture is its emphasis on quality, which leads to better outcomes, such as high-quality products. Another advantage is that this business culture addresses the company's corporate social responsibilities. However, a major disadvantage is that it does not integrate flexibility. Also, Wendy's organizational culture does not directly include leadership. Nonetheless, the emphasis on quality indirectly implies consideration for excellence and leadership in the food-service company's organizational output.
References
Herget, J. (2023). Challenges to Corporate Culture: Today and Tomorrow. In Shaping Corporate Culture: For Sustainable Business Success (pp. 149-157). Berlin, Heidelberg: Springer Berlin Heidelberg.
Karneli, O. (2023). Analysis of motivation, work culture, and work environment on the level of employee integrity in the company. International Journal of Environmental, Sustainability, and Social Science, 4(2), 547-551.