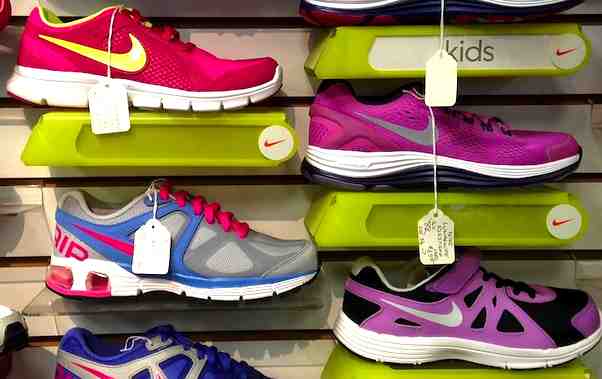 Nike Inc.'s marketing mix (4Ps) determines the profitability and growth of the athletic footwear, apparel, and equipment business. A company's marketing mix refers to the strategies and tactics applied to execute the marketing plan, with focus on products, place, promotion, and price (the 4Ps). In this business case, Nike has a marketing mix that involves athletic and leisure products. For example, the company specializes in shoes that are designed for professional basketball athletes. However, these products are marketed to all customers around the world, for athletic and leisure activities, based on the specifics of Nike's corporate mission and vision statements. The company's 4Ps evolve according to the dynamics of the global sporting goods industry. Such evolution is a critical success factor that enables the business to use its marketing mix to respond to market trends, such as changes in the American market for footwear. As a result, Nike's marketing strategies fine-tune the 4Ps to respond to local, regional, and international market trends.
Through its marketing mix, Nike Inc. strengthens its capabilities to protect its business from the strong force of competition. The company uses its 4Ps to compete against various firms involved in the footwear, apparel, and athletic equipment markets. For example, the business operates in the same markets as Adidas, Puma, Under Armour, and ASICS. The Porter's Five Forces analysis of Nike Inc. shows that these firms exert a strong competitive force in the industry environment and imposes challenges to the company's marketing mix and related marketing strategies.
Nike's Products (Product Mix)
This element of the marketing mix enumerates the sporting goods company's organizational outputs, also known as the product mix, which is the set of products offered to target customers. Nike Inc.'s marketing strategy involves growing the business through market-based changes in its product mix. For example, the sports and leisure footwear business's research and development investments produce new products and enhanced versions of current products, resulting in corresponding improvements in the 4P variables. As Nike's marketing mix evolves, the business adds or changes its operational processes, such as the manufacturing of shoes, apparel, and equipment for various sports. This evolution also comes with new technologies to improve the product mix and other 4P variables, as indicated in Nike Inc.'s generic strategy and intensive growth strategies. At present, the sporting goods company's marketing mix includes a wide variety of product categories and brands. However, broadly speaking, the following categories represent Nike's product mix:
Footwear
Apparel
Equipment and accessories
Shoes are the most popular products from Nike Inc., and the company's overall marketing strategy gradually adds more product lines to strengthen the product mix. For example, the company now offers running shoes, tennis shoes, and shoes for a variety of other sports, including cricket. Nike also sells apparel, such as jerseys, shorts, and related products. Furthermore, the company's marketing mix includes product lines for accessories and equipment, such as golf clubs. These products are available under a number of the company's brands, including Air Jordan and Converse. Based on this element of the marketing mix, Nike expands its product mix to address the needs of its target markets and market segments, thereby making the 4Ps more suited to market characteristics.
Place/Distribution in Nike's Marketing Mix
This element of the marketing mix outlines the venues where the sporting goods company's products are sold, accessed, or distributed. This 4P variable focuses on optimizing Nike's market reach. The company sells its sports shoes, apparel, and equipment through a large number of outlets worldwide, including large retailers and specialty outlets. In this context of the marketing mix, the following places or venues form Nike's distribution strategy, arranged according to significance in the company's marketing strategy and performance:
Retail stores
Nike Online Store
Niketown retail outlets (company-owned)
Retail stores are the most significant places where Nike products are sold because these venues are strategically located and easily accessible in various markets around the world. These retailers include small local and regional stores, as well as large firms, like Walmart. This 4P element of Nike's marketing strategies also shows that customers can purchase sports shoes, apparel, and equipment through the company's online store. In addition, the business operates its Niketown retail outlets, where the company has control of retail sales processes. These outlets are company-owned and allow access to business and market intelligence that supports corporate strategic management with regard to Nike's marketing strategies and tactics for current and emerging products. Based on this element of the marketing mix, the company has considerable control on the distribution of its products, especially through its online store and Niketown retail outlets, making this 4P variable an information contributor to strategic formulation. However, this element of the marketing mix also shows that Nike has limited control on the distribution and sale of its products at other retail outlets.
Nike Inc.'s Promotion (Promotional Mix)
Main article: Nike Inc.'s Promotional Mix (Marketing Communications Mix)
This marketing mix element, also known as marketing communications mix, involves the tactics that Nike uses to communicate with its target markets. The company depends on the effective promotion of its products to maintain a strong brand image, which is one of the strengths determined in the SWOT analysis of Nike Inc. This part of the sporting goods company's marketing mix uses promotional tactics to communicate with customers about its products, and persuade them to purchase these products. The following are Nike's promotional activities, arranged according to significance in the firm's marketing strategies:
Advertising
Personal selling
Direct marketing
Sales promotions
Public relations
Advertising is one of the biggest contributors to Nike's ability to attract customers. In this 4P variable, the company heavily relies on advertisements, especially those that involve high-profile celebrity endorsers, such as professional athletes and sports teams. This element of the company's marketing mix also includes personal selling through sales personnel who persuade target consumers to buy the company's sporting goods. For example, sales personnel at Niketown retail outlets are trained to use such persuasion tactics. On the other hand, in the context of the 4Ps, the company's direct marketing activities involve promoting its products through direct communications with colleges, local sports teams, and other organizations. In addition, in terms of sales promotions, Nike occasionally provides discounts and special offers to attract more customers and generate more sales. Moreover, the marketing mix includes public relations, in which the company sponsors and provides financial support to organizations, such as community-based networks, to promote its athletic shoes, apparel, and equipment. Based on the tactics included in this element of Nike's marketing mix, the business depends on its relations with high-profile endorsers to succeed in promoting its business and products to the international sporting goods market.
Nike's Prices and Pricing Strategies
This element of the marketing mix identifies the prices that maximize profits while attracting the desired share of the multinational market for leisure and sporting goods. Nike's technology investments relate to marketing strategies to offer its products at a premium price. Still, the company's marketing mix considers current market conditions in setting its price points and price ranges. Based on these considerations for this 4P variable, Nike Inc. applies the following pricing strategies in its business:
Value-based pricing strategy
Premium pricing strategy
In the value-based pricing strategy, Nike Inc. considers consumer perception about the value of its products. In the marketing mix context, perceived value determines the maximum prices that consumers are willing to pay for the company's sports shoes, apparel, and equipment. In contrast, the premium pricing strategy uses high prices, based on a premium branding strategy that establishes Nike products as higher in quality and value than competing products. In this 4P variable, the footwear company's use of advertisements involving high-profile celebrity endorsers is indicative of such emphasis on premium branding. In using the premium pricing strategy as part of its marketing mix, Nike enjoys higher profit margins and potentially higher sales revenues, as customers associate a premium status with the company's products. Also, a relevant point is that, based on the PESTEL/PESTLE analysis of Nike Inc., premium statuses and premium prices are linked to the sociocultural and economic trends in the industry environment. The footwear and apparel business adjusts its price ranges and price points according to such trends, to ensure that this 4P variable suits the market. In this element of the marketing mix, Nike Inc. successfully uses its pricing strategies to maximize its profits while emphasizing high value in promoting its products and brands.
References
Abedian, M., Amindoust, A., Maddahi, R., & Jouzdani, J. (2022). A game theory approach to selecting marketing-mix strategies. Journal of Advances in Management Research, 19(1), 139-158.
Solberg, C. A., & Durrieu, F. (2023). Patterns of international marketing strategy. Journal of Business & Industrial Marketing, 38(7), 1532-1544.