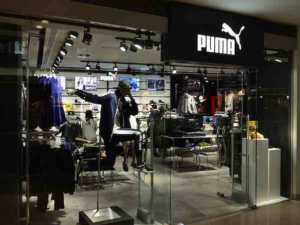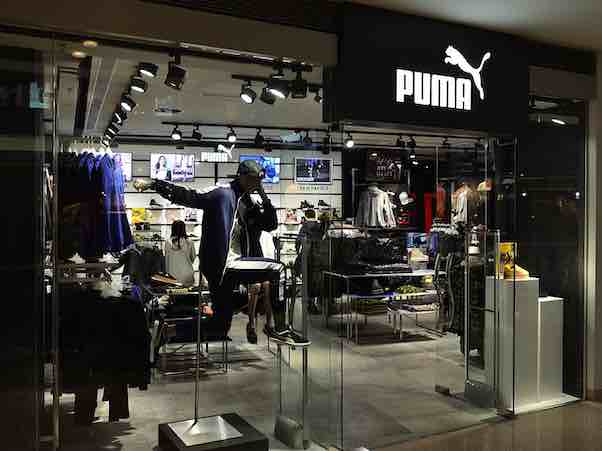 Puma SE's organizational structure reinforces managerial control of processes throughout the business. This corporate structure defines the organizational design and is represented in the organizational chart of the company, pertaining to the structural system or anatomy of the processes and resources in the sporting goods business. This corporate structure partially imposes limits on how Puma's organizational culture is developed and strengthened, considering that the organizational structural limits may hinder human resource and organizational development. Nonetheless, the company's success as one of the biggest competitors in the international market for athletic footwear, accessories and apparel indicates how the corporate structure effectively supports business growth and improvement. Also, considering Puma's operations management, the organizational architecture ensures that the business has the right structural framework or configuration to facilitate operational effectiveness and enable competitive advantages. Overall, Puma's organizational structure functions as a mechanism for the effectiveness of business processes and strategic plan implementations.
The organizational structure translates strategic management decisions into Puma's competitive advantage to address pressures coming from firms like ASICS, Nike, Adidas, and Under Armour. This competitive environment presents challenges in growing market share and increasing overall revenues and profits from the sale of sporting goods. Puma's corporate structure provides part of the mechanism that supports strategic growth despite such competition.
Puma's Organizational Structure Type and Characteristics
Puma has a unitary or U-form organizational structure. This structural type, also known as the functional structure type, involves a hierarchical structure where the organizational headquarters are at the top, and other organizational components receive and implement top executives' strategic decisions pertaining to the sporting goods business operations. Puma's corporate structure maintains strong vertical lines of authority and communication, running from the corporate headquarters to the bottommost level of the organization. The sporting goods company also involves other organizational structure types as secondary characteristics of the organizational design. In this structural analysis case, the following characteristics are present in Puma's corporate structure:
Hierarchy of functional groups (Primary characteristic)
Product-based divisions
Geographic divisions
Hierarchy of Functional Groups. This characteristic of Puma's organizational structure involves the grouping of employees and business processes on the basis of similarities in human resource expertise, operational activities, or material resource utilization. The main advantage of this hierarchical nature is the support for specialization among personnel, as well as the support for economies of scale through the organization-wide scope of each functional group in the sporting goods business. However, disadvantages of this feature of Puma's corporate structure include the limited capacity of executive groups in addressing complex strategic problems involving multiple business areas. For example, simultaneous and different strategic challenges involving multiple areas of the business may be difficult to solve through a single CEO or a small executive team at the top of the company's organizational structure. Still, the business headquarters make the strategic management decisions for reaching Puma's corporate vision and mission statements. The following are among the main functional groups in Puma's hierarchical corporate structure:
Office of the CEO
Finance
Sourcing
Supervisory Board (Strategy, operations, organization, employee representation)
Product-Based Divisions. Puma's corporate structure has product-based divisions, which are groupings based on the types of products that the company has. This characteristic of the organizational structure allows the business to thrive by supporting competitive advantages based on factors like the uniqueness and quality of sports shoes. For example, these divisions support innovation in product design and development, which are emphasized in Puma's generic strategy for competitive advantage and intensive strategies for growth. This means that the company's corporate structure capacitates strategic management for business processes that develop profitable products in the global sporting goods industry. The following product-based divisions are present in Puma's organizational structure:
Footwear
Apparel
Accessories
Geographic Divisions. With multinational business operations, Puma has geographic divisions in its corporate structure. The purpose of these divisions is to enable the enterprise to use strategic solutions specific to the unique conditions of regional sporting goods markets. The differences in regional market conditions are accounted for in Puma's marketing mix or 4Ps, thus illustrating how the organizational structure links to marketing strategies. The geographic divisions also allow the corporation to use its organizational structure to gather valuable sporting goods market information, which is used in strategic management decisions at the company headquarters in Germany. Puma's corporate structure has the following geographic divisions:
Europe, Middle East, and Africa (EMEA)
Americas
Asia/Pacific
Puma's Corporate Structure: Advantages & Disadvantages, Recommendations
Puma SE's organizational structure allows specialized strategic decisions, as well as the corporate headquarters' full control of business operations, although some issues remain regarding responsiveness to complex strategic problems facing the business at the multinational level. An appropriate recommendation is to make the company's corporate structure less rigid in terms of its hierarchy, leading to possible evolution into a matrix-type organizational structure. It is also recommended that Puma's corporate structure develop more support for market-based strategies, involving possibly new groups in the geographic divisions and product-based divisions. To implement these recommendations, the company needs to acquire more information about the industry environment and the condition of the global sporting goods market. In this regard, a SWOT analysis of Puma SE serves as a tool for strategic management, such as in determining the suitability of the current organizational structure, as well as possible changes needed to ensure structural appropriateness to current business needs.
References
Arlow, P., & Gannon, M. J. (1982). Social responsiveness, corporate structure, and economic performance. Academy of Management Review, 7(2), 235-241.
Ashkenas, R., Ulrich, D., Jick, T., & Kerr, S. (2015). The boundaryless organization: Breaking the chains of organizational structure. John Wiley & Sons.
Crilly, D., & Sloan, P. (2013). Autonomy or control? Organizational architecture and corporate attention to stakeholders. Organization Science, 25(2), 339-355.
Dai, G., & De Meuse, K. P. (2013). Types of leaders across the organizational hierarchy: A person-centered approach. Human Performance, 26(2), 150-170.
Hitt, M. A., & Ireland, R. D. (1986). Relationships among corporate level distinctive competencies, diversification strategy, corporate structure and performance. Journal of Management Studies, 23(4), 401-416.
Lee, J. Y., Kozlenkova, I. V., & Palmatier, R. W. (2015). Structural marketing: Using organizational structure to achieve marketing objectives. Journal of the Academy of Marketing Science, 43(1), 73-99.
Roh, J., Turkulainen, V., Whipple, J. M., & Swink, M. (2017). Organizational design change in multinational supply chain organizations. The International Journal of Logistics Management, 28(4), 1078-1098.
U.S. Department of Commerce – International Trade Administration – Textiles, Apparel & Sporting Goods.