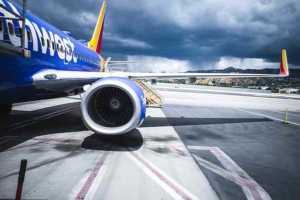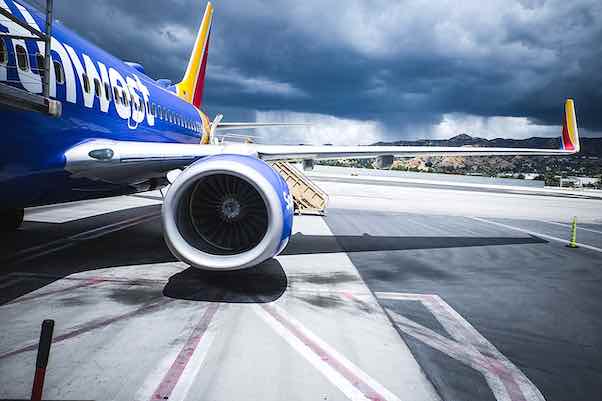 Southwest Airlines Co.'s operations as one of the biggest low-cost carriers in the world are a showcase of how the company's strategies are appropriate in addressing the internal and external strategic factors identified in this SWOT analysis. The SWOT analysis framework evaluates the enterprise in terms of business strengths and weaknesses (internal factors) and opportunities and threats (external factors) in the commercial aviation industry. Southwest Airlines Co.'s corporate vision and mission statements use such strengths to move the business forward, especially in taking advantage of available opportunities. Aligning the airline company's strategic management with the issues presented in this SWOT analysis can optimize business performance and minimize the problems associated with the relevant weaknesses and threats. Considering the company's role as a major player in the air travel market, Southwest Airlines Co.'s approach to overcoming business challenges provides insights on best practices for low-cost providers in the industry and beyond.
This SWOT analysis highlights how the business and its competitive advantages and limitations are partly under the influence of Southwest Airlines Co.'s generic strategy and intensive growth strategies. For example, the company's strategic planning and related decisions determine which SWOT elements are prioritized, such as in choosing to focus on a single threat and a single weakness by using all of the strengths of the airline business organization. Southwest's leadership and administration consider possible strategic changes as a way to respond to the external and internal strategic factors shown in this SWOT analysis.
Southwest's Strengths (Internal Strategic Factors)
Southwest Airlines Co.'s strengths are the internal factors that contribute to high operational productivity and business competitive advantages. In this SWOT analysis case, such strengths enable the company to compete against other major airlines, and take advantage of growth opportunities available in the industry environment. The major strengths of Southwest Airlines are as follows:
Strong commercial aviation brand
Large fleet and organizational size
Scalability of operations involving a point-to-point system
As a large-scale low-cost carrier, Southwest Airlines enjoys a strong brand that enables the business to attract passengers. This internal strategic factor supports the company's ability to penetrate markets and successfully introduce new flight routes, based on brand recognition among target customers. Southwest Airlines Co.'s corporate culture's emphasis on fun and friendliness is a factor that reinforces this strength by making travelers' experiences enjoyable. Also relevant in this SWOT analysis is the company's large fleet size and corresponding organizational size, which are a strength that supports operational expansion. Moreover, scalability of operations is an internal factor that strengthens Southwest Airlines Co.'s ability to expand. For example, with minimal strain on current operations, the company's system can support new routes. Such strength is based on how Southwest Airlines Co.'s corporate structure maintains a point-to-point system of flight routes. This aspect of the SWOT analysis indicates that the company's strengths can support further growth, such as through international expansion.
Southwest's Weaknesses (Internal Strategic Factors)
Weaknesses are internal factors that hinder the potential business growth of the airline company, despite the strengths identified in this SWOT analysis. Southwest Airlines needs to address its weaknesses to maximize the benefits of its business strengths. The following weaknesses are among the most notable in the commercial aviation company:
Limited presence in the international commercial aviation market
Thin profit margins linked to cost leadership
Southwest Airlines has most of its operations in the United States. In this SWOT analysis, such a situation is a weakness that corresponds to limiting the company's revenue sources to its current air travel markets, especially the United States. In addition, Southwest's thin profit margins are a weakness based on its use of the cost leadership generic strategy for competitive advantage. This strategy enables the company to offer low-cost airline services, but also minimizes profit margins. Thus, the internal strategic factors in this aspect of the SWOT analysis are based mainly on the strategic choices of Southwest Airlines in its current business approach for maintaining its business operations.
Opportunities for Southwest Airlines Co. (External Strategic Factors)
Southwest's industry environment offers opportunities for business growth. In the SWOT analysis model, these opportunities are external factors that present ways of improving the airline corporation. The following are some of the opportunities available to Southwest Airlines:
Growth through expansion in the global commercial aviation market
New partnerships with complementing firms
Growth through diversification of service offerings in or related to aviation
Considering Southwest's focus on the United States as its main market, the company has the opportunity to expand to other markets. This external strategic factor refers to potential significant revenue growth as the company establishes new flight routes to serve more countries. New partnerships with complementing firms are also an opportunity in this SWOT analysis of Southwest Airlines Co. For example, these complementing firms can function as additional channels to reach customers, such as in terms of ticket sales. Thus, this external factor relates to Southwest Airlines Co.'s marketing mix or 4Ps. In addition, the company has the opportunity to grow by diversifying its business, such as through new services or businesses that can form a synergy with its existing airline operations. Thus, the external factors in this SWOT analysis of Southwest Airlines indicate the benefit of adding new services, new routes, and new partnerships or alliances.
Threats Facing Southwest Airlines (External Strategic Factors)
Threats are external factors that reduce or hinder business development. In this SWOT analysis case of Southwest Airlines, threats make it more challenging to expand the business internationally. The following threats impose pressure on the airline company:
Competition with large airline companies
Regulatory changes in commercial aviation
Volatility of fuel prices
Limited population of pilots
Competition is a strong threat against Southwest Airlines Co. For example, companies like Delta Air Lines, American Airlines, and United Airlines are aggressive competitors. In this SWOT analysis, such an external strategic factor hinders business expansion in markets where these competitors are present, and contributes to the competitive forces identifiable through a Porter's Five Forces analysis of Southwest Airlines Co. On the other hand, regulatory changes in commercial aviation are a minor threat that imposes challenges and associated costs in compliance efforts. Southwest Airlines also experiences the threat of volatile fuel prices. This external factor is a threat because air transportation firms depend on fuel, which account for major operating costs. Southwest Airlines Co.'s corporate social responsibility strategy helps address this threat. Furthermore, the company faces the threat of a limited pilot population that is estimated to be inadequate to support the industry's future needs. This aspect of the SWOT analysis shows that Southwest Airlines Co.'s business performance is subject to industry variables, some of which are beyond the company's control.
Summary & Recommendations – SWOT Analysis of Southwest Airlines Co.
The strengths of Southwest Airlines provide support for ensuring competitive advantages and a profitable business. For example, the strong brand and scalability of operations facilitate the corporation's possible expansion into additional commercial aviation markets. However, the weaknesses identified in this SWOT analysis indicate that Southwest Airlines has strategies that limit its current business profitability and growth. Nonetheless, the company has the potential to grow through new strategies to exploit opportunities in the global civil aviation market, such as business expansion and the establishment of new partnerships. Still, the threats in the industry environment impose pressure on Southwest Airlines to consider innovative or radical strategies for long-term business success. Considering the internal factors and external factors in this SWOT analysis, it is recommended that the company expand its operations to other air travel markets. This recommendation addresses Southwest's potential revenue and profit growth through international expansion. Another recommendation is to develop new alliances with other airlines or complementary non-airline businesses, as a way to increase the company's reach in the global market.
References
Gupta, G., & Mishra, R. P. (2016). A SWOT analysis of reliability centered maintenance framework. Journal of Quality in Maintenance Engineering, 22(2), 130-145.
Gürel, E., & Tat, M. (2017). SWOT Analysis: A theoretical review. Journal of International Social Research, 10(51), 994-1006.
Phadermrod, B., Crowder, R. M., & Wills, G. B. (2019). Importance-performance analysis based SWOT analysis. International Journal of Information Management, 44, 194-203.
U.S. Department of Commerce – International Trade Administration – The Travel, Tourism, and Hospitality Industry in the United States.
U.S. Department of Labor – Bureau of Labor Statistics – Occupational Outlook Handbook – Airlines and Commercial Pilots.
Wang, Q., & Li, R. (2016). Impact of cheaper oil on economic system and climate change: A SWOT analysis. Renewable and Sustainable Energy Reviews, 54, 925-931.