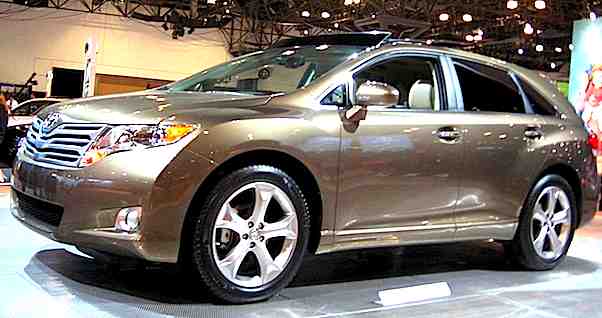 Toyota Motor Corporation's operations management (OM) covers the 10 decisions for effective and efficient operations. With the global scale of its automobile business and facilities around the world, the company uses a wide set of strategies for the 10 decisions of operations management, while integrating local and regional automotive market conditions. Toyota is an example of successful operations management on a global scale. These 10 decisions indicate the different areas of the business that require strategic approaches. Toyota also succeeds in emphasizing productivity in all the 10 decisions of operations management.
Toyota's approaches for the 10 strategic decisions of operations management show the importance of coordinated efforts for ensuring streamlined operations and high productivity in international business. Successful operations management leads to high productivity, which supports competitive advantages over other automakers, such as Ford, General Motors, Tesla, and Hyundai. Nonetheless, these competitors continuously enhance their operations and create challenges to Toyota's competitive advantages.
Toyota's Operations Management, 10 Strategic Decision Areas
1. Design of Goods and Services. Toyota addresses this strategic decision area of operations management through technological advancement and quality. The company uses its R&D investments to ensure advanced features in its products. Toyota's mission statement and vision statement provide a basis for the types and characteristics of these products. Moreover, the automaker accounts for the needs and qualities of dealership personnel in designing after-sales services. Despite its limited influence on dealership employment, Toyota's policies and guidelines ensure the alignment between dealerships and this area of the company's operations management.
2. Quality Management. To maximize quality, the company uses its Toyota Production System (TPS). Quality is one of the key factors in TPS. Also, the firm addresses this strategic decision area of operations management through continuous improvement, which is covered in The Toyota Way, a set of management principles. These principles and TPS lead to high-quality processes and outputs, which enable innovation capabilities and other strengths shown in the SWOT analysis of Toyota. In this regard, quality is a critical success factor in the automotive company's operations.
3. Process and Capacity Design. For this strategic decision area of operations management, Toyota uses lean manufacturing, which is also embodied in TPS. The company emphasizes waste minimization to maximize process efficiency and capacity utilization. Lean manufacturing helps minimize costs and supports business growth, which are objectives of Toyota's generic strategy for competitive advantage and intensive strategies for growth. Thus, the car manufacturer supports business efficiency and cost-effectiveness in its process and capacity design. Cost-effective processes support the competitive selling prices that the company uses for most of its automobiles.
4. Location Strategy. Toyota uses global, regional, and local location strategies. For example, the company has dealerships and localized manufacturing plants in the United States, China, Thailand, and other countries. The firm also has regional facilities and offices. Toyota's marketing mix (4Ps) influences the preferred locations for dealerships. The automaker addresses this strategic decision area of operations management through a mixed set of strategies.
5. Layout Design and Strategy. Layout design in Toyota's manufacturing plants highlights the application of lean manufacturing principles. In this strategic decision area of operations management, the company aims for maximum efficiency of workflow. On the other hand, dealership layout design satisfies the company's standards but also includes decisions from dealership personnel.
6. Job Design and Human Resources. The company applies The Toyota Way and TPS for this strategic decision area of operations management. The firm emphasizes respect for all people in The Toyota Way, and this is integrated in HR programs and policies. These programs and policies align with Toyota's organizational culture. Also, the company has training programs based on TPS to ensure lean manufacturing practice. Moreover, Toyota's organizational structure affects this area of operations management. For example, the types and characteristics of jobs are specific to the organizational division, which can have human resource requirements different from those of other divisions.
7. Supply Chain Management. Toyota applies lean manufacturing for supply chain management. In this strategic decision area of operations management, the company uses automation systems for real-time adjustments in supply chain activity. In this way, the automotive business minimizes the bullwhip effect in its supply chain. It is worth noting that this area of operations management is subject to the bargaining power of suppliers. Even though the Five Forces analysis of Toyota indicates that suppliers have limited power, this power can still affect the automotive company's productivity and operational effectiveness.
8. Inventory Management. In addressing this strategic decision area of operations management, Toyota minimizes inventory levels through just-in-time inventory management. The aim is to minimize inventory size and its corresponding cost. This inventory management approach is covered in the guidelines of TPS.
9. Scheduling. Toyota follows lean manufacturing principles in its scheduling. The company's goal for this strategic decision area of operations management is to minimize operating costs. Cost-minimization is maintained through HR and resource scheduling that changes according to market conditions.
10. Maintenance. Toyota operates a network of strategically located facilities to support its global business. The company also has a global HR network that supports flexibility and business resilience. In this strategic decision area of operations management, the company uses the global extent of its automotive business reach to ensure optimal and stable productivity.
Productivity at Toyota
Toyota's operations management uses productivity measures or criteria based on business process, personnel, area of business, and other variables. Some of these productivity measures are as follows:
Number of product units per time (manufacturing plant productivity)
Revenues per dealership (dealership productivity)
Number of batch cycles per time (supply chain productivity)
References
Jin, T. (2023). Bridging reliability and operations management for superior system availability: Challenges and opportunities. Frontiers of Engineering Management, 1-15.