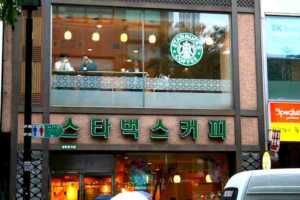 Starbucks Corporation (also known as Starbucks Coffee Company) maintains its position as the biggest coffeehouse chain in the world through innovative strategies that utilize business strengths in overcoming weaknesses to exploit opportunities and overcome success barriers, such as the threats in the coffee industry environment, as identified in this SWOT analysis. The SWOT Analysis model is a strategic management tool that assesses the strengths, weaknesses, opportunities, and threats (SWOT) relevant to the business and its internal and external environment. In this business analysis case, the SWOT analysis of Starbucks Coffee considers the strengths and weaknesses (internal strategic factors) inherent in operations in the coffee, coffeehouse and related businesses. The analysis also considers the opportunities and threats (external strategic factors) related to the competitive landscape, which is partly based on the strong force of competition determined in the Porter's Five Forces analysis of Starbucks Corporation. Such a competitive environment requires that the company continuously improve its business strengths to optimize its financial performance and growth trajectory.
Starbucks Coffee operates in various industries that impose different challenges in growing the business. The variety of these industries has increased over time, as the company develops more products to complement its core coffeehouse business. For example, Starbucks Corporation's marketing mix or 4P indicates that the company has expanded its product offerings to include tea, food, and merchandise, in addition to coffee. In the context of the SWOT analysis model, this condition creates a challenging business environment where the company needs to use different sets of competencies that match various industries. Strategic consideration for the internal and external factors shown in this SWOT analysis can help increase Starbucks Coffee's success in competing against various coffeehouse firms and other food service business, such as Dunkin' Donuts, McDonald's, Burger King, and Wendy's.
Starbucks Coffee's Strengths (Internal Strategic Factors)
This component of the SWOT analysis model deals with the internal factors that the company can use as strengths to address weaknesses and protect the business against competition. In this case, Starbucks Coffee's main strengths are:
Strong brand image
Extensive global supply chain
Moderate diversification through subsidiaries
Starbucks Corporation has one of the world's strongest and most popular brands. The company has a growing population of loyal customers, which adds to the stability of the coffeehouse business. In the SWOT analysis model, the extensive global supply chain strengthens Starbucks by supporting operations. For example, the company has a global network of suppliers that are carefully selected based on criteria pertaining to quality, such as the quality of Arabica coffee beans. Also, the company gradually diversifies its business, such as through the acquisition or development of subsidiaries like Ethos Water, Seattle's Best Coffee, and Teavana. Diversification minimizes the effects of market and industry risks. The internal strategic factors identified in this part of the SWOT analysis of Starbucks Corporation shows that the business has strengths that promote resilience through diversification and a global supply chain.
Starbucks's Weaknesses (Internal Strategic Factors)
Business weaknesses are identified in this component of the SWOT analysis. Weaknesses are internal factors that reduce or limit business capabilities. Starbucks Corporation's weaknesses are as follows:
High price points
Generalized standards for most products
Imitability of products
Starbucks has high price points that maximize profit margins but reduce the affordability of its products. This internal strategic factor is a weakness because it limits the company's market share, especially in areas with relatively lower disposable incomes. Also, this SWOT analysis considers generalized standards a weakness that limits the flexibility of the coffee and coffeehouse chain business. For example, the company's generalized standards for its crafted beverages reduce these products' cultural alignment with local target markets and associated consumer preferences. In addition, many Starbucks products are imitable. For instance, small local competitors could develop beverages that are not the same as but similar to the company's products. Even the design and ambiance of the company's cafés are imitable. This business environment condition empowers competitors. The internal factors in this part of the SWOT analysis of Starbucks Coffee Company show that the business must develop strengths to reduce the adverse effects of imitation and the influence of high price points on the company's market share in the global industry.
Opportunities for Starbucks Corporation (External Strategic Factors)
This part of the SWOT analysis model focuses on external factors that present opportunities for business growth and development. In this case, the main opportunities available to Starbucks Coffee Company are:
Expansion in developing markets
Business diversification
Partnerships or alliances with other firms
Starbucks Corporation can increase its revenues through expansion in developing markets. This opportunity draws attention away from the U.S. market, where most of the company's revenues are generated. Also significant in this SWOT analysis is business diversification, which can improve Starbucks's long-term stability. For example, through higher diversification, the company can reduce its dependence on its current industries, thereby improving overall revenue growth opportunities. Diversification is currently a minor growth strategy as shown in Starbucks Corporation's generic competitive strategy and intensive growth strategies. The industry environment also presents the opportunity to strengthen the company's presence and market share through partnerships or alliances with other firms. For instance, alliance with major retailers improves distribution and market share of the company's consumer goods, such as ready-to-drink coffee. The external strategic factors in this part of the SWOT analysis show that Starbucks can improve its industry position by developing its operations to exploit the opportunities in the global industry environment.
Threats Facing Starbucks (External Strategic Factors)
Threats against the business are identified in this part of the SWOT analysis. Threats are external factors that reduce or limit business performance. In this company analysis case, the following are the main threats relevant to Starbucks Coffee Company:
Competition involving low-cost coffee sellers
Imitation
Independent coffeehouse movements
Starbucks Corporation competes against a wide variety of firms in the international market. For example, the company competes against major restaurant chains that offer low-cost coffee products. This external strategic factor threatens Starbucks because such competitors can reduce the company's market share by competing based on low prices. Also, this SWOT analysis considers imitation as a major threat against the coffeehouse business. In light of the company's weaknesses, the threat of imitation involves firms that try to copy the taste, look and feel of Starbucks products. In addition, the industry environment is subject to independent coffeehouse movements. These movements are sociocultural efforts that support the operations of small independent local coffeehouses, and oppose the expansion of multinational coffeehouse chains. Such sociocultural trends influence consumer perception and purchasing behaviors, as shown in the PESTEL/PESTLE analysis of Starbucks Corporation. Successful marketing campaigns and branding strategies are needed to counteract the effects of these trends. This part of the SWOT analysis of Starbucks Coffee Company identifies external strategic factors that impose challenges to international expansion and market penetration.
SWOT Analysis of Starbucks Corporation – Recommendations
The industry environment of Starbucks Coffee Company involves diverse challenges, especially because of the company's moderate diversification. The coffeehouse chain business faces issues such as competition, imitation, and social trends that oppose international players in local markets. Based on the current condition of the business, some of the most notable strategic management concerns enumerated in this SWOT analysis of Starbucks Coffee Company are the imitability of products and the corresponding threat of imitation, the threat of competition involving low-cost sellers, and independent coffeehouse movements.
A recommendation to protect Starbucks's business against imitation is to aggressively innovate, especially in the area of product development. Innovation can make the company's products more difficult to imitate. It is also recommended that Starbucks Corporation consider pricing strategies that attract more customers. For instance, bundle pricing can help address the threat of competition involving low-cost sellers. Furthermore, a suitable recommendation in this case is to implement creative marketing and branding strategies that build Starbucks's corporate image as a contributor to community development. Such an image can help reduce sociocultural opposition against the company. These recommendations focus on minimizing the negative impacts of the internal and external factors enumerated in this SWOT analysis.
References
Helms, M. M., & Nixon, J. (2010). Exploring SWOT analysis-where are we now? A review of academic research from the last decade. Journal of Strategy and Management, 3(3), 215-251.
Hill, T., & Westbrook, R. (1997). SWOT analysis: It's time for a product recall. Long Range Planning, 30(1), 46-52.
Jackson, S. E., Joshi, A., & Erhardt, N. L. (2003). Recent research on team and organizational diversity: SWOT analysis and implications. Journal of Management, 29(6), 801-830.
Koehn, N. F. (2002). Howard Schultz and Starbucks Coffee Company. Harvard Business School.
Mason, A., Cole, T., & Goza, N. (2017). Starbucks: A case study of effective management in the coffee industry. Journal of International Management Studies, 17(1), 43-48.
Piercy, N., & Giles, W. (1989). Making SWOT analysis work. Marketing Intelligence & Planning, 7(5/6), 5-7.
Smith, M. D. (1996). The empire filters back: Consumption, production, and the politics of Starbucks Coffee. Urban Geography, 17(6), 502-525.
U.S. Department of Agriculture – Economic Research Service – Food Service Industry – Market Segments.