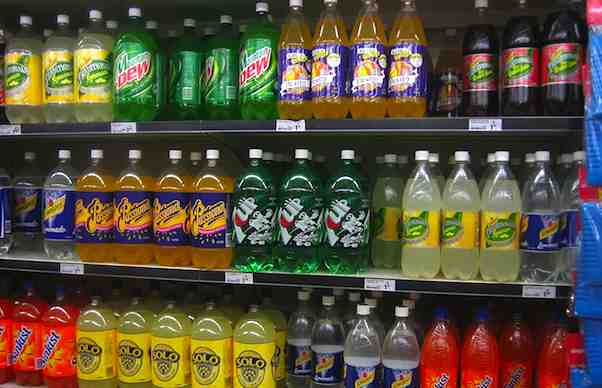 This SWOT analysis of PepsiCo indicates the business ability to use strengths for continued growth in the global food and beverage market. The company has a stable performance despite an increasing level of market saturation. This SWOT analysis shows that PepsiCo is positioned to grow and potentially reach a stronger performance level in the global food and beverage industry. The SWOT analysis framework identifies the strengths and opportunities that the firm can tap to address its weaknesses and business threats. As a global company, PepsiCo must address the issues shown in this SWOT analysis to minimize barriers to the profitability of its international business.
This SWOT analysis presents major challenges to PepsiCo in the areas of competition, changing consumer behaviors, and product development. Strategic fit based on the SWOT factors (strengths, weaknesses, opportunities, and threats) contributes to the attainment of the goals in PepsiCo's mission statement and vision statement.
PepsiCo's Strengths (Internal Factors)
PepsiCo's continued global growth and prominence reflect the company's strengths. This aspect of the SWOT analysis framework outlines the internal strategic factors that enable firms to fulfill their business goals. The following are the most significant strengths of PepsiCo:
Strong brand image
Broad product mix
Extensive global production network
Extensive global distribution network
As a successful global company, PepsiCo has some of the market's strongest brands, such as Pepsi, Gatorade, and Doritos. This strength enables the firm to attract consumers to its products. In addition, the broad product mix represents the company's increasing ability to reach various markets and segments, through products, like Frito-Lay chips, Quaker oats, and Pepsi beverages. The company's extensive global production and distribution networks for its food and beverage products are strengths that support international growth and expansion strategies. In this aspect of the SWOT analysis, PepsiCo's strengths are sufficient to support its global growth strategies.
PepsiCo's Weaknesses (Internal Factors)
The food and beverage company has a number of weaknesses that act as barriers to international growth. The internal strategic factors that limit organizational development are considered in this aspect of the SWOT analysis framework. The following are PepsiCo's weaknesses:
Low penetration outside the Americas
Focus on food and beverage business operations
Weak marketing to health-conscious consumers
PepsiCo derives about 70% of its revenues from markets in North America and South America. This weakness indicates that the company has not yet maximized potential revenues outside the Americas. In addition, the company operates primarily in the food and beverage industry. This is a weakness because it maximizes the company's vulnerability to risks in the food-and-beverage market. Also, the business has difficulties in effectively marketing many of its products to health-conscious consumers. This aspect of the SWOT analysis highlights weaknesses that require some changes in growth strategies, as well as the strategies in PepsiCo's marketing mix or 4P.
Opportunities (External Factors)
PepsiCo has opportunities for global growth. In this aspect of the SWOT analysis framework, external strategic factors that provide options for business improvement are identified. PepsiCo's opportunities are as follows:
Business diversification
Market penetration in countries outside the Americas
Global alliances with complementary businesses
PepsiCo has the opportunity to diversify its businesses, such as by acquiring a complementary firm that is not in the food and beverage industry. Another opportunity is for PepsiCo to increase its penetration in more countries to generate more revenues from markets outside the Americas. In addition, the food and beverage company can create alliances with complementary businesses to increase its market presence. Based on this aspect of the SWOT analysis, PepsiCo has significant opportunities to strengthen its multinational business resilience.
Threats (External Factors)
The food and beverage industry experiences a variety of threats. The external strategic factors that can reduce business performance are considered in this aspect of the SWOT analysis framework. In PepsiCo's case, the following are the most significant threats:
Aggressive competition
Healthy-lifestyle trend
Environmentalism
Aggressive competition is a major business threat, considering the external factors discussed in the Five Forces analysis of PepsiCo. The company competes with Coca-Cola, Nestlé, Kellogg's, and Unilever. The home-brew products of Starbucks, McDonald's, and Dunkin' also influence PepsiCo's competitive environment. In addition, the healthy-lifestyle trend is a threat to the company's products, some of which are questioned for their health effects because of their sugar, salt, or fat content. Also, environmentalism threatens the company, in terms of how consumers negatively respond to product waste and lifecycle issues. This aspect of the SWOT analysis indicates that PepsiCo may need to reform its strategies to overcome the threats to its business.
Key Points & Recommendations – SWOT Analysis of PepsiCo
PepsiCo can use its strengths to effectively respond to the issues identified in this SWOT analysis, especially those considered as threats. The realistic actions that the food and beverage business can take to improve its competitiveness and international growth are as follows:
Diversify businesses to minimize market risk exposure.
Further penetrate developing markets to grow revenues.
Improve product healthfulness to attract more consumers.
Enhance recycling efforts to address environmentalism.
References
Derqui, B., Fayos, T., & Occhiocupo, N. (2022). The virtuous cycle of trust. Unveiling clues to successful innovation in the Fast Moving Consumer Goods industry. European Journal of Innovation Management, 25(6), 1036-1056.
Puyt, R., Lie, F. B., De Graaf, F. J., & Wilderom, C. P. (2020). Origins of SWOT analysis. In Academy of Management Proceedings (Vol. 2020, No. 1, p. 17416). Briarcliff Manor, NY 10510: Academy of Management.
Taherdoost, H., & Madanchian, M. (2021). Determination of business strategies using SWOT analysis; Planning and managing the organizational resources to enhance growth and profitability. Macro Management & Public Policies, 3(1), 19-22.