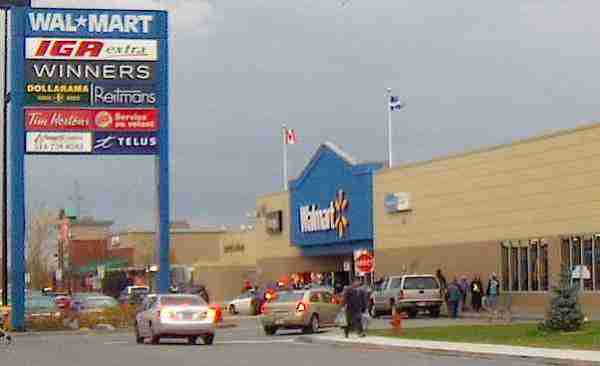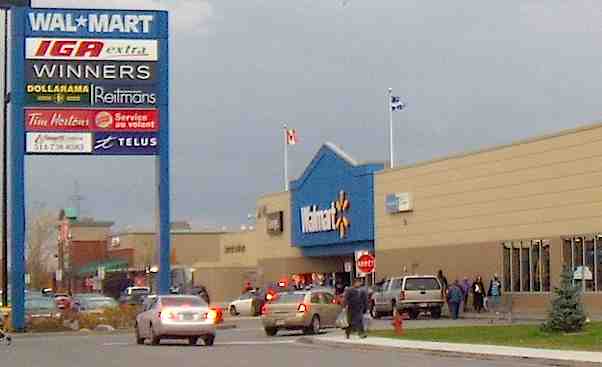 Wal-Mart Stores, Inc. (Walmart) is the largest retailer in the world in terms of revenues and number of employees. As of 2015, the company has more than 2.2 million employees worldwide. Founded in Arkansas in 1962, the company has become the leading retail firm in the world. With this top position in the retail industry, Walmart's annual revenues have exceeded $485 billion in the fiscal year ending in 2015. This success is based on the effective application of strategies to reach the company's vision and mission. Walmart's generic strategy and intensive strategy are both based and aligned with the firm's vision statement and mission statement. Thus, the corporate mission statement, the corporate vision statement, the generic strategy for competitive advantage, and the intensive growth strategies are contributing factors to the company's success.
Walmart follows its vision statement and mission statement through the cost-leadership generic strategy, based on Porter's model, and the market penetration and market development intensive growth strategies. Walmart's mission and vision are used as bases for these strategic choices.
Walmart's Mission and Vision Statements
Walmart's Vision Statement. The company traces its success to the ideals of its founder, Sam Walton. These ideals are emphasized in Walmart's vision statement: "To be the best retailer in the hearts and minds of consumers and employees." The company aims to achieve a top position in the retail industry. Based on its current situation, the firm has already fulfilled the "best retailer" part of the vision. Walmart's vision statement also points to the minds and hearts of the people that matter most to the business, i.e. consumers and employees. The company has realistically influenced the minds of consumers and employees on the basis of financial benefits. Employees earn wages, while consumers save money through Walmart's low prices. However, the "heart" component of the vision statement remains to be proven.
Walmart's Mission Statement. The company's strategic decisions are also a direct manifestation of its mission. Walmart's mission statement is "Saving people money so they can live better." This statement is synonymous to the company's slogan, "Save money. Live better." The firm follows and succeeds in fulfilling the "saving people money" component of the mission statement. Consumers save money through Walmart's low selling prices. However, it is not yet clear if the company satisfies the "live better" component of the mission statement. There are criticisms on Walmart's very low wages that are barely enough for employees to make ends meet. There are also criticisms about the long-term effects of the firm's continued large-scale sales of cheap and sometimes hazardous imported goods.
Walmart's Generic Strategy (Porter's Model)
Based on Porter's Model, Walmart's generic strategy is cost leadership. In cost leadership, the firm's focus is on maintaining low prices of goods and services. Walmart is known for low prices, which is the main selling point of the business. The company keeps its prices low through cost reduction in operations. For example, the firm uses information technology to maximize operational efficiency. Walmart also minimizes employees' wages for this purpose.
This generic strategy determines the other strategies used in the company. One of the strategic objectives of Walmart is to keep operating costs low. As mentioned, the firm minimizes wages and spending in other areas of the business for this objective. Another strategic objective of Walmart is to achieve economies of scale to support the cost-leadership generic strategy. To minimize prices, the firm must maintain high sales volume and large-scale operations.
Walmart's Intensive Strategies (Intensive Growth Strategies)
Market Penetration. Walmart uses market penetration as its main intensive strategy for growth. Market penetration involves selling more goods or services to the current target market. Walmart sells more goods and services to its current consumers by offering discounts, promotions, and special packages. For example, the company offers discounted wholesale packages of various goods.
Market Development. Walmart uses market development as its secondary intensive strategy for growth. This intensive growth strategy involves entering new markets to sell to consumers other than those that the company currently has. For example, Walmart establishes new stores to achieve market development. The company opens new stores in overseas locations to tap consumers in those markets.
Product Development. Walmart only minimally uses product development as an intensive strategy for growth. In this intensive strategy, the focus is on offering new products to the market. Understandably, Walmart does not invest much in new product development. Instead, the company's efforts are on sales and marketing. Thus, product development is not a significant intensive strategy in the firm's growth.
Strategic Analysis and Recommendation for Walmart
Walmart's strategies and strategic choices follow its mission statement and vision statement. The company follows its vision and mission by keeping its costs and prices low. This condition is based on the cost leadership generic strategy in Porter's model. The company also continues to globally expand to keep supporting this generic strategy. Through expansion, Walmart achieves better economies of scale, which support the cost leadership strategy. The intensive strategies of market penetration and market development also come along with such global growth and expansion.
For Walmart to succeed in fulfilling its vision statement and mission statement in the long term, further expansion is needed. The pressure of tough global competition can be addressed through aggressive growth and expansion of the business. Walmart can expect resilience in its leadership position in the retail industry through international growth and expansion.
References
Brea-Solis, H., Casadesus-Masanell, R., & Grifell-Tatje, E. (2012). Business Model Evaluation: Quantifying Walmart's Sources of Advantage. Harvard Business School.
Hicks, M. J., Keil, S. R., & Spector, L. C. (2012). Mom-and-Pops or Big Box Stores: Some Evidence of WalMart Impact on Retail Trade. Economic Development Quarterly, 26(4): 311-320.
Lawler, E. E. (2014). What Should HR Leaders Focus On In 2014? Forbes.
Matusitz, J., & Reyers, A. (2010). A Behemoth in India: Walmart and Glocalisation. South Asia Research, 30(3), 233-252.
Meeks, M., & Chen, R. J. (2011). Can Walmart integrate values with value? Journal of Sustainable Development, 4(5), 62.
Sorescu, A., Frambach, R. T., Singh, J., Rangaswamy, A., & Bridges, C. (2011). Innovations in retail business models. Journal of Retailing, 87, S3-S16.
U.S. Department of Commerce (2017). Retail Trade Industry Spotlight.
U.S. Department of Labor Employment and Training Administration (2016). High Growth Industry Profile – Retail.
U.S. EEOC (2015, June 12). Wal-Mart Stores East to Pay $75,000 to Settle EEOC National Origin / Religious Harassment and Retaliation Lawsuit.
Wal-Mart Stores, Inc. (2014). Walmart CEO Outlines Growth Strategy at Annual Meeting for the Investment Community.
Wal-Mart Stores, Inc. Walmart Form 10-K.
Wal-Mart Stores, Inc. Walmart Human Resources.
Wal-Mart Stores, Inc. Walmart's Official E-commerce Website.
Zentes, J., Morschett, D., & Schramm-Klein, H. (2007). Strategic retail management. Springer.