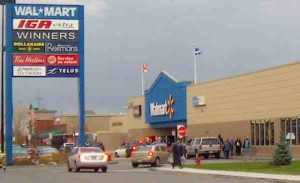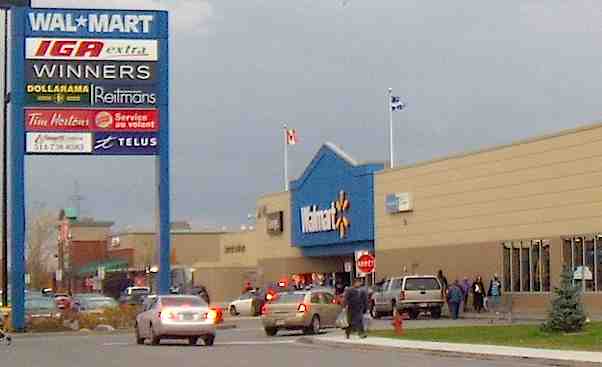 Walmart Inc. (formerly Wal-Mart Stores, Inc.) is one of the largest retailers in the world in terms of revenues and number of employees. With millions of employees worldwide, the company is an example of effective human resource management (see Walmart's Human Resource Management). From its beginnings in Arkansas in 1962, the company developed its retail business with sound financial strategies to achieve its current global position in the industry. Walmart's corporate mission and vision statements define the fundamental guiding principles of the business. In this regard, the company's success is linked to its effectiveness in fulfilling its vision and mission. Such fulfillment involves implementing an appropriate generic competitive strategy (Porter's model) and related intensive growth strategies (Ansoff Matrix). The generic strategy and intensive strategies grow Walmart's business and ensure its competitive advantages, to achieve goals based on the specifics of the corporate vision and mission statements.
Walmart follows its vision statement and mission statement through the cost leadership generic strategy (based on Porter's model) that builds competitive advantage in dealing with competitors, such as Amazon.com Inc. and its subsidiary Whole Foods Market, as well as Costco Wholesale, eBay, and Home Depot. Various intensive growth strategies like market penetration and market development contribute to Walmart's success in following its mission and vision.
Walmart's Mission Statement
Walmart Inc.'s corporate mission is "to save people money so they can live better." This statement reflects the ideals of the company's founder, Sam Walton. Strategic decisions in the business are a direct manifestation of this mission statement, which is synonymous to the company's slogan, "Save money. Live better." Based on this statement, it is clear that Walmart's business strategies involve using price as a selling point to attract target consumers. The significance of such a selling point is exhibited in many of the company's strategies. For example, Walmart Inc.'s marketing mix or 4P involves low prices as a strategy. Other areas of the company are determined by the need to minimize selling prices as a way to achieve competitiveness.
Walmart fulfills the "save people money" component of the mission statement through its low selling prices. For example, consumers save money by spending less in buying goods from the company's stores, compared to buying the same or similar goods from midscale and high-end stores. However, it is not yet clear if the company satisfies the "live better" component of this corporate mission. There are criticisms regarding very low wages that pose challenges for Walmart's employees when it comes to improving their lives, in addition to various human resource management issues in the organization. There are also criticisms about the long-term economic effects of the company's large-scale sales of cheap imported goods.
Walmart's Vision Statement
Walmart Inc.'s corporate vision is to "Be THE destination for customers to save money, no matter how they want to shop." This vision was officially articulated in the company's 2017 investment community meeting. The company's previous vision statement was "To be the best retailer in the hearts and minds of consumers and employees." The change in the corporate vision reflects strategic changes that Walmart implements in response to changes in the competitive landscape and the overall condition of the retail industry.
In the past, the company's corporate vision was to become the top player in the industry. At present, Walmart's vision statement includes the same aim, but with emphasis on business flexibility in accommodating customers. For example, the "no matter how they want to shop" component indicates the company's strategic objective of achieving leadership in traditional brick-and-mortar transactions and in online retail transactions. The same change, however, highlights the removal of "employees" as a major component in Walmart's vision statement. This shift represents a possible reduction of support for employees. The shift could reflect human resource management issues, considering that employees are a major stakeholder group relevant to Walmart's Corporate social responsibility strategy and stakeholder management.
Walmart's Generic Strategy and Intensive Strategies
In considering Michael Porter's model for generic competitive strategies, Walmart Inc. uses the cost leadership generic strategy. This strategy requires that the company strive to minimize costs as a way of achieving financial advantages. These advantages include profit maximization and attractive low selling prices. However, the company needs to implement stringent measures that reduce costs to effectively apply this generic strategy. Walmart's generic competitive strategy is directly related to the corporate mission and vision statements in terms of using low prices to become the shopping destination of target consumers.
In the context of Igor Ansoff's Growth Matrix, Walmart Inc.'s main intensive growth strategy is market penetration. In growing the business, this strategy involves selling more products to consumers in the company's current markets. For example, Walmart's strategic objectives include selling more goods to American consumers who shop online. The company expects to grow its revenues through online sales, considering that the e-commerce environment continues to grow. Other intensive strategies are involved in the business, although market penetration has the most significant influence on the company's growth as a global retailer. These intensive strategies relate to the company's corporate vision and mission statements in terms of reaching more customers to achieve leadership as the primary shopping destination.
Walmart's Vision and Mission Statements – Recommendations
In following conventions regarding ideal corporate mission statements, Walmart Inc. needs improvement, as the company's mission statement satisfies only some of the conventional ideal qualities considered in corporate mission development. The company's mission statement is specific with regard to financial savings for customers. However, the statement lacks other details, such as information about products, target customers, target markets, and business self-concept. Thus, to improve Walmart's corporate mission, a recommendation is to integrate such information into the statement.
The conventions in creating ideal corporate vision statements are satisfied in this case of Walmart Inc. The company's vision statement is concise and clear. It is also abstract enough to encompass the business, and creates a beneficial challenge to motivate employees. In addition, it is future-oriented, especially in considering the e-commerce environment. A possible way of improving this corporate vision is to include information about other stakeholders, such as employees, in addition to target customers. This recommendation aims to make the vision statement holistic.
References
David, M. E., David, F. R., & David, F. R. (2014). Mission statement theory and practice: A content analysis and new direction. International Journal of Business, Marketing, & Decision Science, 7(1), 95-110.
Hicks, M. J., Keil, S. R., & Spector, L. C. (2012). Mom-and-pops or big box stores: Some evidence of WalMart impact on retail trade. Economic Development Quarterly, 26(4), 311-320.
Kirkpatrick, S. A. (2017). Toward a grounded theory: A qualitative study of vision statement development. Journal of Management Policy and Practice, 18(1), 87-101.
Matusitz, J., & Reyers, A. (2010). A behemoth in India: Walmart and glocalisation. South Asia Research, 30(3), 233-252.
Meeks, M., & Chen, R. J. (2011). Can Walmart integrate values with value? Journal of Sustainable Development, 4(5), 62.
Pace, S. (2017). Shaping corporate brands: From product features to corporate mission. International Studies of Management & Organization, 47(2), 197-205.
Sorescu, A., Frambach, R. T., Singh, J., Rangaswamy, A., & Bridges, C. (2011). Innovations in retail business models. Journal of Retailing, 87, S3-S16.
Suranga, J. M. (2017, March). Importance of corporate vision. In Proceedings of International HR Conference (Vol. 1, No. 1), 34-40.
U.S. Department of Commerce – International Trade Administration – The Retail Services Industry in the United States.
U.S. Equal Employment Opportunity Commission – Wal-Mart Stores East to Pay $75,000 to Settle EEOC National Origin / Religious Harassment and Retaliation Lawsuit.
Zentes, J., Morschett, D., & Schramm-Klein, H. (2007). Strategic Retail Management. Springer.