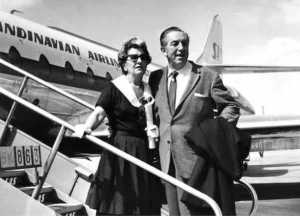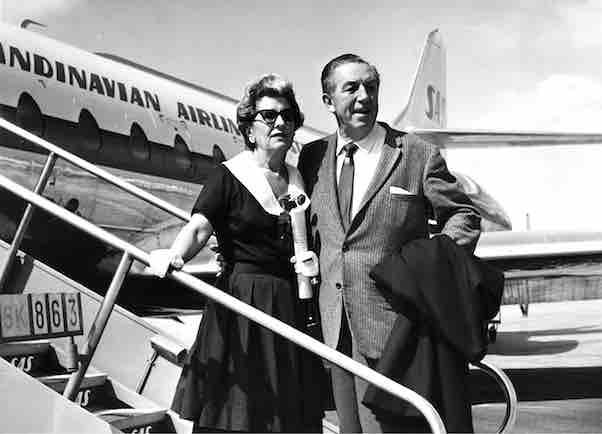 The Walt Disney Company's organizational culture is associated with American culture. The conglomerate is frequently considered one of the many cultural representations of the United States. A firm's organizational culture or corporate culture is the set of values, traditions, and customs that influence employees' motivation and behaviors. In this company analysis case of Disney, the corporate culture ensures that employees reflect ideals that align with target customers' preferences and expectations in the mass media, parks and resorts, and entertainment industries. For example, employees' advocacy for good storytelling helps in managing and satisfying customers' expectations regarding the company's movies, television programs, and related products. The Walt Disney Company's success is an indicator of strategic alignment between the corporate culture and the cultural traits of the target market, especially the United States. This link between American culture and Disney's organizational culture is a contributing factor to business success in the United States and even in the international market.
Disney's corporate culture is linked to American culture. However, the business succeeds internationally because it also has organizational cultural attributes that empower employees to maximize their performance and the company's profitability. For example, emphasis on innovation motivates The Walt Disney Company's human resources to contribute to product development that matches trends in the amusement park, entertainment and mass media industry environment. Thus, the corporate culture supports the corporation's efforts in managing strategic growth and related opportunities.
The Walt Disney Company's Organizational Culture Type & Characteristics
The Walt Disney Company has an organizational culture for excellent entertainment. The company's business segments are strategically managed to achieve excellence in entertainment products for customers in the global mass media, entertainment, and amusement park industries. This corporate culture is based on The Walt Disney Company's corporate mission and vision statements, which aim for leadership in providing entertainment and related products. For example, the company's cultural traits motivate employees, also known as "cast members," to focus on providing the best entertainment experiences to customers, who the company refers to as "guests." The following are the main characteristics of The Walt Disney Company's corporate culture:
Innovation
Decency
Quality
Community
Storytelling
Optimism
Innovation. Innovation is a major cultural emphasis at Disney. In this characteristic of the organizational culture, the objective is to encourage creative imagination in the company's human resources, to achieve excellent products and business performance. The corresponding behaviors contribute to the creation of competitive products in the international market. In relation, this cultural characteristic empowers the company to address new challenges and business opportunities in its industries. For example, through creative and imaginative innovation, The Walt Disney Company integrates new technologies in new and existing products to satisfy emerging trends in customers' preferences with regard to movies, amusement parks, and related entertainment products. The company's strategies are geared toward using innovation for long-term business growth. Thus, Disney's corporate culture's motivational influence helps in managing business development for long-term success.
Decency. With a family-oriented business focus, The Walt Disney Company emphasizes decency in its organizational culture. For example, the company's product portfolio, human resource training and development programs, and management strategies motivate employees to ensure decency in their behaviors, especially in directly communicating with customers. This cultural trait contributes to the excellent positive reputation linked to the company's brand image, which is a business strength and competitive advantage specified in the SWOT analysis of Disney. Through decency in the corporate culture, the company keeps its brand appropriate to customers of all ages.
Quality. Disney's corporate culture highlights exceptional quality for distinguishing the business from competitors in the global market. This cultural characteristic requires high quality standards in all aspects of the business, including employees' skills. Managerial emphasis on quality helps fulfill The Walt Disney Company's generic competitive strategy and intensive growth strategies, which prioritize the differentiation of products through uniqueness and quality in business divisions and subsidiaries, such as Pixar Animation Studios. For example, the organizational culture reinforces the high quality of entertainment services in the company's parks and resorts. Workers are motivated to continuously enhance their behaviors for excellence in services and entertainment experiences for The Walt Disney Company's customers.
Community. A community mindset in human resource development is one of Disney's strategies in using its organizational culture to manage employees and their behaviors and outputs toward the fulfillment of business goals. For example, the company has programs to motivate workers to view themselves as members of an entertainment community that works toward excellent performance. This cultural trait contributes to high employee morale, high quality of products, and high customer satisfaction. The resulting sense of community helps address stakeholders' interests in the multinational business, especially through Disney's corporate social responsibility (CSR) strategy. The corporate culture helps unite the organization to address issues in the workplace.
Storytelling. The Walt Disney Company's organizational culture involves excellent storytelling skills. The company's history is a story to tell, so are its products in the global mass media, entertainment and theme park industries. Through this cultural factor, the business facilitates employee behaviors that add value to products. For example, the corporate culture encourages employees to use their personal experiences in making the company's entertainment products more memorable to customers. This cultural characteristic is evident in the company's movies and related programs, as well as in Disneyland theme parks and related resorts, as workers are motivated to put on a show that makes customers' experiences magical. Thus, storytelling is a cultural trait that optimizes strategic management for The Walt Disney Company's excellent entertainment brand image.
Optimism. Positive thinking reflects employees' behavioral contributions to Disney's products. This cultural characteristic focuses on virtues like hope and happiness. For example, employees' behaviors reflect hope and happiness in how they approach customers, such as guests in Disneyland theme parks. Happiness is a factor that creates a link between Disney's organizational culture and co-founder Walt Disney's aim of making people happy. Also, optimism motivates workers to adopt a mindset of excellence that focuses on solutions and opportunities, thereby contributing to the strategic innovation of the business. In this way, the corporate culture helps The Walt Disney Company manage challenges experienced in the international market.
The combination of these cultural characteristics supports business resilience in the industry's external environment, which the Porter's Five Forces analysis of Disney determines as highly competitive. For example, competitors like Viacom, Time Warner, CBS, Sony, and Comcast, which owns Universal Pictures, are aggressive in the mass media and entertainment industries. The Walt Disney Company's corporate culture supports strategic management for enhancing business performance via behavioral factors. This organizational culture sheds light on the significance of human resources in achieving excellent branding in the global industry.
The Walt Disney Company's Corporate Culture: Advantages & Disadvantages, Recommendations
Advantages. An advantage of Disney's organizational culture is its focus on optimism and innovation, which contribute to excellent business performance. Also, the company benefits from the cultural advantage of family-oriented focus. This characteristic strengthens the Disney brand's popularity. For example, family orientation enables the company's global reach in the entertainment market, and the corresponding brand popularity. Moreover, Disney's corporate culture promotes a community mindset that supports rapport and morale among employees. The company's culture also motivates the workforce to ensure high-quality output, which translates to high quality products. Through these advantages, the company's management motivates workers to maintain behaviors for strategic success.
Disadvantages & Recommendations. A disadvantage of Disney's corporate culture is its limited emphasis on non-family-oriented subjects. The company focuses on family orientation through its cultural traits of decency and community. However, this focus limits business diversification and expansion. For example, The Walt Disney Company cannot readily offer adults-only entertainment products because doing so could break its family-oriented brand and culture. A recommendation is to improve the company's organizational culture by gradually integrating support for some deviation from such family orientation. This support allows additional flexibility for business endeavors for non-family-oriented products for some segments of the international market. This business analysis case also shows innovation as a factor in Disney's organizational culture. However, this cultural factor does not push the company to adopt rapid technological innovation and corresponding strategic management policies. This condition creates the issue of limited motivational push for employees to adopt behaviors for more aggressive innovation. It is recommended that The Walt Disney Company promote a more innovative mindset through its corporate culture to ensure innovation-based advantages against aggressive competitors.
References
Alvesson, M., & Sveningsson, S. (2015). Changing organizational culture: Cultural change work in progress. Routledge.
Busse, R. (2014). Corporate culture, organizational change and meaning at work-linking human resources with business ethics. Human Systems Management, 33(1-2), 47-50.
Guiso, L., Sapienza, P., & Zingales, L. (2015). The value of corporate culture. Journal of Financial Economics, 117(1), 60-76.
Hartnell, C. A., Kinicki, A. J., Lambert, L. S., Fugate, M., & Doyle Corner, P. (2016). Do similarities or differences between CEO leadership and organizational culture have a more positive effect on firm performance? A test of competing predictions. Journal of Applied Psychology, 101(6), 846.
Hashemi, M. S. (2016). The effect of infrastructure, corporate culture, organizational structure and information technology on Competitive Intelligence in Organizations. Human Resource Management, 3(3), 43-50.
Hogan, S. J., & Coote, L. V. (2014). Organizational culture, innovation, and performance: A test of Schein's model. Journal of Business Research, 67(8), 1609-1621.
Huhtala, M., Tolvanen, A., Mauno, S., & Feldt, T. (2015). The associations between ethical organizational culture, burnout, and engagement: A multilevel study. Journal of Business and Psychology, 30(2), 399-414.
Stock, R. M., Six, B., & Zacharias, N. A. (2013). Linking multiple layers of innovation-oriented corporate culture, product program innovativeness, and business performance: A contingency approach. Journal of the Academy of Marketing Science, 41(3), 283-299.