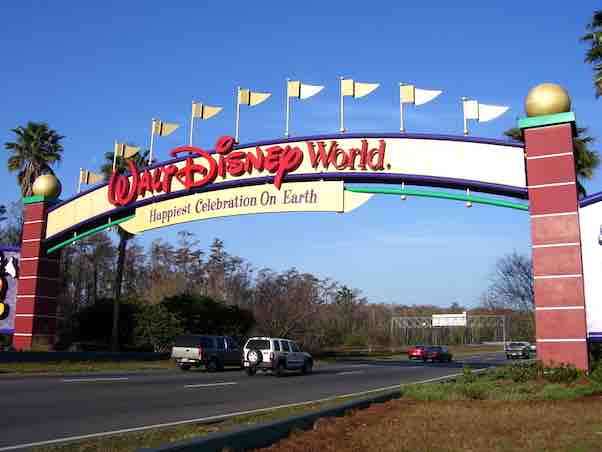 The Walt Disney Company's organizational structure facilitates synergy through the related operations of various business segments. In theory, a corporate structure or organizational structure is the organizational design of the business system, involving its composition, arrangement of components, and pattern of interactions for management teams. This business analysis case determines that Disney's company structure is designed to promote interdivisional cooperation for competitive advantages. For example, the company's entertainment segment benefits the amusement park segment's strategy. This synergy helps fulfill Disney's mission statement and vision statement, which aim for industry leadership. The conglomerate's organizational structural characteristics support strategic cooperation for competitiveness in the global market. The company competes with media and entertainment providers, like Sony and Comcast (owner of Universal Studios), as well as the video streaming services of Amazon Prime Video, Google's YouTube, Apple TV Plus, and Netflix. Disney's corporate structure empowers the business to effectively use its competitive advantages.
The Walt Disney Company has an organizational structure that capitalizes on the competencies of business divisions or segments. This approach influences managers in coordinating simultaneous growth among divisions and subsidiaries, like Marvel Studios. For example, simultaneous releases of products are among the managerial approaches in this case. This approach is facilitated through Disney's organizational structure. The corporation's structural characteristics help exploit international market opportunities and address industry trends, such as the ones enumerated in the PESTEL/PESTLE analysis of The Walt Disney Company. Thus, this corporate structure supports strategic growth.
The Walt Disney Company's Organizational Structure Type & Characteristics
The Walt Disney Company has a cooperative multidivisional (M-form) organizational structure that focuses on business types. A multidivisional or M-form organizational structure is common in diversified companies. In this company analysis case, Disney specifically uses the cooperative M-form corporate structure. It is cooperative because it involves related constrained diversification. The benefits of interdivisional cooperation are prioritized in diversifying the business, and in implementing The Walt Disney Company's generic strategy for competitive advantage and intensive strategies for growth. Also, the company has strong centralization involving functional groups in its corporate headquarters. Centralization is a structural aspect that ensures strong managerial control on diversified growth in the global mass media, entertainment, and amusement park industries. The following are the main characteristics of Disney's organizational structure:
Business-type segments or divisions
Functional groups for centralization
Geographical divisions
Business-Type Segments. The Walt Disney Company's primary structural characteristic is its business-type segments or divisions. These segments allow focus on specific business types and industries. For example, the company has a segment for its entertainment products, and another segment for its amusement parks and resorts. In this corporate structure, Disney's segments operate under a related-constrained diversification strategy. Constraints are maintained through centralized corporate management. The divisions' operations are related through shared competitive advantages, such as the company's strong brand, as determined in the SWOT analysis of Disney. The company may create or change segments while strategically diversifying its global business. The following are the business-type segments or divisions in Disney's organizational structure:
Disney Entertainment
ESPN
Disney Parks, Experiences, and Products (DPEP)
Functional Groups. Disney's functional groups or departments are an organizational structural characteristic responsible for the corporate centralization of strategic management control throughout the multinational business. The company's organizational structure ensures effective coordination of strategic growth among the business-type divisions or segments. Through centralized control, the executives, managers, and offices at Disney's corporate headquarters prioritize strategies that benefit multiple divisions. For example, characters from new movies (Disney Entertainment segment) are used in the company's Disneyland amusement parks and resorts (DPEP segment) and merchandise (DPEP segment). Such cooperation is possible through the functional groups in this corporate structure's hierarchy. Competitive rivalry and related forces enumerated in the Five Forces analysis of The Walt Disney Company are addressed through the following functional groups and the synergy they create from interdivisional cooperation:
Office of the Chief Executive
Brand
Security
Human Resources
Compliance (Legal)
Information (Technology)
Finance
Communications
Geographical Divisions. This attribute of Disney's organizational structure addresses variations among local, domestic, and regional markets. Such variations are based on geographic factors that affect the mass media, entertainment, and parks and resorts industries. For example, differences among regional sociocultural factors lead to differences in the preferences of the company's customers in the entertainment industry. Thus, these geographical divisions are a corporate structural characteristic for ensuring the suitability of business strategies relative to market conditions. The Walt Disney Company's corporate structure enables strategic management to address market variations through the following geographical divisions:
Americas
Europe
Asia Pacific
Walt Disney's Corporate Structure: Advantages & Disadvantages, Recommendations
Advantages. The characteristics of Disney's cooperative multidivisional organizational structure create the advantage of support for synergistic diversification. Diversification is one of the company's strategies for growing its global business. The corporate structure also has the advantage of centralized managerial control, which is necessary for cooperation among the company's business segments or divisions. Moreover, the structural attribute of geographical divisions has the advantage of market-based strategic suitability. The Walt Disney Company's operations management effectiveness can further enhance the benefits of these organizational structural advantages. For example, effective supply chain management optimizes support for the company's operations in the consumer products and amusement park industries.
Disadvantages & Recommendations. A disadvantage of Disney's corporate structure is the constraint it imposes on diversification and related management strategies. Centralization through functional groups limits the overall degree of business diversification. This disadvantage is a typical consequence of the cooperative M-form organizational structure. Disney's structural characteristics also point to the disadvantage of branding-associated limits in product development. For example, family-oriented branding of amusement parks limits diversification that involves adults-only products. Therefore, a recommendation is to develop a long-term solution to adjust Disney's company structure to accommodate more products that deviate from such family orientation. In addition, it is recommended that the company adjust its centralization constraints to allow further diversification in the global market.
References